Eclipsed by the 600's, or maybe just soft-pedaled by the factory as a domestic Japanese market special, the FZR400 lived out its eight-year stateside run in relative obscurity.  Because of it medium size and power, it was a bike that any rider, almost regardless of size or experience, could jump on and have a blast.  Occasionally recognized by the media as a sweet handler, it could embarrass its big brothers in the twisties, and finding one in nice shape is a rarity these days.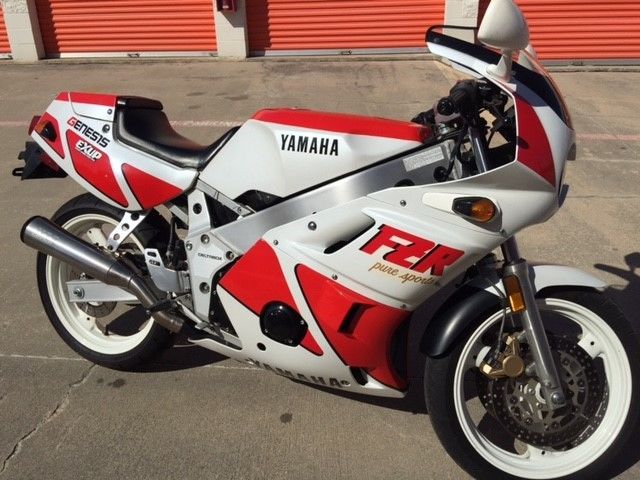 Peeking out around the bodywork is the DeltaBox aluminum frame, seriously overbuilt for the 60 hp machine.  The overbuilding continues with the 41mm forks, 282 mm dual front rotors, and 110mm front / 140mm rear tires, larger than many bigger bikes at the time.  Max thrust arrives at 12,500 rpm, and Yamaha's EXUP exhaust ultimate power valve extends the torque band from the peak at 9,500 rpm.  Great paint design on the full endurance-style fairing.  There's room for lunch behind the dual seat ( with monoposto cover ) but for anything more than that you'll need a backpack.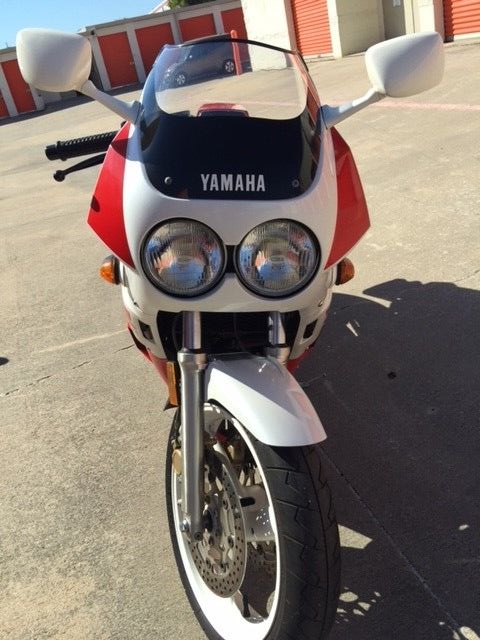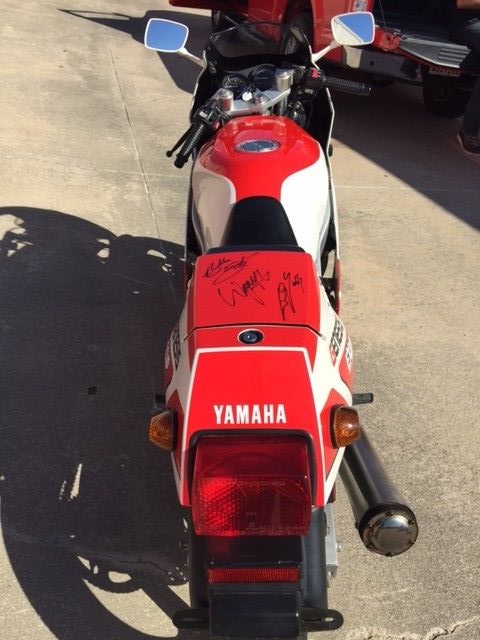 Listed by a Texas dealer, this FZR400 appears very good and shows just under 12,000 miles.  Supertrapp muffler and remote-reservoir monoshock are the only mods discussed in the eBay auction:
Here we have what may be one of the best remaining Yamaha FZR400s in the market today – we understand it was owned originally by a dentist in California, and then went into a well known sport bike collection and has therefore had very little use. It is showing just 11,373 miles on the clock. 

While the motorcycle is largely original it is fitted with a period Supertrap exhaust and aftermarket rear suspension. We can source and supply original items ex-Japan if required.

A nice addition is the tail cowl has three famous signatures including that of Wayne Rainey.

This motorcycle is mint mint mint!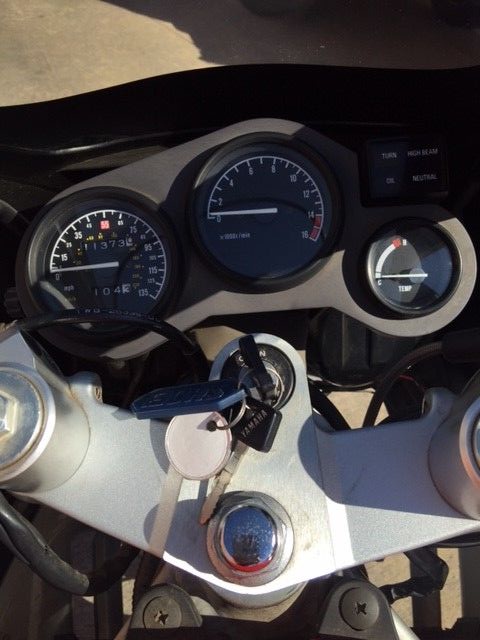 Reviewed as a bike you could enjoy cruising back roads and at the far reaches of its 14,000 rpm redline, the FZR400 is a bike for junior and expert riders alike.  After 1989 the fairing was given a 90's angular styling but the early models' design hangs together nicely.  While it would be cool to happen upon a homologation special, this one appears to have been cared for and parked indoors.  Many have been to the racetrack and had 600 cc engines installed, but a carefully maintained stocker might be better in the long run…
-donn