Looking to get into sportbikes, but thinking maybe a used GSX-R1000 is a bit much? And maybe a Ninja 250 looks and sounds a bit too cheap, and is maybe a bit too common? Well this rare little gem of a Yamaha FZR250 might just be the ticket!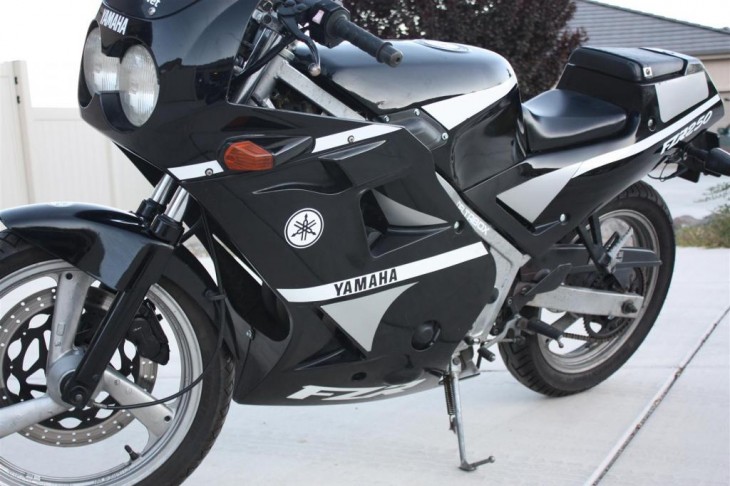 Made between 1986-1988 with a shrieking 250cc four-cylinder that redlined at 17,000 rpm and managed to punch out 45hp, this may have been small-displacement, but it offered very real performance. Later models were designated the FZR250R and got Yamaha's EXUP valve. These were originally intended for the Japanese market only, but some of these have managed to find their way overseas.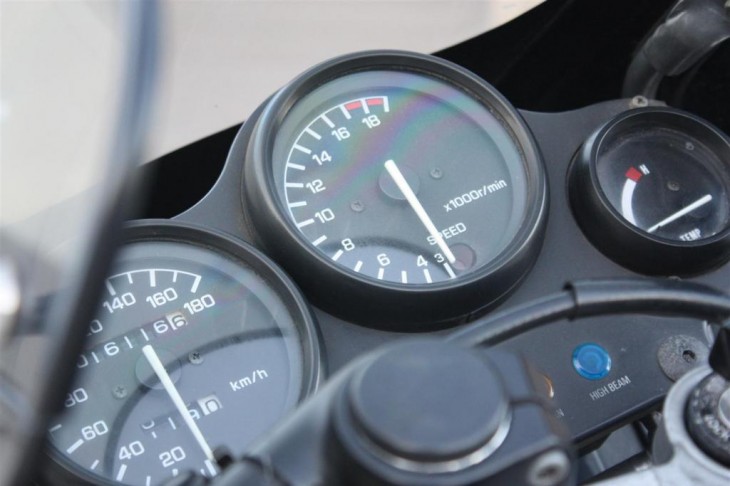 From the original eBay listing: 1986 Yamaha FZR250 for Sale
This is a very rare 86 FZR250, probably only a handful in the states, and fewer with a CA title. Cosmetically it is not perfect, but mechanically is very solid, it has had a very thorough going through and it carburates beautifully and runs like a sewing machine. Recent oil change and coolant, and last week just did fork seals and fresh brake fluid front and rear.

Please look at the pictures closely and email or call with any questions. This is a rare Japanese model not imported in the states.

Major flaws are a poor paint job, small rip in pax seat, slightly faded switchgear and it is sporting older rubber. All of these things are easily sorted! You can buy cheap Chinese painted kits or spend a little time and money and make it very nice. This is an incredibly rare grey bike that needs a new home, and it is a bit out of place in my Honda collection.

Very original, will be an easy clean up and restore or even ride as is. Please check out the pics closely and let me know if you need more or of any other part of the bike not pictured.
This bike is not in perfect condition, but should clean up nicely. It's obviously been down on the left side at some point, but it looks like a decent new paint job on the fairings would get you close to where you'd want to be. The original listing does include some very clear, high-resolution images so you can get a good feel for what you're getting into. And while you should always be careful with a grey-market bike, that CA title and registration goes a long way toward increasing buyer confidence concerning this machine.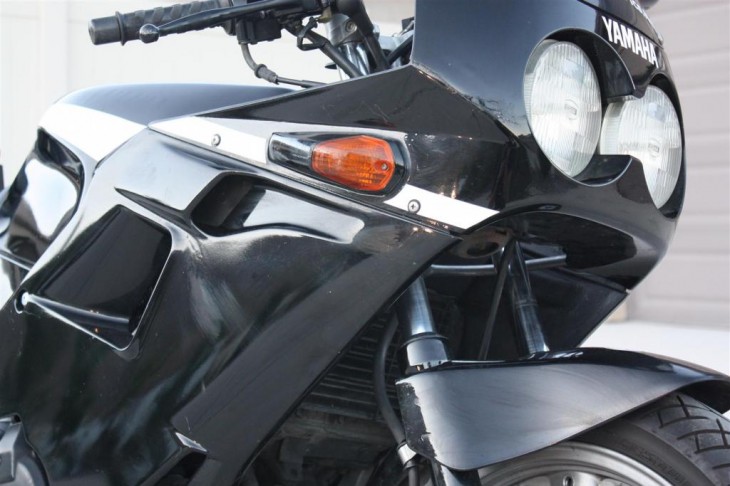 While 45hp may not sound like all that much, it's also nothing to sneeze at and should allow for a rider to exploit all of the bike's power with minimal fear of it biting back. It's not a "starter bike" — it's a bike to learn about serious cornering, one you can grow into with time and experience, not simply use as a stepping stone to bigger bikes.
And experienced riders could keep this thing pinned basically all the time. As the saying goes: "It's more fun to ride a slow bike fast than it is to ride a fast bike slow…"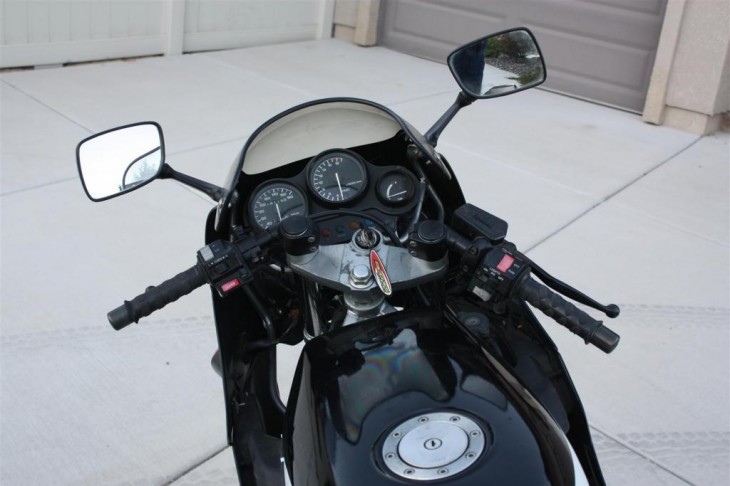 It is truly a shame that in the US, a 600cc supersport bike is considered a "learner". Sportbikes of any displacement are far from ideal bikes for beginners in the first place. Their tall silhouette allows for maximum lean on track, but makes it hard to put your feet down flat. They can be reasonably comfortable on the move, but you're perched over the bars, feet tucked up under you, making them very awkward to maneuver at low speeds, and limited steering lock just makes things worse. And modern 600's make well north of 100hp, power that no first-time rider should have access to, combined with handling far beyond what a new rider can exploit.
We're breeding generations of motorcyclists who have had the crutch of speed to hide very limited riding skills. Having been to a few bike nights frequented by the sportbike crowd, I can safely say the skill level of the Cephalopoda inexperius or Common Road Squid found all over the United States is very, very low. If they'd learned on something like this Yamaha FZR250 instead of Hayabusas, that might not be the case
-tad