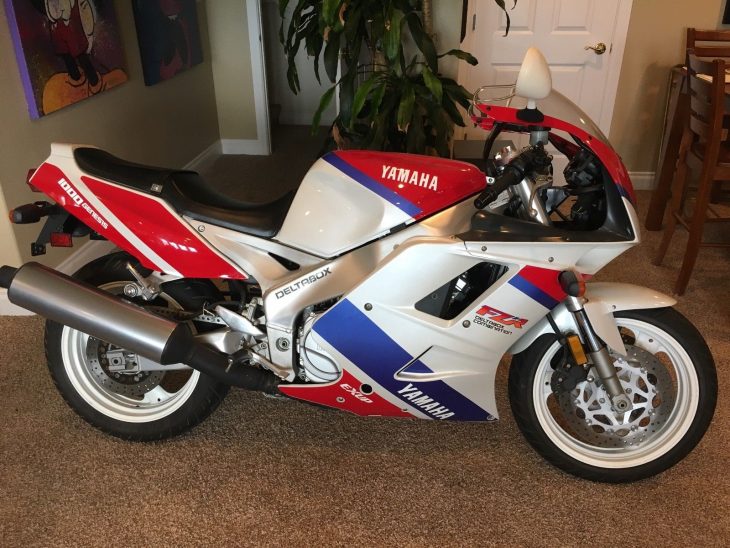 This 1993 Yamaha FZR1000 from featured seller Gary is museum quality, having covered just 3,000 miles in its 24 years over two owners. The paint and 90s-tastic graphics are scratch, ding and mark free, which is nearly unheard of for a U.S.-market literbike of this vintage.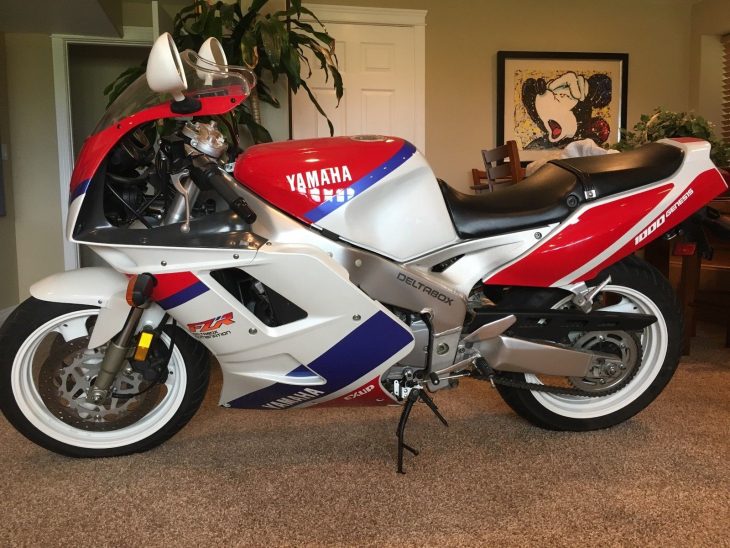 Gary's FZR is from near the end of the bike's eight-year production run, and features Yamaha's innovative Exup system, which allowed Yamaha to run super aggressive cams without sacrificing a placid street idle, and gave the bike a smooth powerband from the bottom end to red line.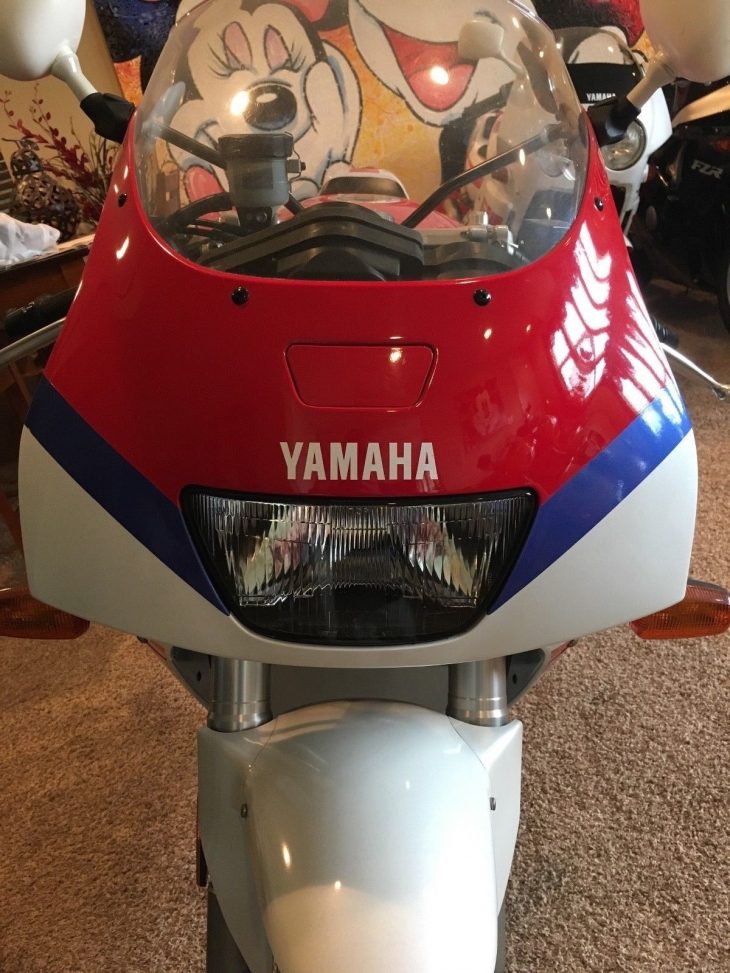 By 1993, the 145-horsepower FZR1000 was beginning to show its age, as the Honda CBR900RR was on its way to turn the literbike market on its head. Still, the line had managed to top comparison tests and ten-best lists for the previous few years, and left an indelible dent in perceptions of what sport bikes could be.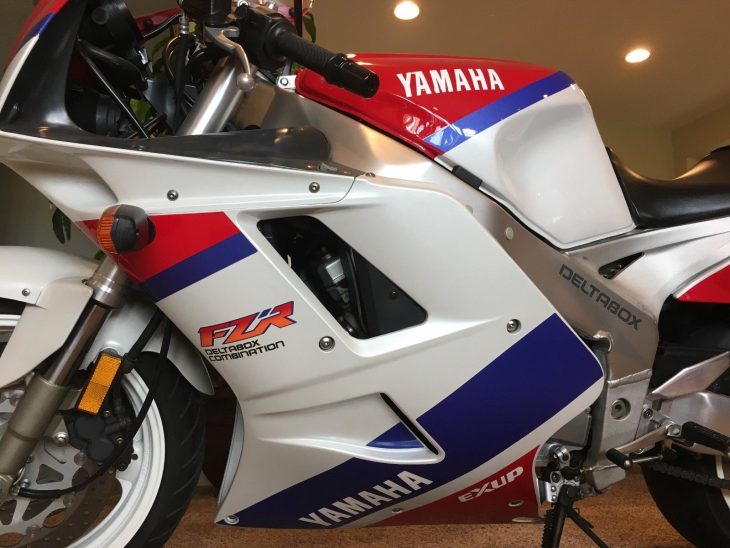 From the eBay listing:
Up for sale is a Minty almost new condition 1993 Yamaha FZR1000 with only 3,018 miles. This is a domestic model with only two owners. This FZR looks like it has 3 miles on it, not 3000. Completely stock just like the day it rolled off the assembly line. Original tires in excellent shape no cracking. Original brake pads, chain and sprockets in original mint condition. Fairings 100% genuine original OEM Yamaha. Fairings and fuel tank in flawless condition. Bike has just been serviced with new battery and new engine fluids. Needs nothing ready to ride. No rust or patina. Not a speck of rust inside the fuel tank. Bike has been a living room Queen most of its life. Museum quality collector.

Comes with Utah state title. There are cheaper FZR's on the market but not in this condition. This is a premium bike. Please text 801-358-6537 for more photos and questions. $500 PayPal deposit. Balance accepted by check, bank wire or cash in person.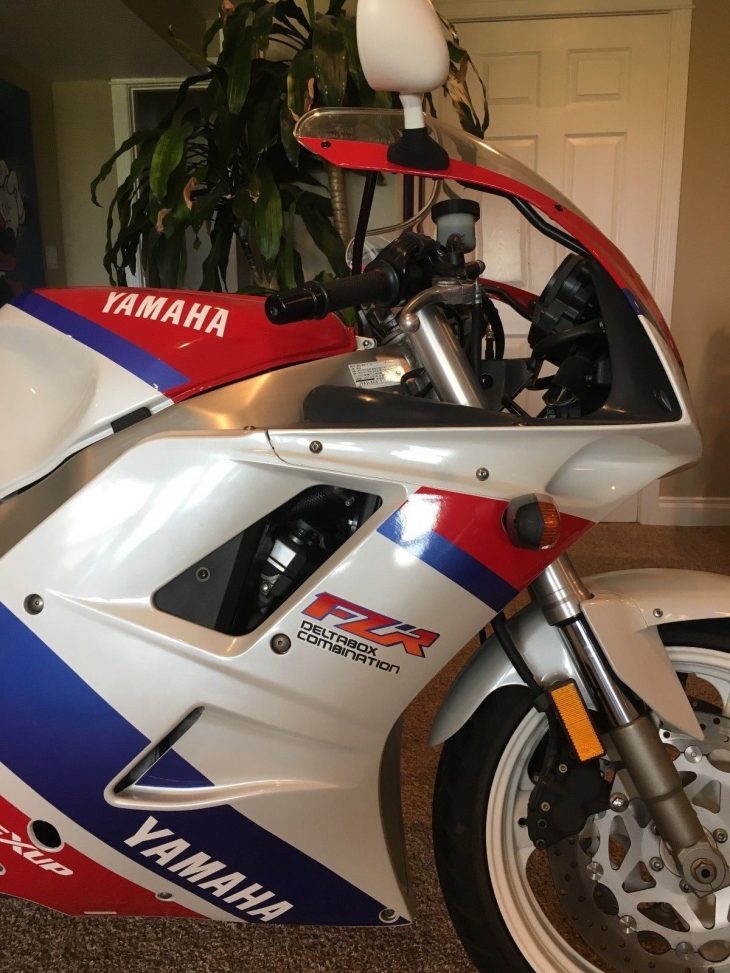 As a breed, the FZR1000 is not at all rare. They were made in their thousands and sold admirably in the U.S. market. What makes this bike special is the scant mileage, new condition and ownership history. It is original down to the brake pads, chain and sprockets, though if you're going to ride it, we would suggest freshening those parts as well as the tires. The auction has just over a day left, so hurry past before the opportunity is gone!