Update 9.27.2017: Price reduced to $4,200 buy-it-now. Good luck to buyers and seller! -dc
Yet another Japanese micro rocket from our friends at Deftone Cycles, this quarter-liter 1986 Yamaha FZR250 represents the smallest offering in the FZR line, and was a grey-market import everywhere except Japan. Though it sits on tiny tires and rocks a single-disc front brake to match, do not make the mistake of under estimating this bike.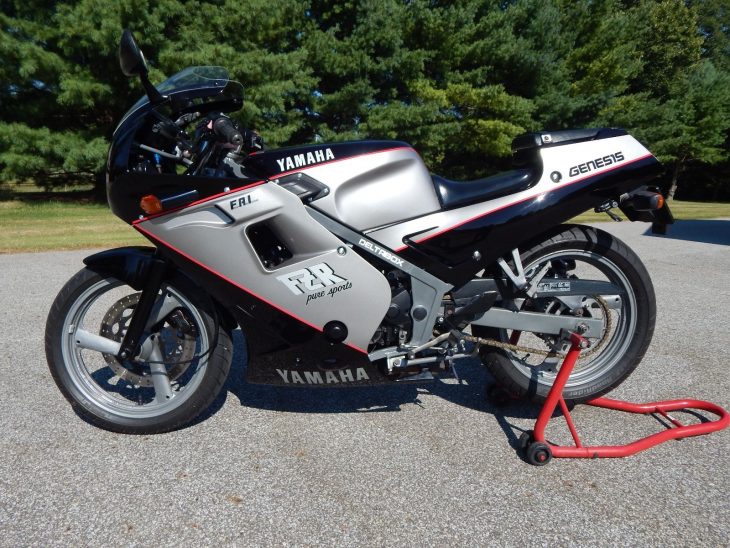 The inline-four spins its tiny pistons to a dizzying 18,000 rpm, pushing out a very impressive 45 horsepower along the way. Sure, that may not sound like much, but on a bike this light with tires that skinny, you will have your hands full. Save your momentum, learn to brake late and light, and see who you can surprise.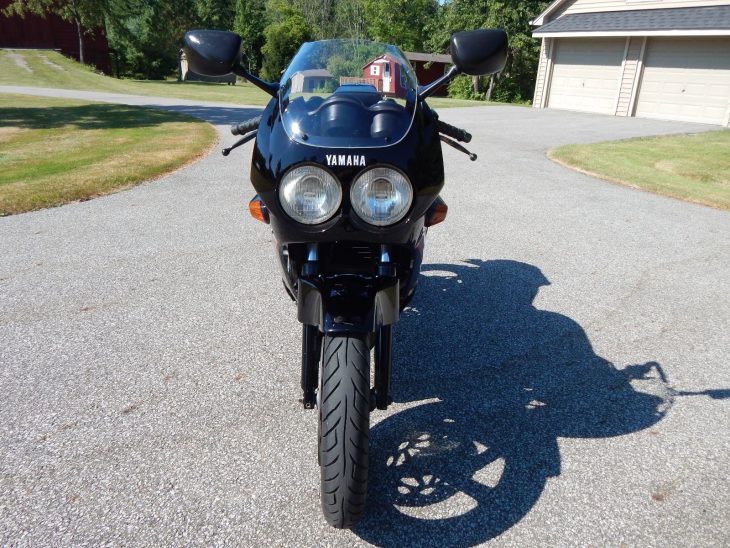 This FZR250 comes from the first year of the model's production run and looks like it is in pristine shape. There appears to be a small scratch on the left-side fairing, some crazing on the jet-black exhaust and a tiny tear on the pillion seat, but beyond that this thing shines.
It is all original save the windscreen and has covered less than 12,000 miles. From the seller:
1986 Yamaha FZR250 FZR 250. 11,052 Miles (17,787 Kilometers) 250cc four-cylinder that redlines at 17,000 rpm and manages 45hp. Very original OEM equipped bike. This particular bike is one from my personal collection. I purchased it here in the states from another importer. Since then I have given it a lot of love and attention. This JDM is a great entry-level bike that will give you no issues. All fluids are fresh. Shifts and revs to redline perfectly. Starts effortlessly every time. Fairings are OEM with original paint/decals. Winds screen is aftermarket. Small tear on corner of pillion seat. Upper front forks have some pitting, mainly between the tree?s so it Does not interfere with fork seals. Only selling because I am down sizing. Bike has Vin Matching State of Ohio Title. VIN: 2KR140*** ?Buyer is responsible for their own State Requirements.? Sold as is. Buyer responsible for shipping. Thanks for looking. Please email any questions.
Just over a day left on the listing, which is set at $4,600 Buy-It-Now, or best offer. Hurry before this one is gone!