Update 1.28.2019: This bike has sold to an RSBFS reader. Congratulations to buyer and seller! -dc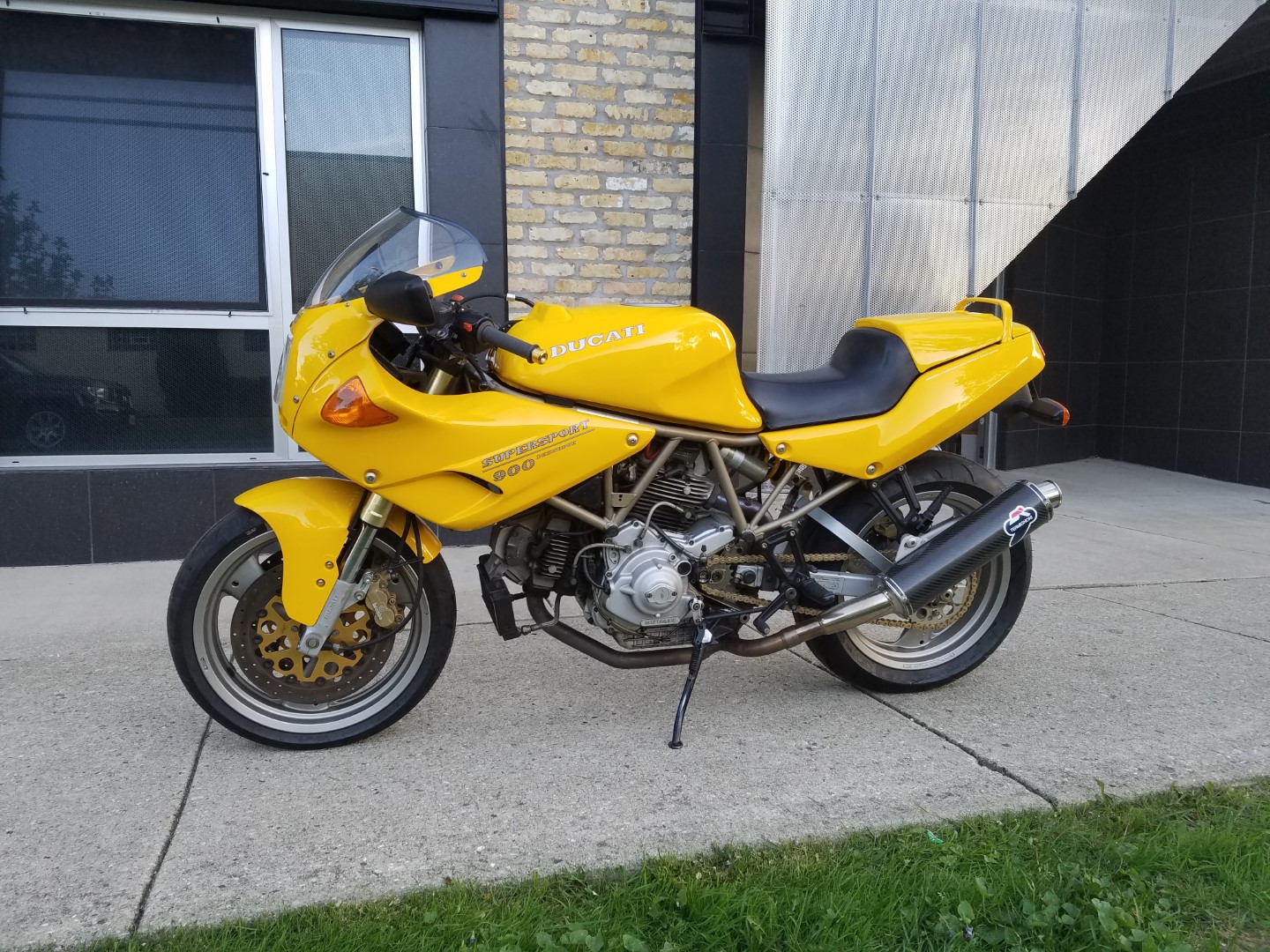 The Ducati 900 SuperSport line can trace its lineage a long way back. If you overlook the change from bevel-driven valve actuation to rubber belt drive, you can trace the DNA well into the 1970s. If you are looking for bleeding edge technology and the latest fads, you are missing the point. This is a motorcycle that is more than a collection of parts, even though the parts are very, very good. The Ducati SuperSport is a raw, basic sport bike that talks to the rider and gives willingly. With tons of great noise, torque, stability and panache, the SuperSport offers up a unique experience that is very Ducati.
Featured Listing: 1997 Ducati 900SS CR!
The SuperSport of the 90s came in 3 models: The SS CR (cafe racer) you see here, the SS SP (sports production) with upgraded suspension & brakes, and the SS SL (SuperLight). Originally only the SuperLight was available in yellow, while the SSCR and SSSP shipped in red livery with either gold or white accents depending upon the year. All had the same engine and chassis. The yellow CR is definitely an anomaly in the SuperSport world, and in many ways is the best looking of the bunch. The lighter color shows off the curves of the "just enough but not too much" bodywork. Thumb the starter and the 2-valve, air cooled desmo twin barks to life, idling with a pleasing lump. There is not a lot of RPM to play with by Japanese specs, but with torque available from 2,500 on up to redline, all is extremely usable. The twin arrangement creates a narrow profile and a comfortable cockpit.
From the seller:
1997 Ducati 900SS CR in the rare yellow

34,915 miles. High compression pistons. Termignoni carbon fiber slip-ons in exceptional condition. Open airbox with K&N filter. Brembo full floating cast iron rotors (as found on the SP). STM clutch slave cylinder. Stock forks were rebuilt/resprung several years ago. There's a very small ding in the tank but overall the bike is in outstanding condition.

Best of all…

The bike has been freshly serviced by TJ at MotoUnion in WI–ZERO miles since the valve adjustment and belts (OEM) were replaced (except what I may put on between now and when it sells). Carbs were just professionally cleaned and tuned—new jets and adjustable needles.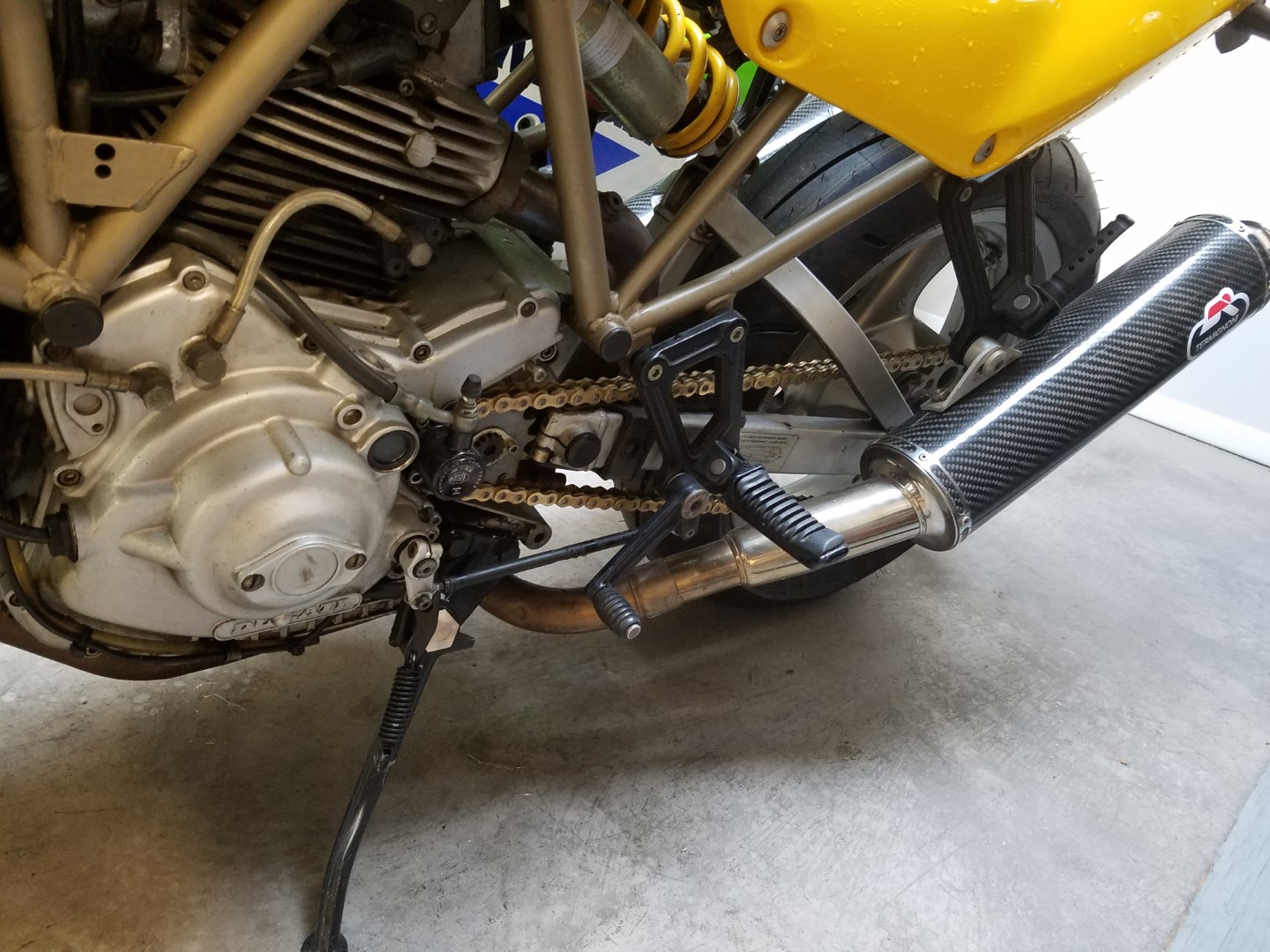 More from the seller:
Also replaced, with zero miles since:

· New Shorai battery

· New 520 sprockets (aluminum rear)

· New DID ERV3 520 chain

· New Dunlop Q3 tires

· New spark plugs

· New grips

· New EBC HH brake pads

· Fresh Motul RBF600 brake and clutch fluid

· Filter and full synthetic oil change

The modifications have been carefully selected and things like the windscreen and fenders are still OEM. The maintenance has thoroughly been done, so you'll have nothing to do but ride for thousands of miles.

I may be able to help with delivery between Chicago and Deal's Gap in early September.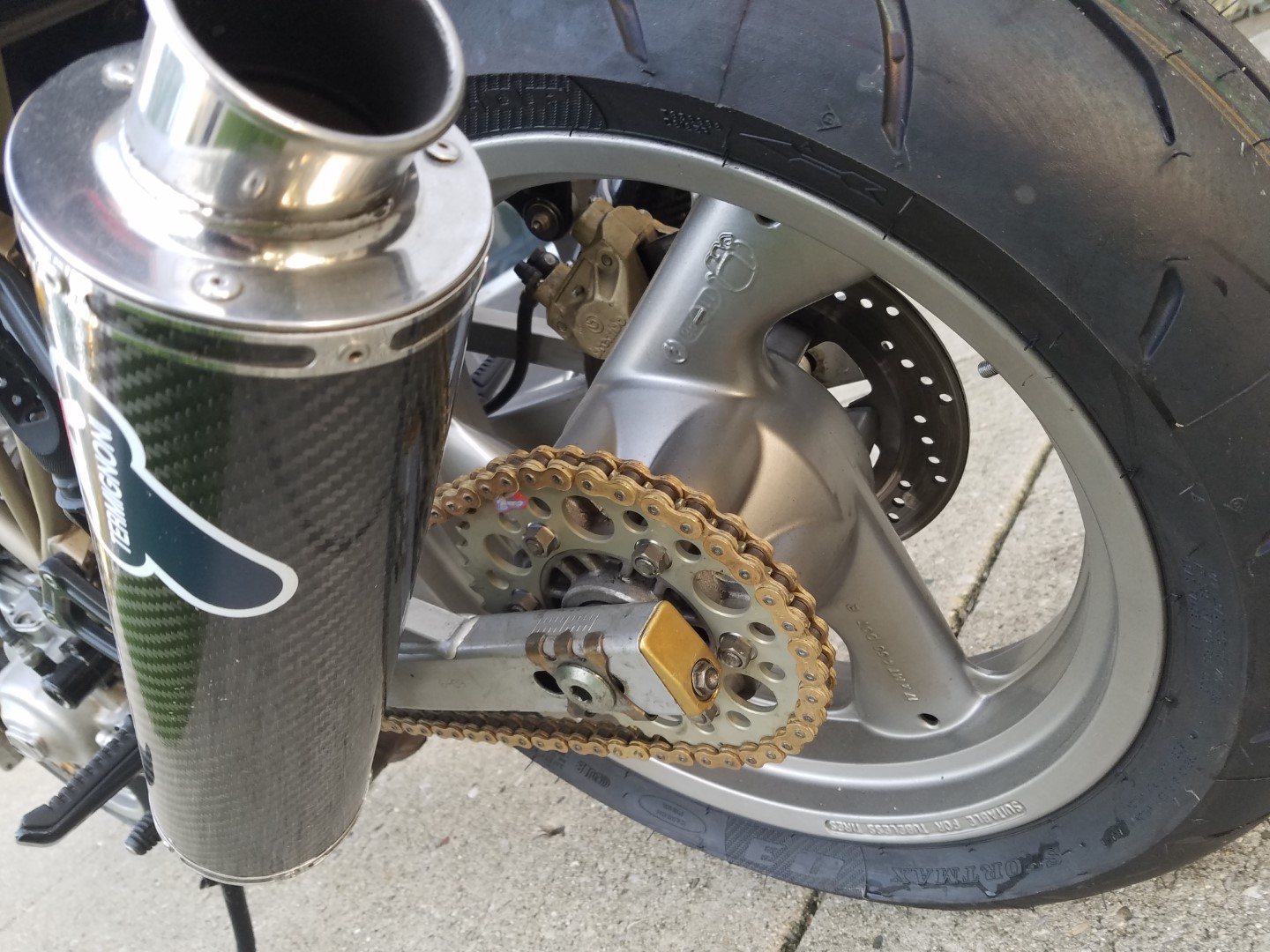 The hot rod bible for the SS lineup is pretty standard. This owner has made some tasteful, effective mods without thrashing the basic concept or idea. Weight is reduced, performance increased, yet reliability is not affected. The Termis are de rigueur, and add to the already fantastic soundtrack. Ditto for the airbox mods. The brake upgrade is not often seen on a CR, and takes braking to a whole new level. And the proof here is in the pudding; 34k miles and going strong. These motors are amazingly reliable and resilient; keep up with basic maintenance, belt changes and valve adjustments and you have a bike worth keeping long after the current fad has passed. Sure, at lower speeds the steering can be a bit heavy, but the platform is so stable across the sporting speed regime that it is hard to find much to fault. Maybe it isn't the fastest bike out there, but as a rock solid performer you would be hard pressed to find a bike that delivers the goods so consistently.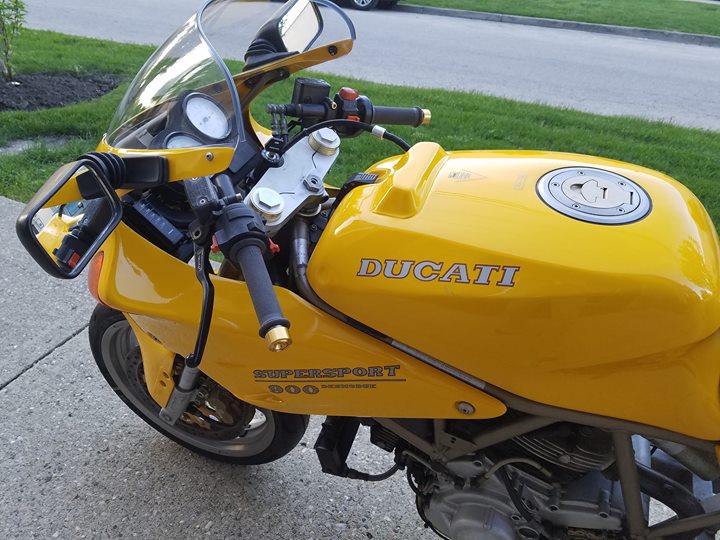 1997 Ducati SS CR

Asking price: $3950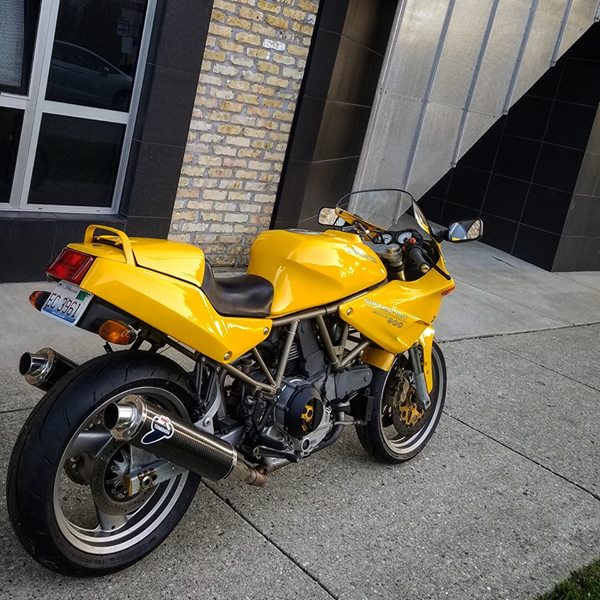 The best part of these iconic Ducatis: they are downright affordable to own. This bike has more cost in hi-po parts than the asking price for the whole package. Maintenance is not the nightmare that some make it out to be (easily handled by a backyard mechanic, or by a local shop), and reliability is astounding for a bike that sounds so good. Performance is more than adequate for aggressive street riding, and longevity of the basic bits has been proved time and again by high mileage bikes. Heck, these things even get great gas mileage (stock: 50+ mpg, modified: in the 40 mpg range) – if that sort of thing appeals to you. And this is not a sell job; several RSBFS staffers swear by these things with their own cash as long-term owners. Adam – who is no stranger to sport bike collections, is looking to thin his herd a bit and this beautiful 900 SSCR needs a new home. Drool over the pictures and then ask yourself how you could afford NOT to add one to your stable. You'll be glad you did!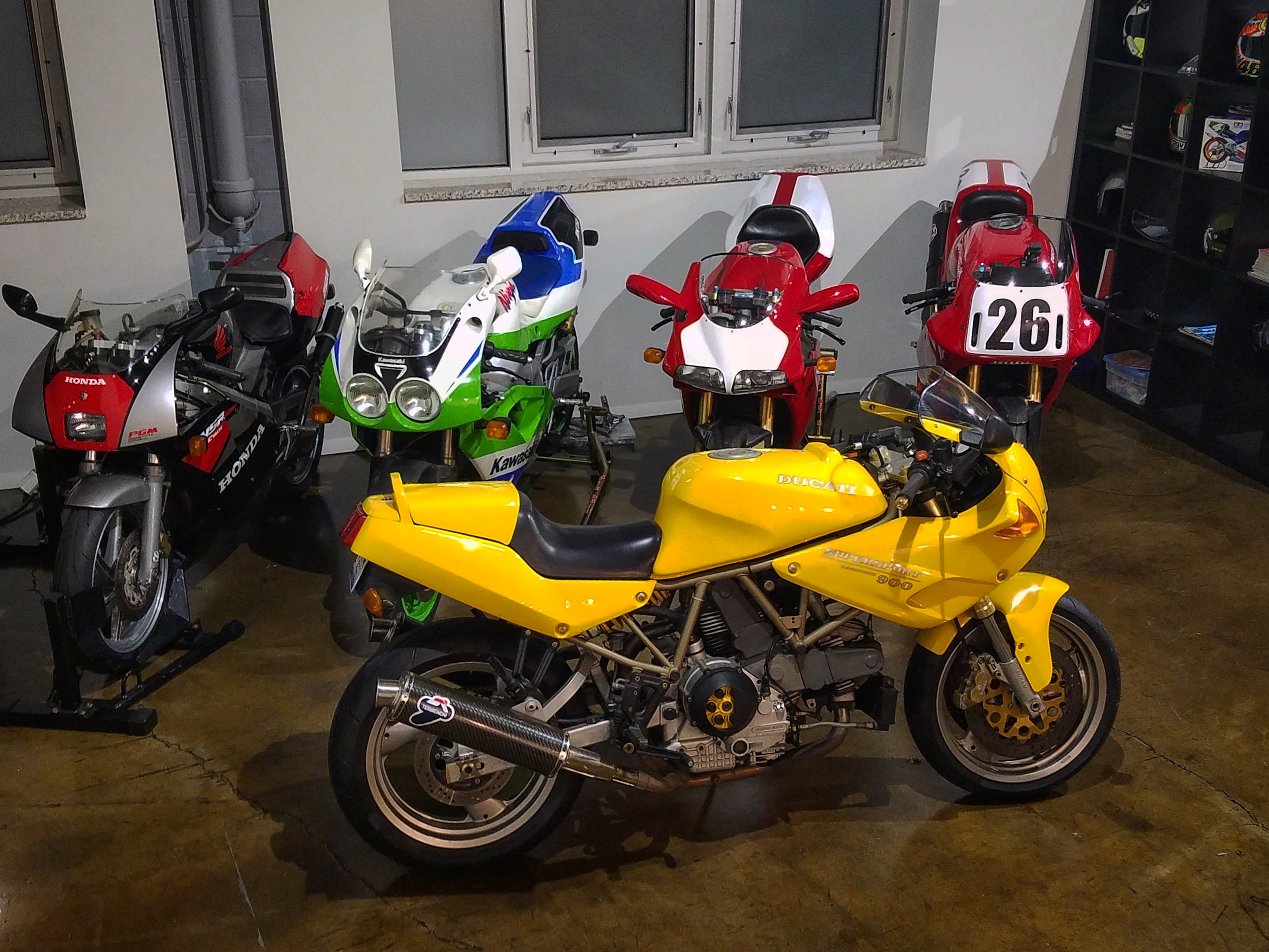 MI