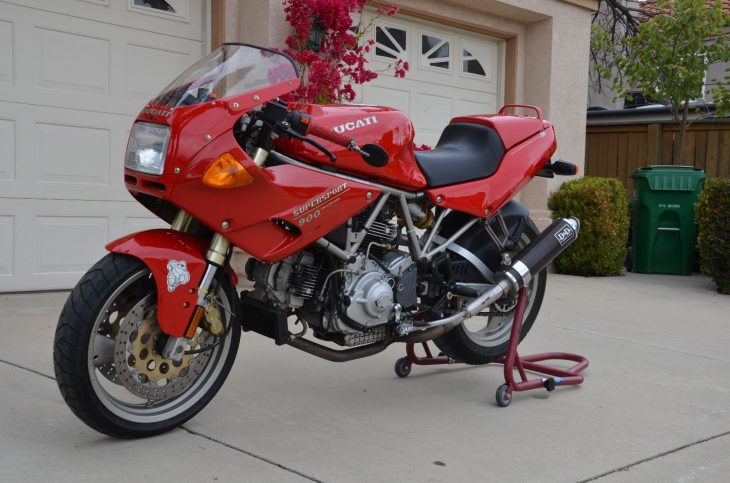 If you want a machine with charisma, humane ergonomics, and a dash of tradition, the early 90s Ducati 900SS is a modern classic that offers a less frantic experience than similar bikes from Japan. Straight-line performance for the two-valve v-twin is modest, but these were all about midrange power and torque. Powered by a 904cc version of Ducati's air/oil-cooled Pantah-derived engine, the 900SS came in SS/SP and SS/CR flavors. The SP was equipped with some carbon bits and adjustable suspension components, so handling for the more entry-level CR is pretty basic.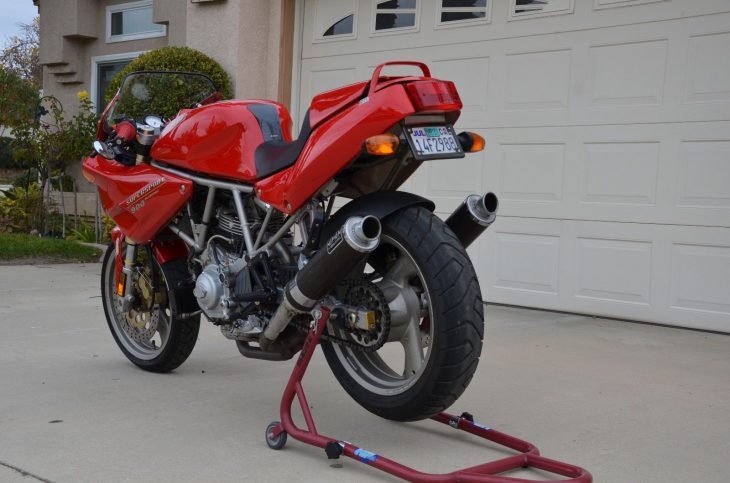 I happen to love the half-faired version of the bike seen here, although I'd probably try to find a nice SP version and just fit the abbreviated fairing: the non-adjustable Showa forks found on some CRs aren't great, but even those are better than the much-maligned Marzocchi parts… I'm not sure which are fitted here, but it really shouldn't matter since you either won't use the bike for serious canyon-strafing and live with the stock parts, or will just bin them and get something better. But plenty of parts exist to sort that out: a set of forks from the SP, an adjustable Öhlins rear shock and some good rubber should see things improve significantly.
As always with a Ducati: condition is key and maintenance is critical: valve adjustments every 6,000 miles and timing belt changes every 12,000 miles or two years at the very least. The air/oil-cooled Ducati engine is fundamentally rugged, but needs more attention than many other machines and neglect is your enemy: the 900SS may be cheap to buy, but putting a bad one right can quickly exceed your purchase price, so this one looks like a pretty good deal.
From the original eBay listing: 1995 Ducati 900SS/CR for Sale
Ducati's Supersport line has a pedigree that unmatched, its lineage traceable all the way back to the original 750cc racing Supersport of 1972. That bike won the famous Imola 200 race under rider Paul Smart, cementing respect for the Italian motorcycle manufacturer. The early 1990's were special years for Ducati's 900SS.  With the re-designed frame, improved Brembo brakes, the 900SS had the handling to accompany the booming 904cc desmodue. Powered by an air-cooled desmodromic 2-valve 90° V-twin is nicely carbureted by Mikuni, and has a wide power band.

This 900 SS/CR has had a pampered life, one owner, 5888 original miles, dealer serviced and always garaged. Basically stock with the exception of carbon fiber exhaust by D&D, bar end mirrors and rear fender eliminator. Recently serviced with belts replaced and carbs rebuilt. Includes all stock parts, both original keys and original manuals. This your opportunity to own a beautiful example of Italian engineering.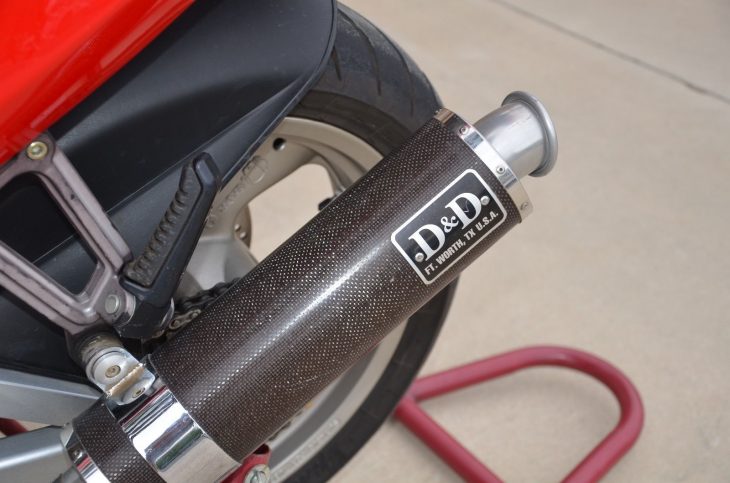 I happen to think the air/oil-cooled Ducati twins are some of the nicest-sounding engines of all time, but if you buy this one you'd better hope your neighbors agree, as those D&D cans are pretty loud… I'd keep them, but the seller indicates that he has "all stock parts" so you can always fit the original, much quieter pipes if you prefer. The Pantah-engined 900SS has been at or nearly at the bottom of the Ducati food chain for a while now, but prices are starting to creep up for good examples. The Buy-It-Now for this very clean example is a reasonable $5,200 but as always, a few folks are really jumping the gun on values: there's an SS/SP that's been sitting on eBay for a while now, with an asking price of almost $9,000… But nice, reasonably-priced examples like this one are still out there if you look.
-tad