Warning!
This post is in our archives. Links in this post have been updated to point to similar bikes available to bid on eBay.

This is definitely not our usual material, but you may have notice Mike has returned to make regular contributions on the site. He's a bit of fanatic when it comes the tuner specials and felt inspired to write this one up. Let us know what you think in the comments! -dc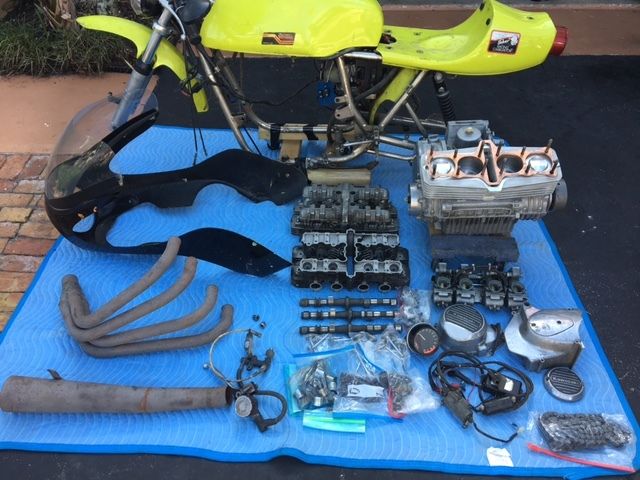 RSBFS does not normally post work in progress project bikes, basket cases, or "piles of parts" specials. But what if the motorcycle in question originally came that way? Because what you are looking at is a Rickman CR, offered to consumers in kit format. Provided with a frame, bodywork, suspension and wheels, the avid buyer needed to supply engine, tranny and electrical – usually from a donor bike. Thus, this is somewhat true to the original kit offered by Rickman. Does that make it fair game?
The Rickman brothers created wonderful toys – think of them as the UK equivalent of Bimota. With handcrafted frames welded in stainless and evocative fiberglass bodywork that rivaled the best the Italians had to offer, Rickman kits were assembled into fantastic creations. And as the bodywork and the frame were the biggest pieces of the kit offering, this appears to be your chance to get back to the kit bike days and build one of your own. With no manual, instructions or parts list the risk is definitely on you – but Rickmans are not exactly available on a daily basis. This is rare indeed, although not as desirable as a clean, running example.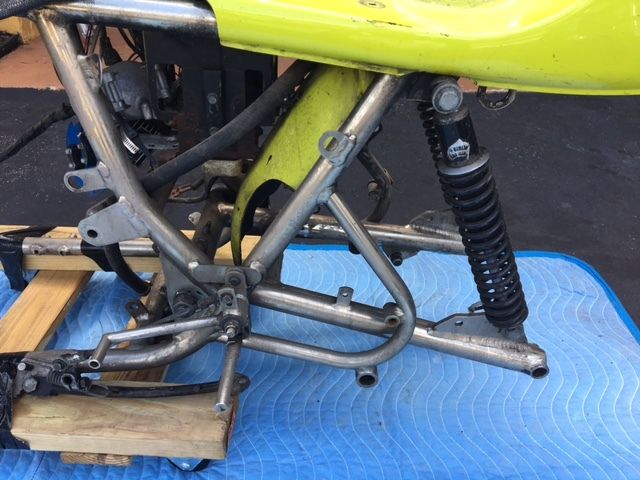 From the seller:
Here is your chance to own a rare Rickman Kawasaki CR. Mostly complete with tons of parts and upgrades. Like fresh orient express big bore kit, D ported GPZ head, original body work. The list goes on. All parts are in good shape and a great start for your vintage road race project. Sold with bill of sale. ((No Title))
This is NOT the bike for sale, but a good representation of what the finished product could look like: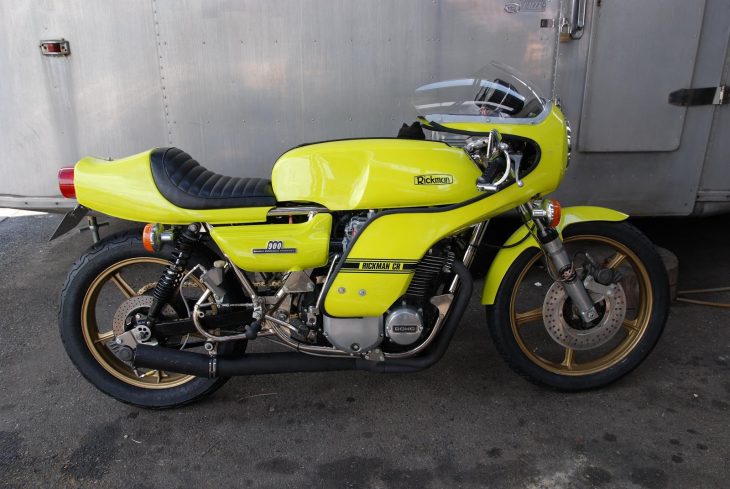 This project could make for an awesome cafe racer – but you need your rose-colored glasses for best effect. There is much work to be done between the current state and the finished product, and there are a great many unknowns in between. If those chasms can be successfully negotiated, you would have yourself a rare bird indeed; if not, this remains a pile of parts. With a starting bid of $4,500 USD and a BIN of $6k, everybody must be wearing optimistic lenses these days. I can see the potential, but historic values might suggest this is priced closer to a runner than a collection of cool parts. Check it out here and let us know what you think!
MI