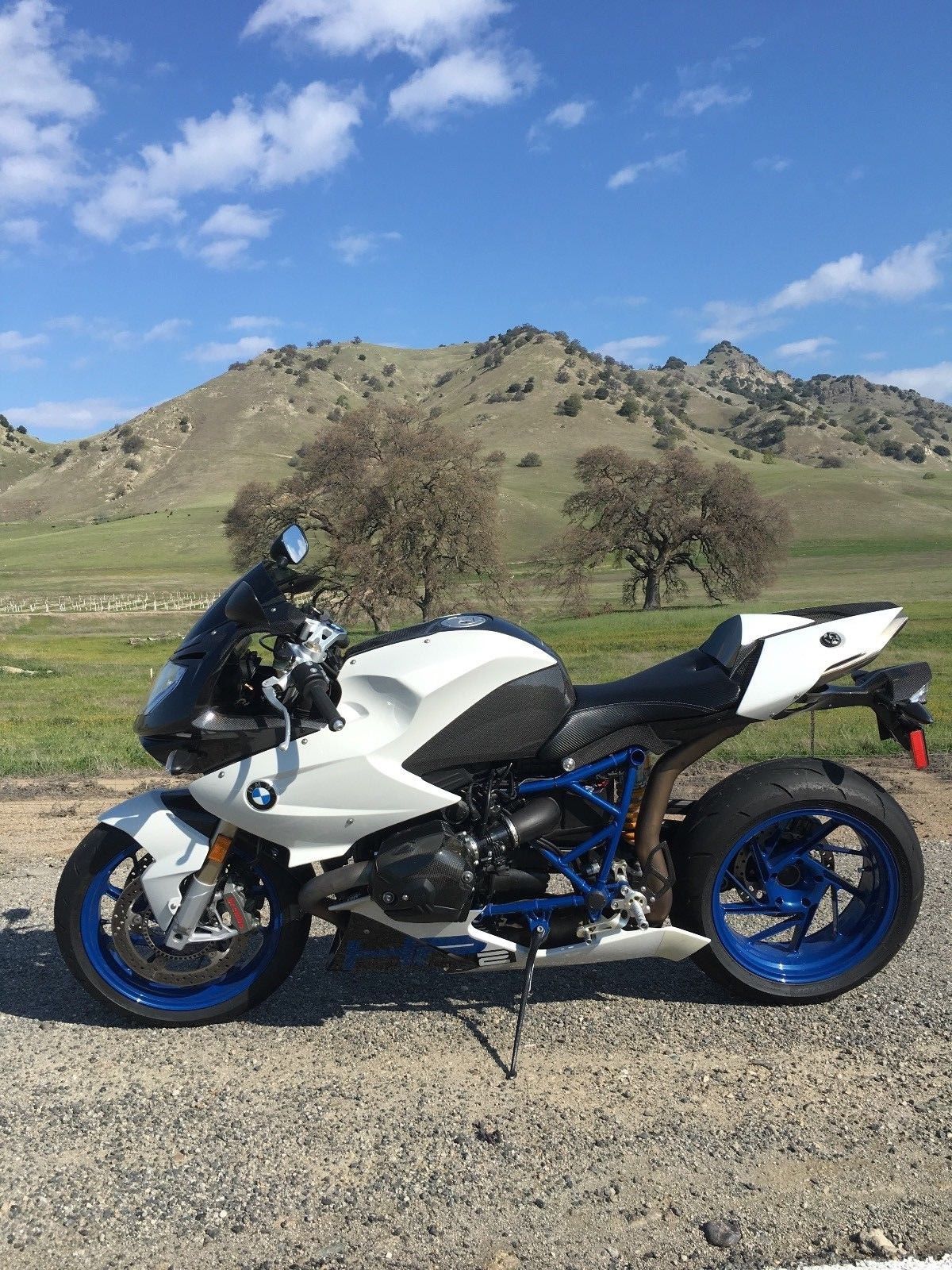 In 2008 BMW launched the ultimate boxer sport bike, the HP2 Sport. An offshoot of the stillborn GP racer project (which management wisely decided could not be competitive in a straight up fight), BMW instead released a no-compromise sporting twin of uber-exclusive status. Limited in numbers and impossibly expensive, the HP2 Sport was a brief, flashy prelude to the more conventional S1000RR. I've been eyeing this example for a bit, and decided it was finally time to share with RSBFS readers.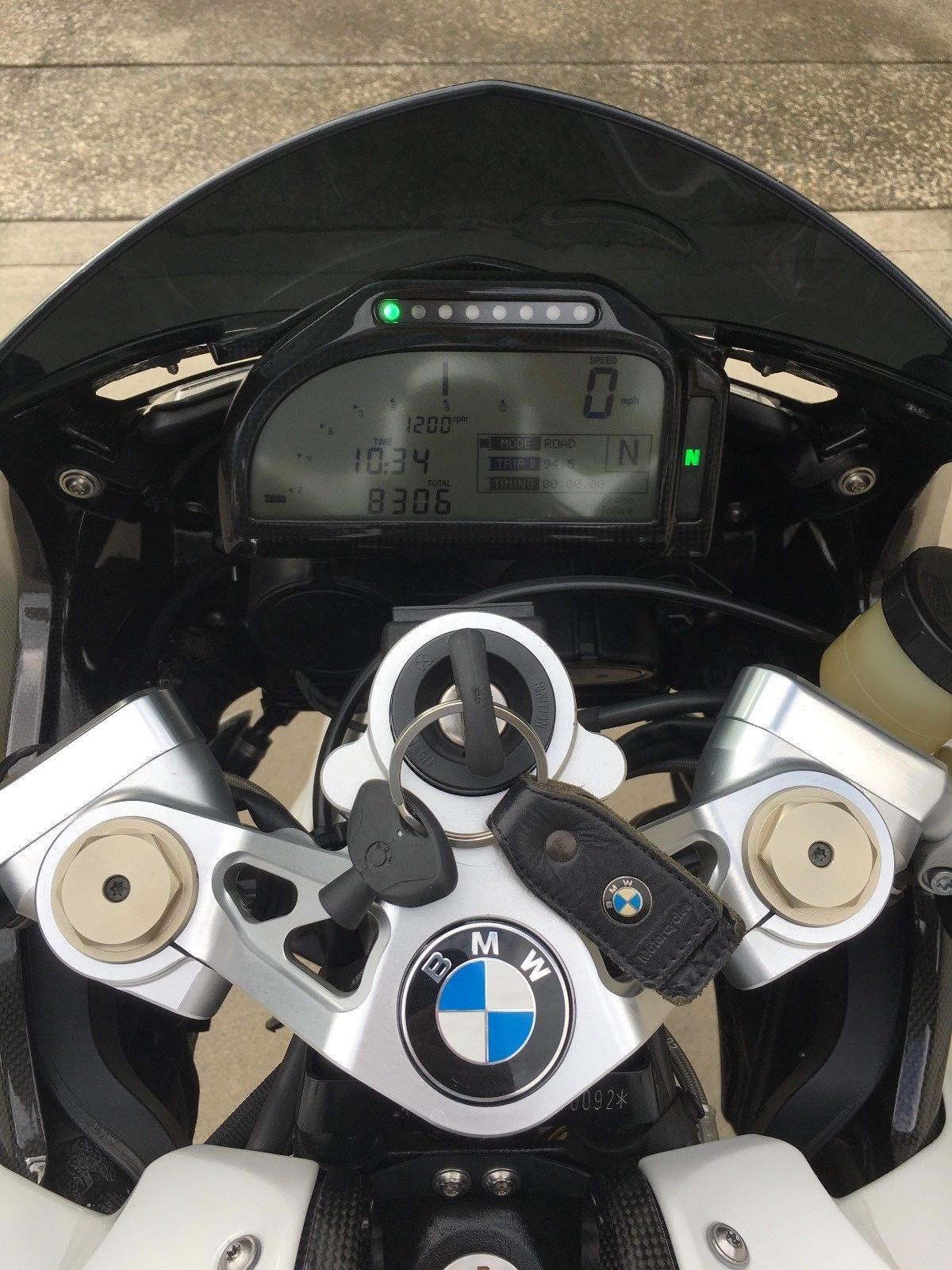 The BMW HP2 Sport is a bit of a dichotomy. Long known as the gentleman's transport, BMWs staid reputation was based on longevity, quality and composure; out and out sporting intent was conspicuously missing. Incorporating all of the traditional elements of BMW – including the boxer twin and shaft drive – the HP2 Sport stretched the boundaries of what was possible. New cylinder head design opened up the airways with four valves, yet were shorter than older 2-valve assembly. That new dimension, bolted onto cylinders that were placed a bit higher on the bike, made for better cornering with less risk of touching down the heads during spirited cornering. Power was up – way up – with an estimated 130 HP on tap. While nothing compared to the following S1000RR's 200 ponies, this was a high water mark for a factory boxer. Top level brakes (Brembo) and suspension (Ohlins) complimented the package, along with a generous sprinkling of carbon fiber. Test riders universally liked the HP2 Sport, outside of the price tag and the limitations of the boxer packaging. By 2012 the HP2 Sport faded into the sunset, and with it the future of the boxer as a serious sporting platform.
From the seller:
For the BMW Motorrad enthusiast – a 2009 BMW HP2 Sport ABS in absolutely pristine condition. Freshly serviced by A&S BMW in Sacramento, it's been fitted with a rare Fat Cat slipper clutch (with less than 100 miles since installation). As used on the race versions, this Suter-designed clutch is the final piece that transforms the torquey HP2 into a fluid track day or backroad delight. Very few HP2 Sports have been equipped with one as they are hard to find (this one came from England) expensive to buy and install, but worth every penny on a big-bore high performance twin like the HP2.

This motorcycle has been garaged, covered, and impeccably maintained since new. Never dropped or down and in perfect mechanical and cosmetic condition. BMW made an iconic engineering statement with the HP2 Sport by building a very limited production, hand crafted "factory special" featuring DOHC radial valve heads, exotic internals and carbon fiber bodywork from an F1 constructor (signed by the technician who built each piece). The result was the highest performance BMW boxer twin ever made (136bhp), featuring sublime handling, ABS brakes, a factory-installed quick shifter and the first carbon fiber subframe on a production motorcycle. This bike sparkles with carbon fiber valve covers and tail light assembly, milled-from-billet foot controls/clip-ons/upper triple clamps, Motek MotoGP-style instrumentation (with programmable displays and lap timers), Magura levers, forged aluminum wheels, BMW's patented telelever/paralever front/rear suspension with fully adjustable Ohlins shocks and Brembo radial-mount monoblock calipers. The best components available were used in constructing these machines.
More from the seller:
Approximately 230 HP2 Sports were imported into the US (BMW kept the actual number confidential) and they will never make another Boxer like this one. A blue-chip collectible motorcycle that's a revelation to ride – it represents the ultimate evolution of the classic air/oil cooled BMW boxer motor, wrapped in bespoke carbon bodywork and mated to a lightweight chassis with world-class components. Understandably, it draws a crowd wherever it goes. The track stand (pictured) is also included. Original MSRP was nearly $27,000, and prices for exceptional examples like this now are on the rise.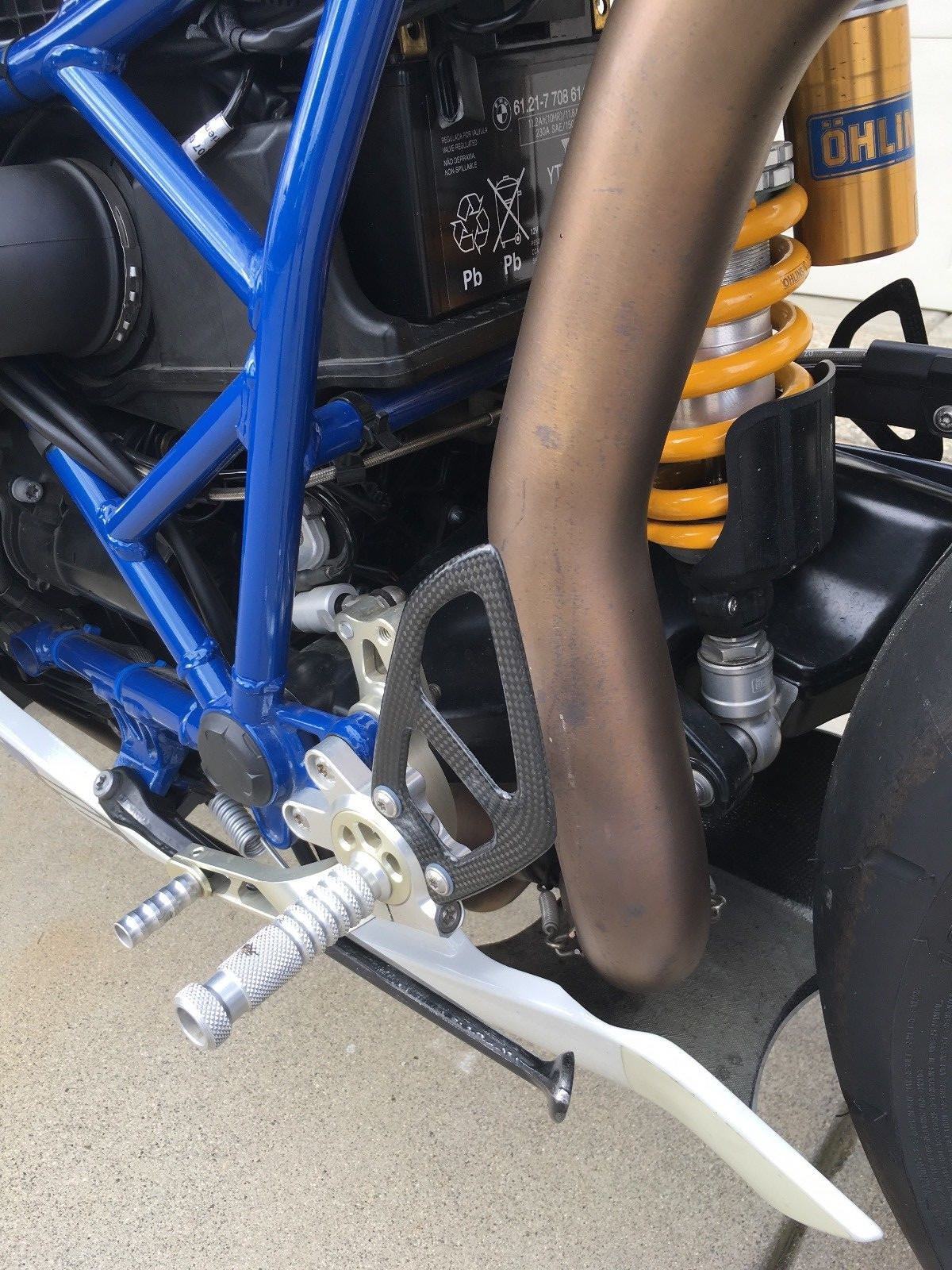 The HP2 Sport was available as a base model, or with ABS. The option list was short, with both models benefitting from the same excellent componentry throughout. Price wise, this was a $25k+ motorcycle in 2008 – which was a princely sum. Prices for used models have slowly dropped as they infiltrate into the secondhand market, but overall the valuation of these bikes has persisted. What we are likely seeing is the common pricing dip prior to an eventual rise in overall values. This is a limited edition, very special model motorcycle that should present well for years to come. This is exactly the type of model that will appreciate in the future even if it was not as appreciated as a sport bike when first introducted. This particular model looks to be in very good condition, has a reasonable number of miles, and has been listed several times on eBay. The price point has slowly moved downwards since the first listing, making this example a good (possible bargain?) candidate. Bidding starts below $15k, which is in the range for the model. Check it out here, and if you're a BMW fan (airhead, oilhead, brick or inline) hit us up in the Comments and share your thoughts. Does the HP2 Sport push the right buttons for you? Good Luck!
MI