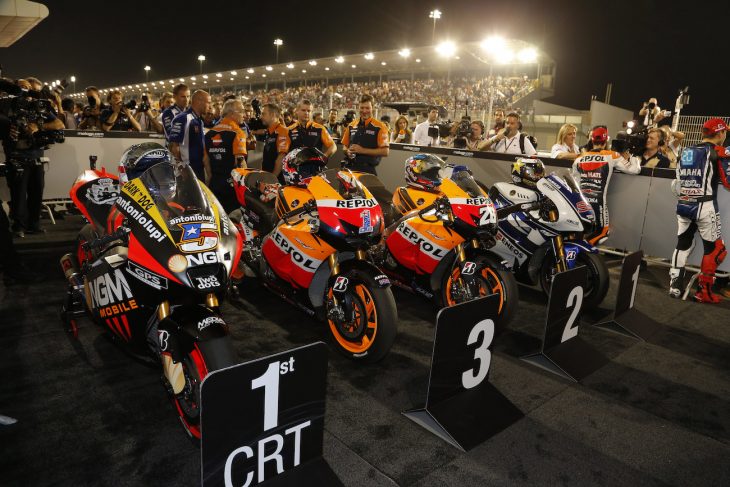 You read the headline correctly. What you are looking at is an honest-to-God MotoGP racebike that won the CRT class at the 2012 Qatar Grand Prix under American roadracing hero and two-time World Superbike champion Colin Edwards. The overall win went to Jorge Lorenzo, who was on his way to his second MotoGP championship. Edwards crossed the line 12th overall, a testament to the difference between CRT and the factory machines.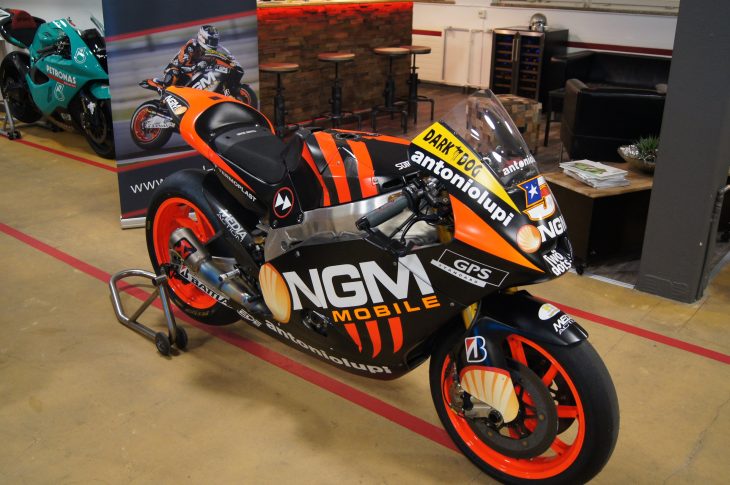 Based on a bespoke Suter chassis, the bike was powered by a warmed up WSBK-spec BMW S1000RR engine. Even with the better part of 240 horses, the BMW mill was handicapped compared to the factory rides by electronics and development time. Having almost 240 horses is one thing, putting it down is quite another. For a painfully detailed look at the season, click here.
The seller's description of the bike is pretty basic, but there is a detailed fact sheet with more photos here.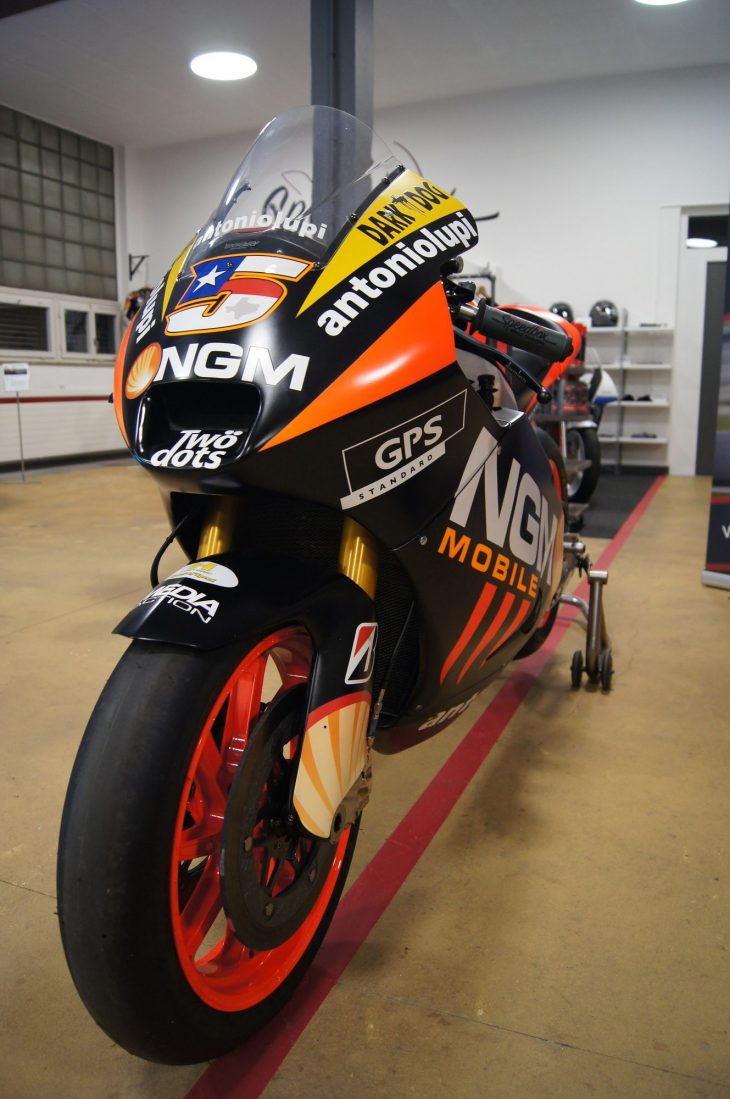 Being a MotoGP machine, this bike does not have the battlescars and booboos that former racebikes generally wear. It's got just enough dirt to look as if it just cooled down from taking the checkered flag at Valencia, but otherwise is in beautiful shape.
The bike wears all of its as-raced MotoGP parts, including the Bosch data acquisition electronics, and 16.5-inch magnesium wheels, with a fresh set of GP-spec Bridgestone slicks included.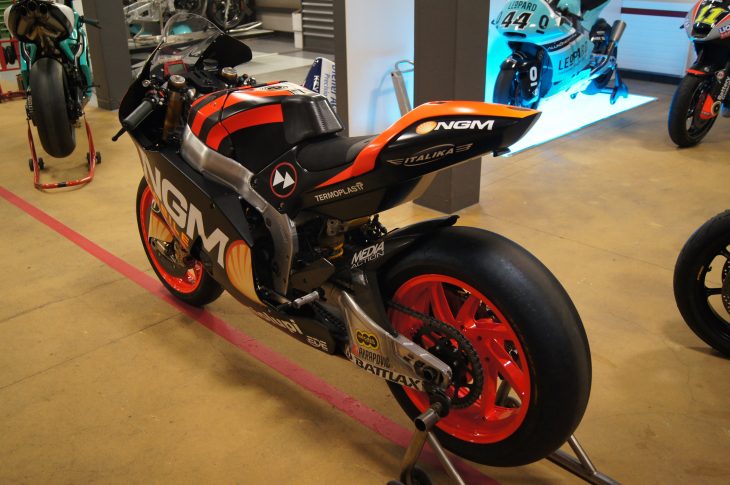 CRT, short for claiming rule team, was a short-lived section of the MotoGP rules that allowed teams without factory money to compete at the big dance. Head over to the always wonderful Moto Matters to learn how the CRT bikes differed from the full-on factory mounts.
Though the bikes were always destined to be slower than their better-funded factory-backed competitors, they made for some truly innovative and interesting machines. This 2012 Suter BMW CRT machine was a work-in-progress for the season Edwards was aboard, and even on the night he won in the desert, the famously blunt Texan was only medium happy with its performance.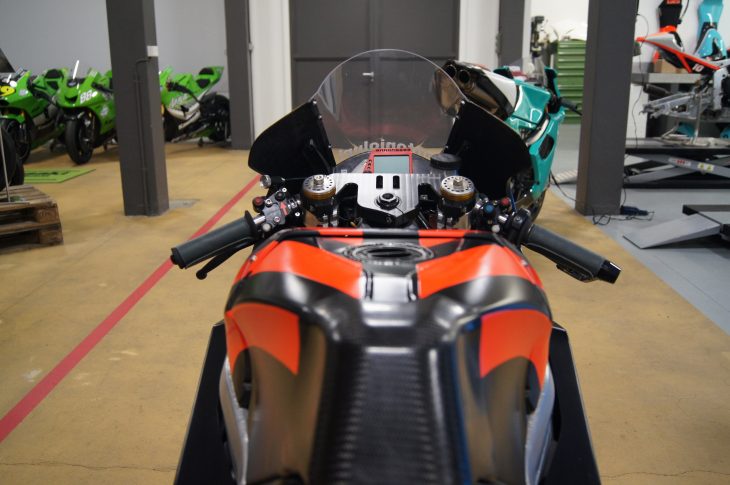 For anyone below The Texas Tornado's talent level (which is everyone), the bike will be an absolute monster. At $99,000 not including transport, it represents something of a bargain, considering Forward Racing would have spent more than that on just the engine back in 2012. If you have the means and the skill, Speedbox can be contacted through their website.