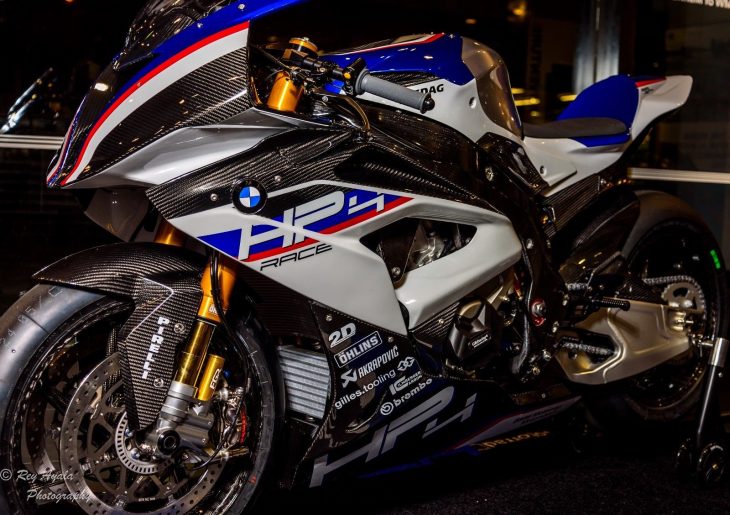 With the exception of the swingarm, engine, chain and paint, basically everything about the 2018 BMW HP4 Race is made of carbon fiber. Bodywork? Check. Wheels? Yep. Frame? You bet.
That's right, the frame is made of the black stuff, molded using a special technique to increase rigidity and strength. The wheels, too, employ a special weaving method, lending strength to their lithe waist band. The result is a bike that tiptoes across the ground at 377 pounds with a full tank.
Just 750 of these bikes will be sold worldwide, with 215 horses and a full complement of World Superbike-worth suspension and electronics. This bike is number 240, and sits at BMW of Manhattan, where it will be on display until the 17th of November, after which it can be taken home.
From the (short) eBay listing:
Number 240 of 750 units worldwide.
For track use only.

Additional taxes and fees may apply. Contact dealership for additional information and details.

*Vehicle in stock and on showroom floor for display until Friday November 17th.*
*Vehicle cannot be delivered/picked-up before Saturday November 18th.*
It isn't likely that a bike this collectable will ever get ridden in true anger, but BMW said when it was launched that the oh-so-delicate carbon parts were designed such that the least expensive and important parts would fail first if you prang it, saving the frame and wheels. Don't ask us what that means.
Still, if you have $78k lying around, you could do much worse for your coin.