For sale: 1968 Motobi 125 road racer offered at NO RESERVE!
Motobi is a classic Italian sportbike manufacturer that dates back to the 1950s. Reportedly created as the result of a spat within the Benelli family, Giuseppe Benelli left the family-owned business and started Motobi with his two sons Marco and Luigi. Today, surviving examples of these race bikes are few and far between.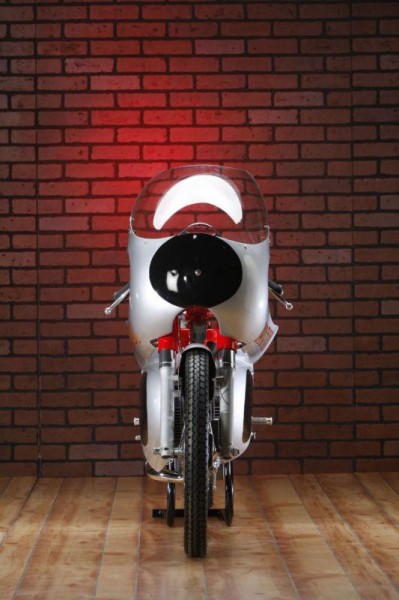 Some of you loyal and sharp RSBFS readers will cry: "I've seen this bike before!" You would be correct on that front – this bike (or it's evil twin) was first published in January of this year. You can see the earlier post here
From the seller:
Any Italian motorcycle collector worth his weight in salt will know that a Motobi racer is one of the most desirable and sought after machines… A Motobi racer rarely makes it to the open market… They are usually passed around between collectors, friends and museums… Now is your opportunity to add a highly desirable brand to your Italian collection…

This classic racer has had a no-expense spared restoration to make this piece a true museum quality motorcycle.

Flawless paint, accurate decals and badging are just some of the fine detailed work. Other features are…

Zanzani frame modifications for road racing

C2 camshaft

Ceriani forks

Grimeca brakes

Radelli rims

Rob North megaphone exhaust

Dellorto carb with velocity stack

Fiberglass fairing tank and tail

The motor is fresh and ready to run

This restoration is the best of the best and almost to nice to race. That being said, if you have ever thought about vintage road racing this would be an excellent bike.
So what is a rare, small family manufactured restored racebike worth? The seller indicates that a similar bike was bid up to $7500 at the Mid America motorcycle auction last January and resulted in no sale. Online research indicates that not enough of these beauties pass through public channels to determine relative value.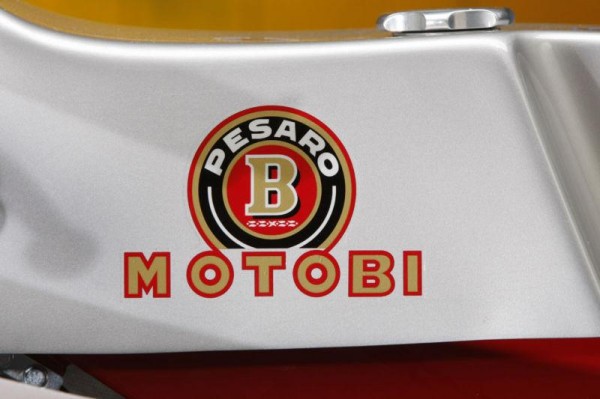 Still, this bike is undeniably attractive. It appears to have a fresh restoration (so fresh that some of the pictures were taken before final assembly), and as such would likely need to be gone through before ridden in anger – if that was your goal. If not, park it in a corner of your living room and just stare at it… Either way, you can find more information and get in on the action by
MI