Yep, Another One: 0 Mile 2003 Benelli Tornado Tre Limited Edition
It was barely a month ago when a zero mile Tre appeared for sale in Colorado. Well, zero mile Tre part due is here. This seller has been selling a steady stream of nice Bimota's from his dad's collection and the thinning continues with this Tre. Who wouldn't want a dad with a collection of Italian exotics?
Here are the detail on this beauty:
Up for auction is a 2003 Benelli Tornado Tre Limited edition. This is a very clean brand new zero miles motorcycle that I am selling for my Dad who is selling his collection. This bike has never had gas in the tank or acid in the battery. It was stored properly in a heated indoors facility and the cylinders and exhaust were oiled.The condition of the bike is fantastic and is like new and is dripping with carbon fiber. This bike has the factory upgraded exhaust, carbon fiber rear turn lights and license plate bracket and carbon fiber gas tank. It also comes with the original gas tank, exhaust and rear turn signal lights. It also comes with the factory tools, manuals, extra keys and cover. This bike does have a free and clear title in the sellers name.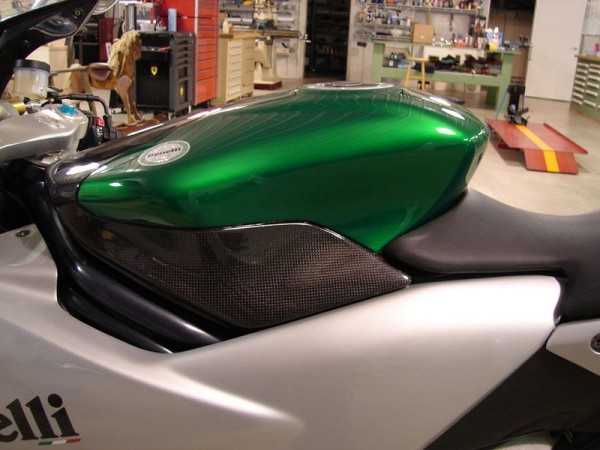 I thought I'd change things up a little and spare your from my mumblings and include some real comments from RSBFS readers and Tre owners.
From Joel:
I've ridden the Tre all models, many times. It is very nimble for a big bike and the power delivery is excellent. IIRC, the LE also has a dry clutch which is very cool and sounded great.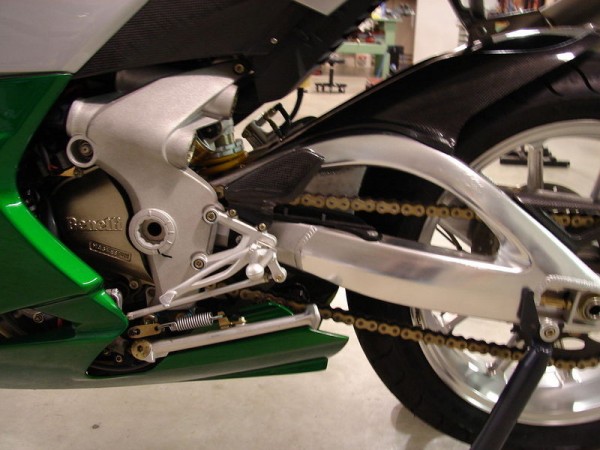 Errol touches on reliability.
I've owned my 900 Tre since 2005, and have covered 75,000 km on it. I'd buy another in a heartbeat.
From JSBULL:
If I were to get another sport bike, I would not hesitate to buy a Benelli. The triple is an amazing engine, the bike handles great and attracts a ton of attention. It kept up with metric bikes of it's time just fine.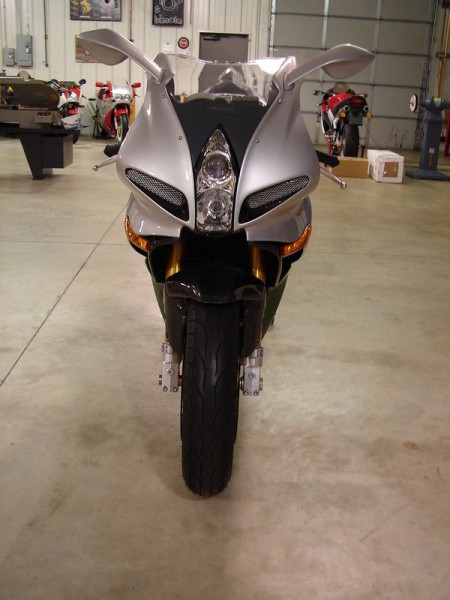 Nathan talks of the Benelli I would consider selling an organ for:
…there is also a very few of the LE's in Germany as the Goddard replica, complete with race paint scheme and radial mounted brakes. According to Peter Goddard about 10 goddard replica's were made, all went to Germany.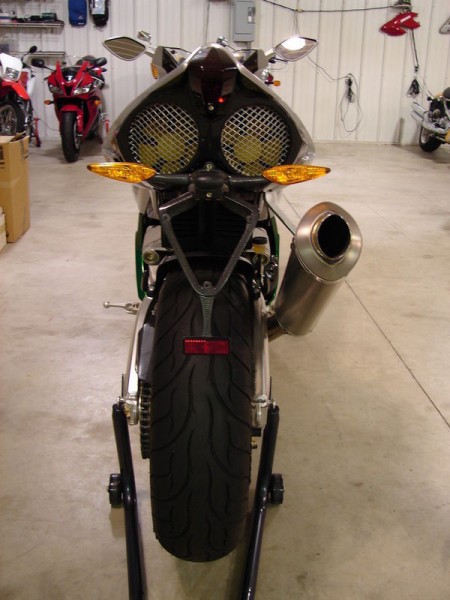 And maybe Nathan sums it up best in just a few words:
I"d give my left nut for a LE.
Mmmmmm, extras!
The auction has quite a few days remaining but bidding looks brisk. Click here to enter the frey.
Ian