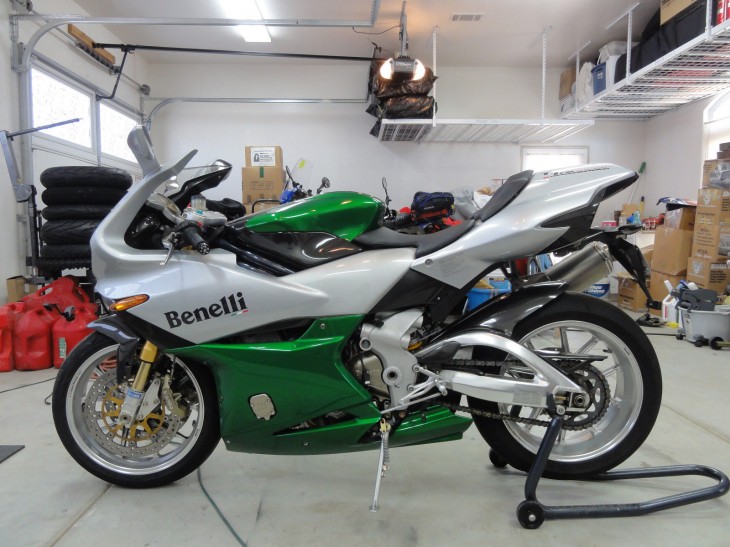 Located in Southern California is this gorgeous Benelli Tornado Tre Novecento Limited Edition. The LE model is the hot setup in the Tornado Tre world; with up-rated components and sharper focus, this was the model utilized as the basis for competition on the racetrack. Numbered and produced in low (homologation) numbers, the LE was a very expensive alternative to the base Tornado Tre. If there is any criticism of the LE model, it is that it is too similar to the base bike – only sharp eyes will spot the differences that an LE brings to the party. If you are expecting your extra cash to raise the bling level and make a statement, the Tornado Tre LE is a bit of a functional mute.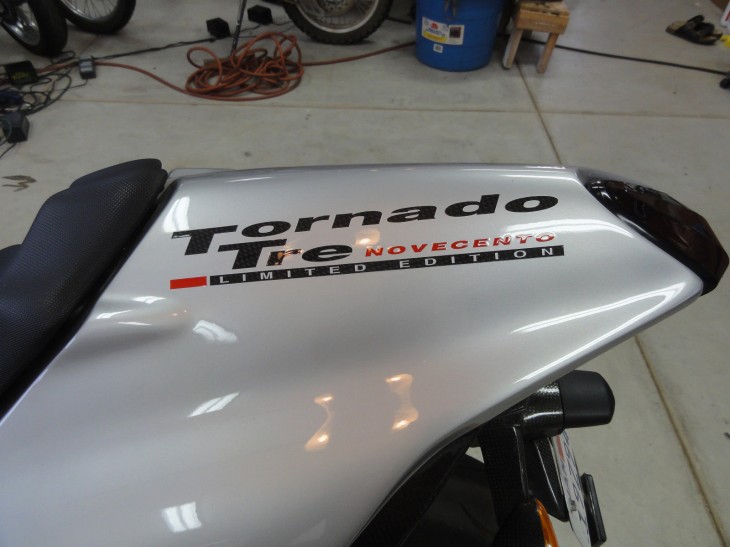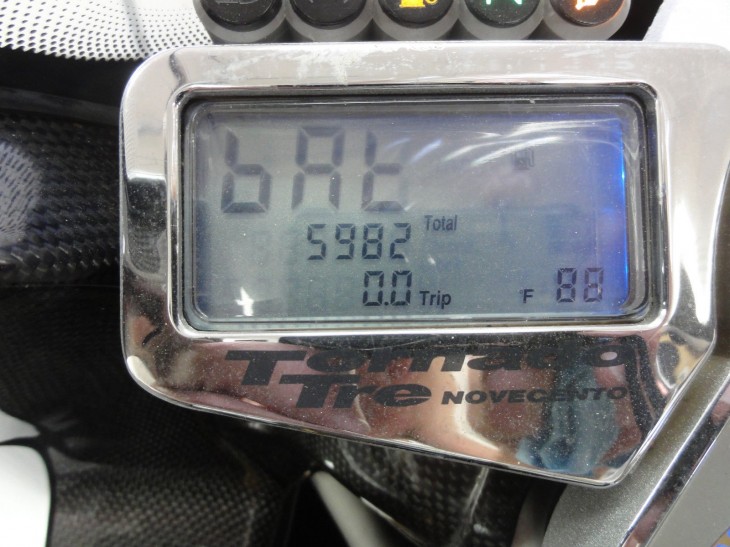 From the seller:
You are bidding on a very rare 2003 Benelli model Tornado Tre Novecento Limited Edition. 150 models were produced worldwide to homologate the base LE model for World Superbike competition. This bike is #130. Less than 30 bikes were imported into the USA. This bike is an original owner motorcycle, always garaged, never down, never raced in immaculate condition. Oil/filter change and new battery July 2014.

This bike differs from the base model in the following respects:
Full carbon fiber bodywork, fenders and fuel tank
Carbon fiber clutch cover
Sand cast engine cases
Dry clutch
Adjustable swing arm pivot
Ohlins suspension front and rear
Marchesini forged aluminum wheels
Titanium muffler for Benelli by Arrow

The bike comes with the OEM muffler and a separate Benelli race kit case containing: swing arm pivot inserts
swing arm shaft
rear sprockets
Custom factory cover/case with Benelli labeling
Benelli rear paddock stand
Battery Tender
If you are curious about the naming, it's all pretty simple. The "tre" refers to the three cylinder engine. "Novecento" is Italian for 900. The engine is placed so far forwards that the radiator was relocated to the back. The turbine fans are not a gimmick; they pull air through the radiator at slower speeds. Most reports indicate that the Tornado Tre is a competent machine – perhaps not the fastest or most potent – but decent power and handling wrapped up with character. These are pretty rare motorcycles. Check it out here and let us know what you think!
MI