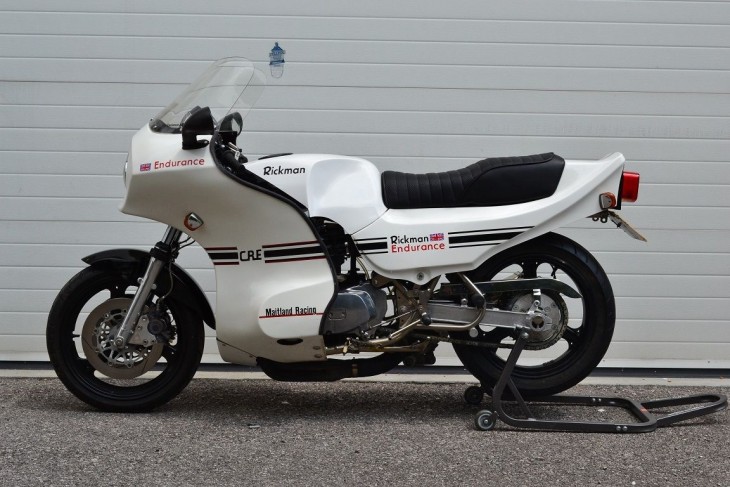 In the magnificent world of The Frame Game, there are a few legendary marques. Bimota is often the first to spring to mind, along with the requisite Harris and Spondon. But the Rickman brothers – who started out with trails and off road machines before turning to road racing – are surely top of the class for quality and longevity. First started in 1960 by building complete bikes, Rickman eventually went the kit bike route as well, offering basic frame, suspension and bodywork components which could be assembled with a motor, trans and leftover bits from a donor cycle. Sometimes the assembly was done by the owner in the garage, but some of the cleanest bikes came out of professional shops offering this service to well-heeled customers. This appears to be one such bike.
Kit bikes are a mixed bag in the collecting world; rare models will always be coveted, but not all have equal value. Vintage Rickmans from the "original Rickman" era are definitely rising stock these days, and this one appears to be from the period of time right before the Rickmans sold the business. The Rickman name lives on to this day, having passed through a number of hands, and Rickman products are still available via Rickman Motorcycles Ltd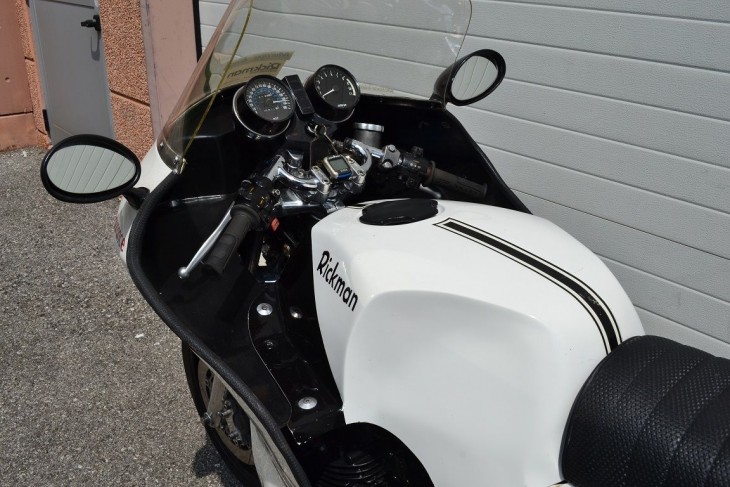 From the seller:
Rickman CRE 1000 Predator
model year 1980

Super rare model, 2 owners from new The first owner ran the Rickman owners club for many years

Bike has extensive history file, frame was supplied to Maitland Racing who built the bike and supplied a tuned engine. Engine Z1000J motor fitted with a Wiseco 1105 big bore kit, electronic ignition, Goodrich oil cooler, full build sheet & dyno chart included. Dyno'd at 118bhp.

Converted to mono shock and 17″ wheels.

Starts and runs with no smoke or rattles, only known fault is the speedo requires attention currently fitted with a Sigma digital speedo.

Correctly registered (English documents) as Rickman
This bike is not entirely new to these pages. It has made the rounds on eBay before, having been posted in March on our sister site Classic Sport Bikes For Sale by staff writer Tad. This gorgeous Rickman (it is noted that beauty may be in the eye of the beholder) still has a few days left at auction, and the bidding is still below 5 Grand. There is a reserve in place, so no way of telling what will let the current owner let it go. It is an interesting example of the "build it yourself" breed, and is worth checking out. Jump here to grab all the details, and then be sure and let us know what you think!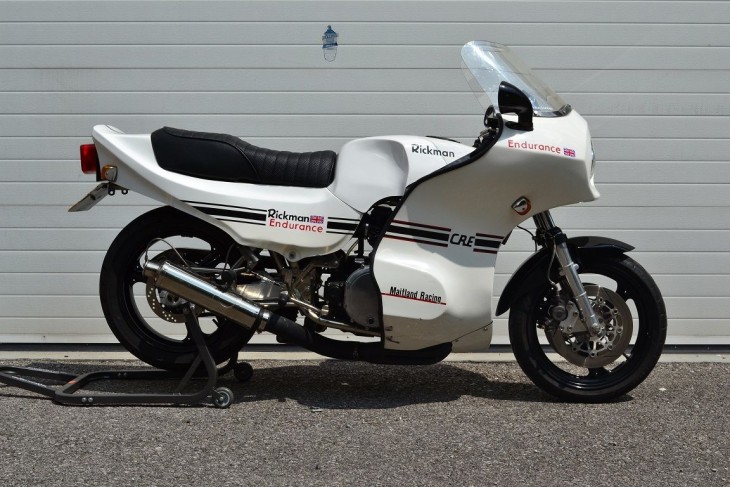 MI