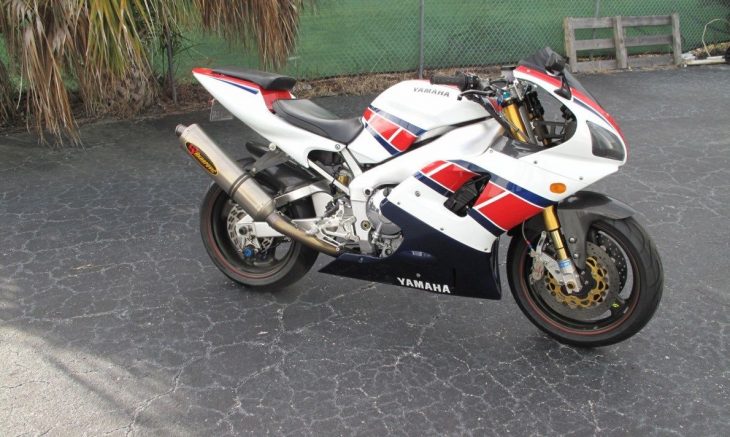 When the 1998 Yamaha R1 debuted, it quickly dispatched the undisputed king of the streets, the Honda CBR900RR, with a lither frame, more focused suspension and roughly 20 more horses than the suddenly-underwhelming Honda.
At the top of most magazine comparison tests even today, it was arguably the R1 that kick started the literbike craze, helping to relegate a crop of race-replica 600s to the "beginner bike" category in the minds of wannabe Rossis the world over.
Even in 1998, the R1 sneaked in under 400 pounds dry and spat out a still-impressive 150 horsepower.
The example here looks clean and has been extensively worked over, though the ad offers scant details and virtually no description.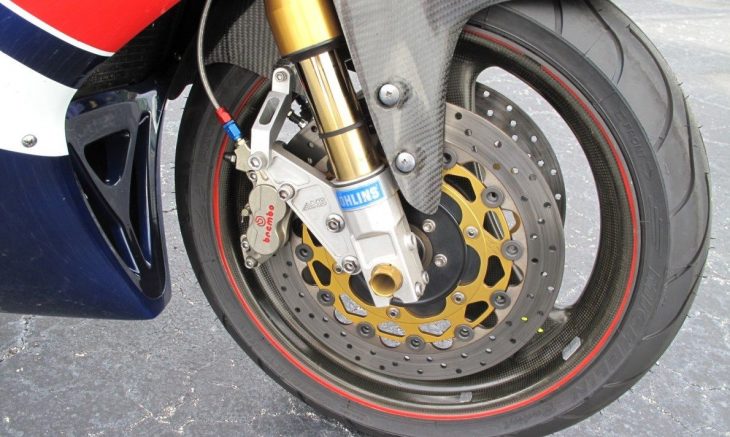 Obvious changes are Dymag carbon fiber wheels, trick Ohlins suspension pieces, Brembo brakes, an Akrapovic exhaust and a one-piece superbike-style handlebar setup.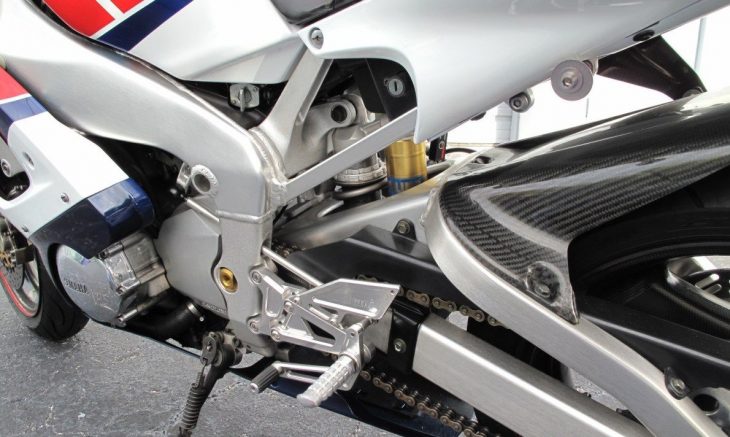 The seller claims the engine carries "performance" pistons and cams, but does not specify beyond that. The bike also has a carbon fuel tank and fenders, Mikuni rearsets and a Sergeant seat.
From the eBay listing:
1998 YAMAHA R-1 PLEASE FREE TO CALL WITH ANY QUESTIONS WWW.SPECIALIZEDMOTORS.COM OFFICE 954-622-0466 CELL ANTHONY 954-540-8495

Inline 4 Cylinder 1000cc Engine
High Performance Pistons And Cams Dyno Tuned
Ohlins Road And Track Forks With Graves Carriers
Ohlins Rear Shock With Titanium Spring
Dymag Carbon Fiber Wheels

Brembo Rotors
Brembo Billet Front Calipers
Sargent Seat
Carbon Fiber Fuel Tank And Fenders
Superbike Handlebar Conversion
Stainless Steel And Titanium Akrapovic Exhaust
Mikuni Rear Seats
520 Chain Conversion
Chrome Engine Covers
Quick Shifter
The Buy-It-Now is set at $6,900, a price no doubt inflated by the myriad additions. With six days left in the listing, we'd say the ask is in the ballpark, but it will take a special buyer to pull the trigger.