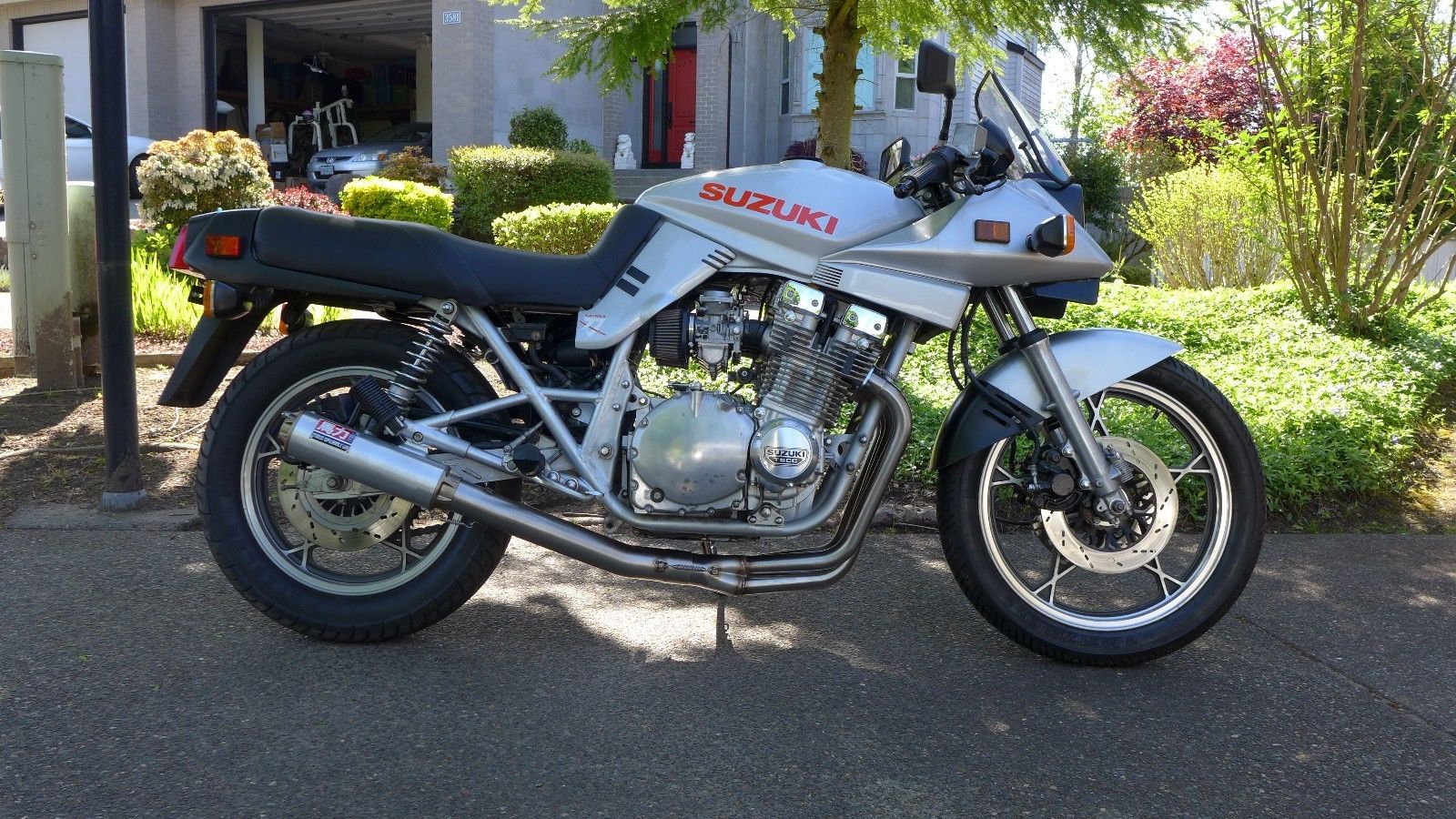 Grab your leg warmers and get ready to dial up your favorite Tommy Tutone number – we're going back to the 1980s! Hard to believe that Suzuki dropped the Katana on a flabbergasted world more than 35 years ago. With looks dominated by a big-block inline four and scantily clad with an itty-bitty bikini fairing, the Katana was as provocative as it was performance-oriented. Even today this bike stands out as something special; the design language still tells a powerful story as this bike looks mean and menacing just parked in the drive.
Primarily a collection of existing parts, the Katana was not mechanically groundbreaking. Motivation comes from the GS model lineup, and the Katana 1000 is actually – GASP – less powerful than the GS1100 that donated the motor. But the sporting intent of the Katana is quite clear, and with a less-is-more philosophy overall the Katana made for a potent platform in the day. Today, archaic elements such as two valves per cylinder, air cooling and twin shocks make this look like it came from the caveman era. Yet this was built to go AMA Superbike racing (hence the 1,000cc vs 1,1000cc engine), and go racing it did.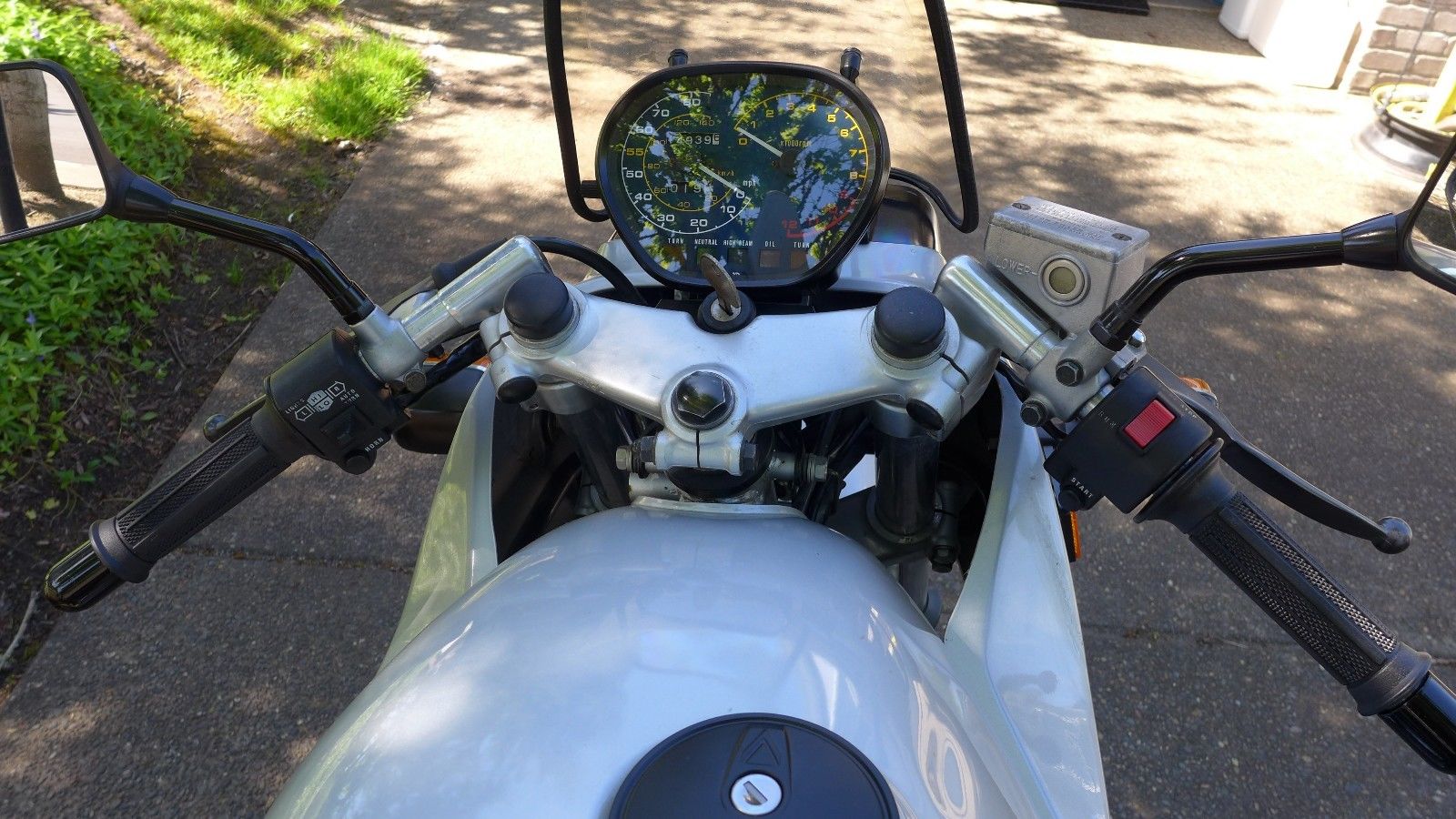 From the seller:
This Katana is in very good condition, the fuel tank has a few small scratches and a shallow dent close to the filler cap. The bike shows 14939 miles looks to be original miles on the bike. The front reflector holders are missing on the bike. The exhaust system is new from MotoGP Werks. The inside of the fuel tank is clean. This bike looks like it has been taken care of during it life time. I was not planning on selling this bike as it is a great example of an original bike and it took a long time to find an original bike with out modifications. Realizing that I still have a number of projects ahead and needing the space I have decided to pass the bike on.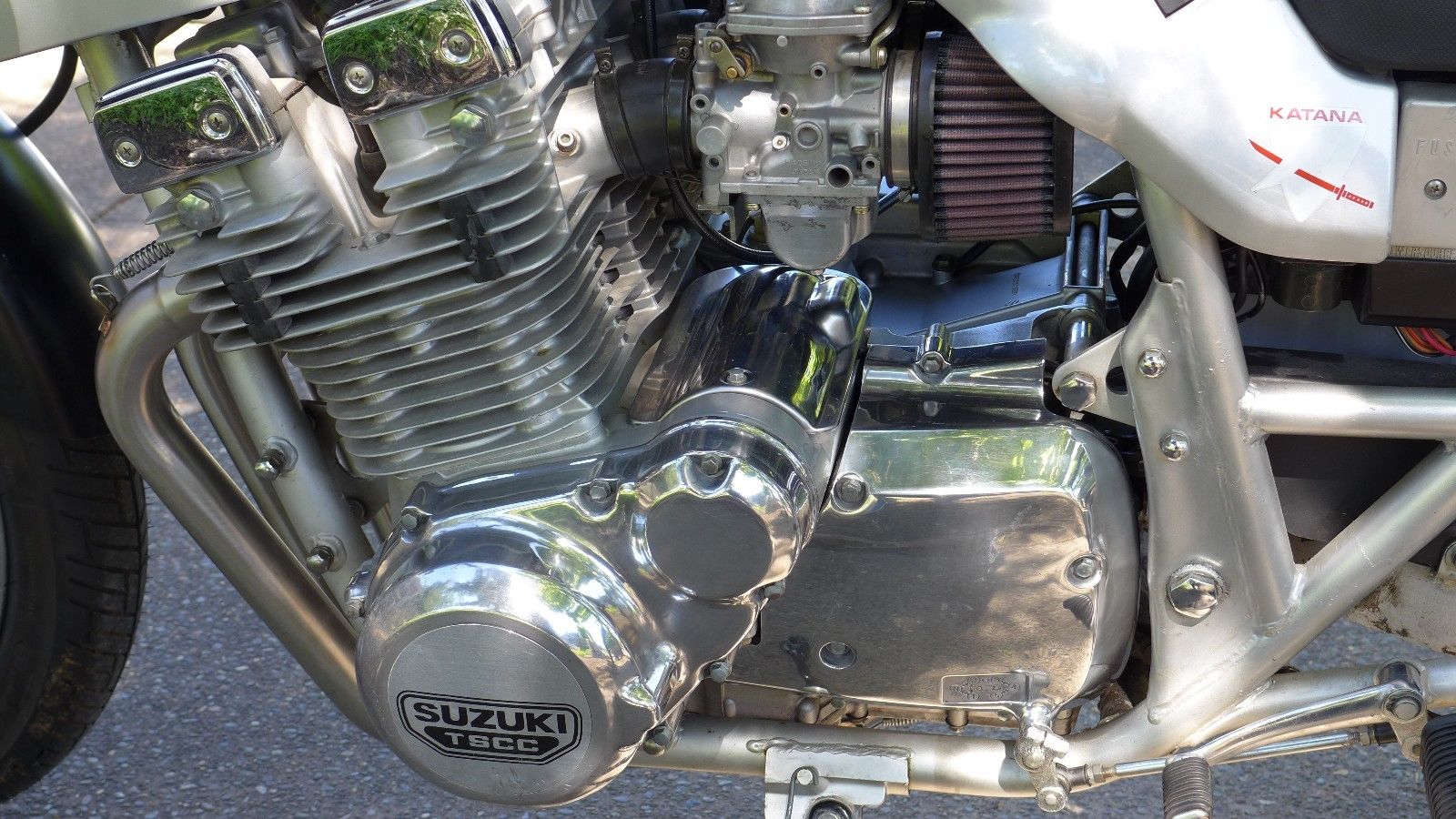 Katanas continue to be polarizing models today. Although the Katana name has been slapped on many a bike since 1982, it is really the original that one should bring to mind. Many examples have been rodded, rat-rodded, or simply abused to the point of salvage. Clean, original examples are very difficult to find. And while this one is not 100% original, it is closer to factory than many we come across. The seller has done a good job highlighting the known discrepancies, and would likely entertain questions should a prospective buyer have any.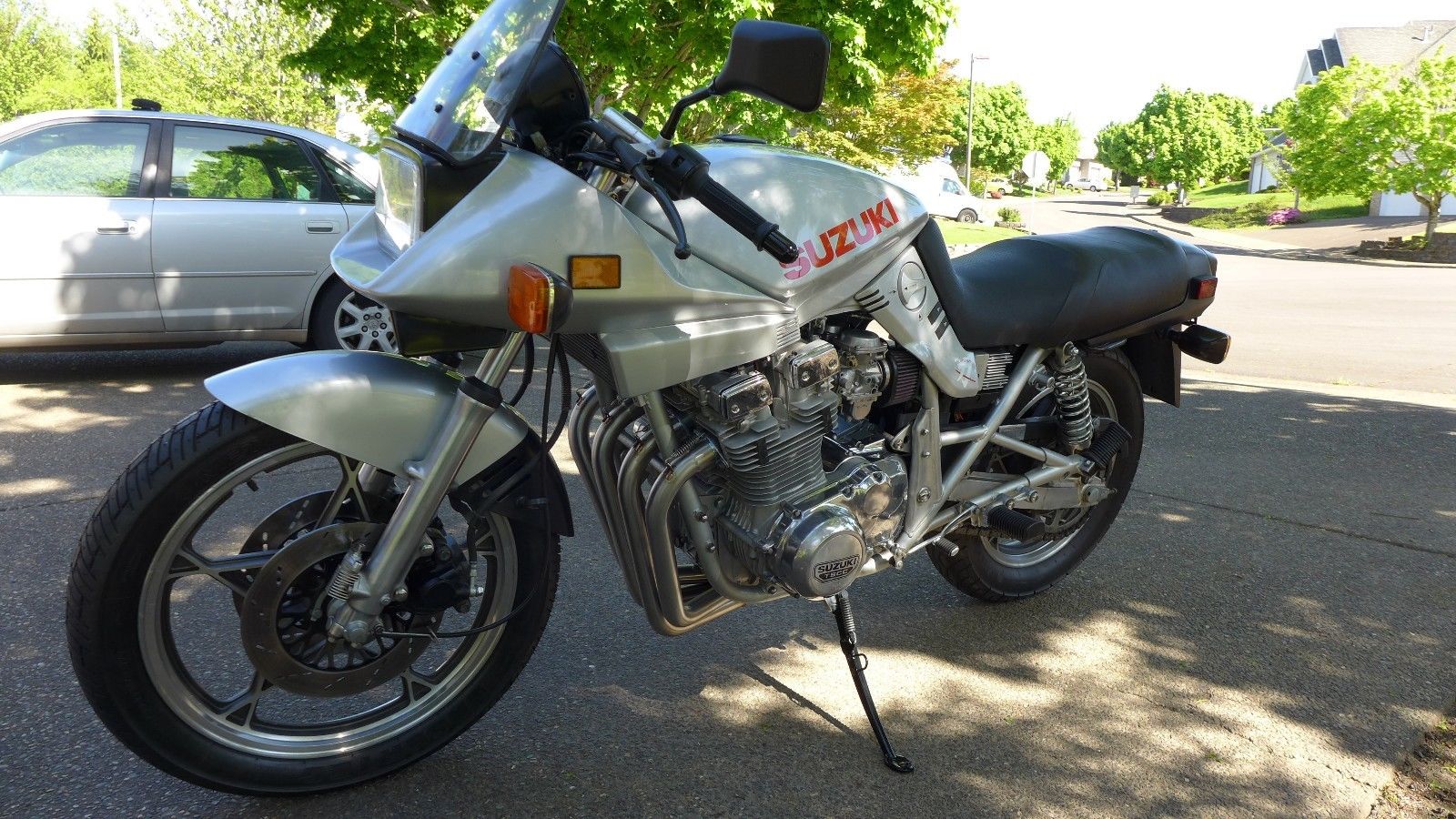 This auction is live right now, and bidding has been moderate. The price is nearing the $8k mark at time of this writing, and the reserve is OFF. Get in while you can, because this bike is going home at the end of it all. Check it out here, and then jump back to the Comments section and wax nostalgic with us. Did you lust after a Katana when it was released? Did you actually OWN one? Were you even born yet? Good Luck!!
MI