Though most of the country isn't quite ready to think about bikes, the season is right around the corner.  Here's an interesting GSX1000SV with a reinvigorated engine and updated cosmetics.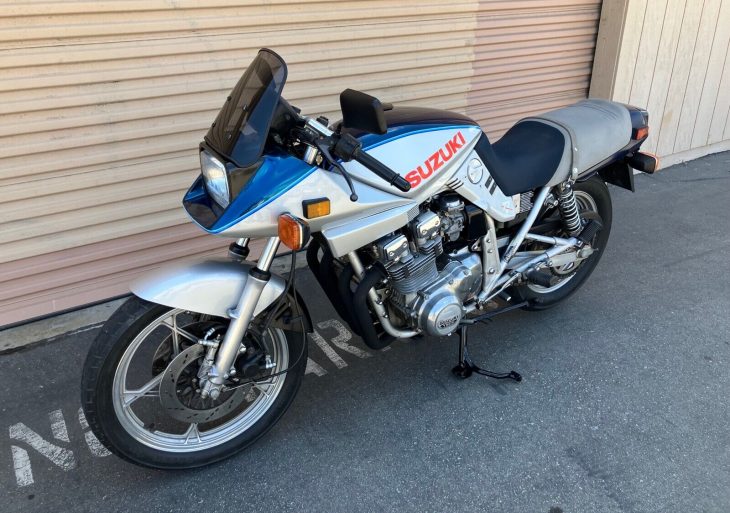 Suzuki had a design program for a new GS1100-based sportbike going, but the German importer interjected with a new styling firm, Target Design.  The 1000cc version was built to homologate the model for racing, with its 4-valve four pushing 108 hp.  The chassis was typical round steel downtubes, with the wheelbase tightened up almost an inch.  Suspension and brakes had more in common with the GS than innovation, which worked for the slightly lighter Katana.  The sculpted saddle, signature Hans Muth fairing and clip-on handlebars caused a sensation in the press and the showroom.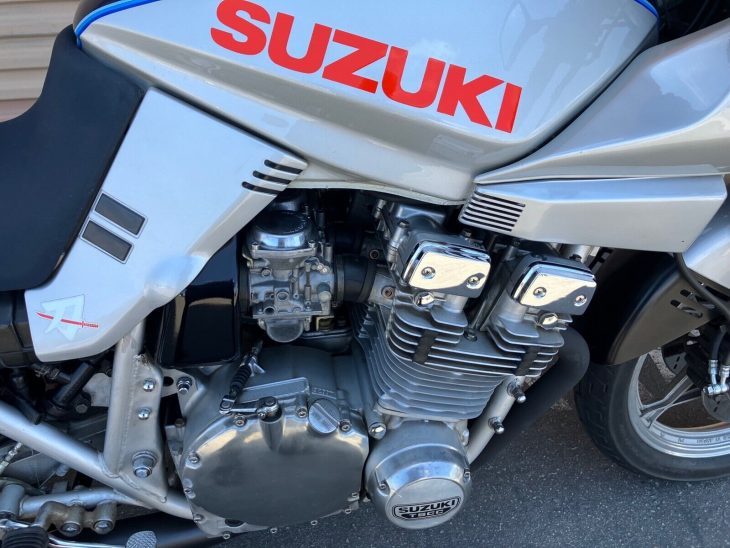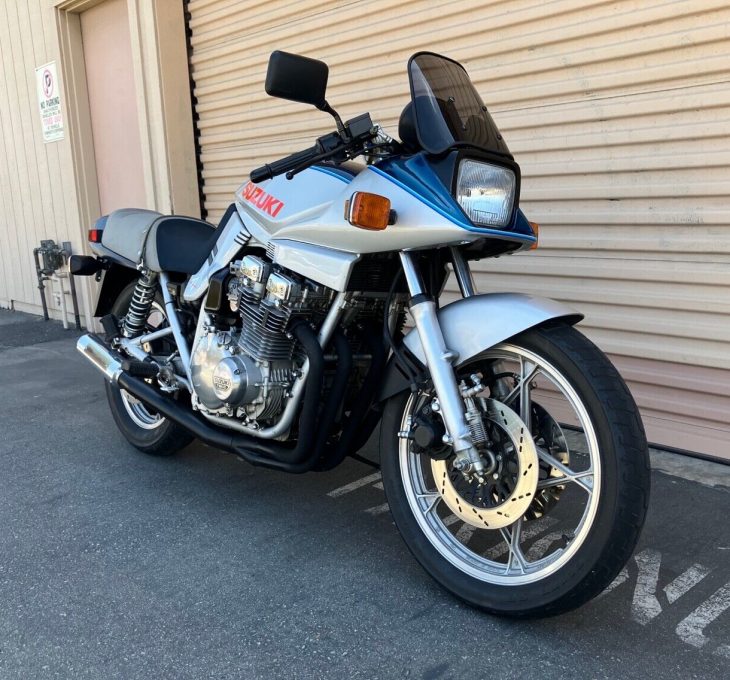 Guess the chain of ownership on a forty year-old motorbike isn't worth mentioning unless it's very short, but this Katana seems to have survived its 21-1/2K miles without any major events.  Adding the blue from the 1983 livery gives interest to the tank and fairing, and the top end / carburetor work will benefit the new owner.  Overall a very together presentation with many new parts listed in the eBay auction –
This one is more than just a survivor, it is a lightly modified very sound and solid bike to ride. The modifications are as follows: 4 into one Yoshimura exhaust that allows you to retain the center stand, tinted wind screen, rear taillights, front brake master cylinder, original silver paint job has been enhanced with '83 Katana blue striping. The engine heads and carbs have been professionally freshened up by Emma at Motown in Monterey, CA less than 1,000 miles ago. It starts, runs & rides excellently.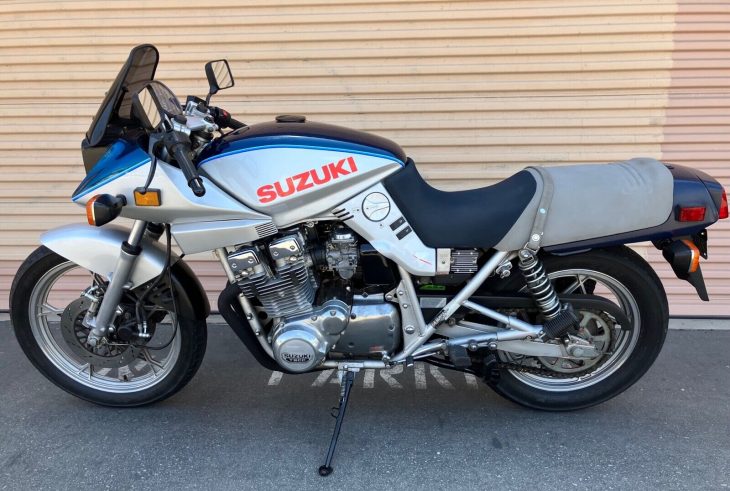 The original Katana design statement hid some of the engineering work required for the 1000cc model, such as a new block casting to keep the cylinder spacing but accommodate iron liners of the proper thickness.  And like the forks with the front axle at the end rather than offset forward, many other parts were adjusted or beefed up with AMA superbikes in mind.  The relatively new fork anti-dive circuit worked well, but reviewers took issue with the rear spring rate, too high even at the lowest pre-load.  Besides a spirited classic ride, the Katana 1000 could provide a pretty good engineering study for the next owner.
-donn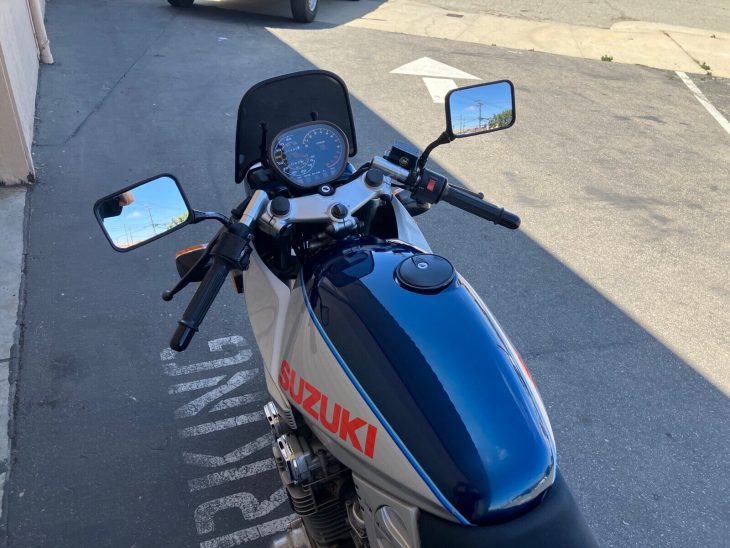 3 Responses.