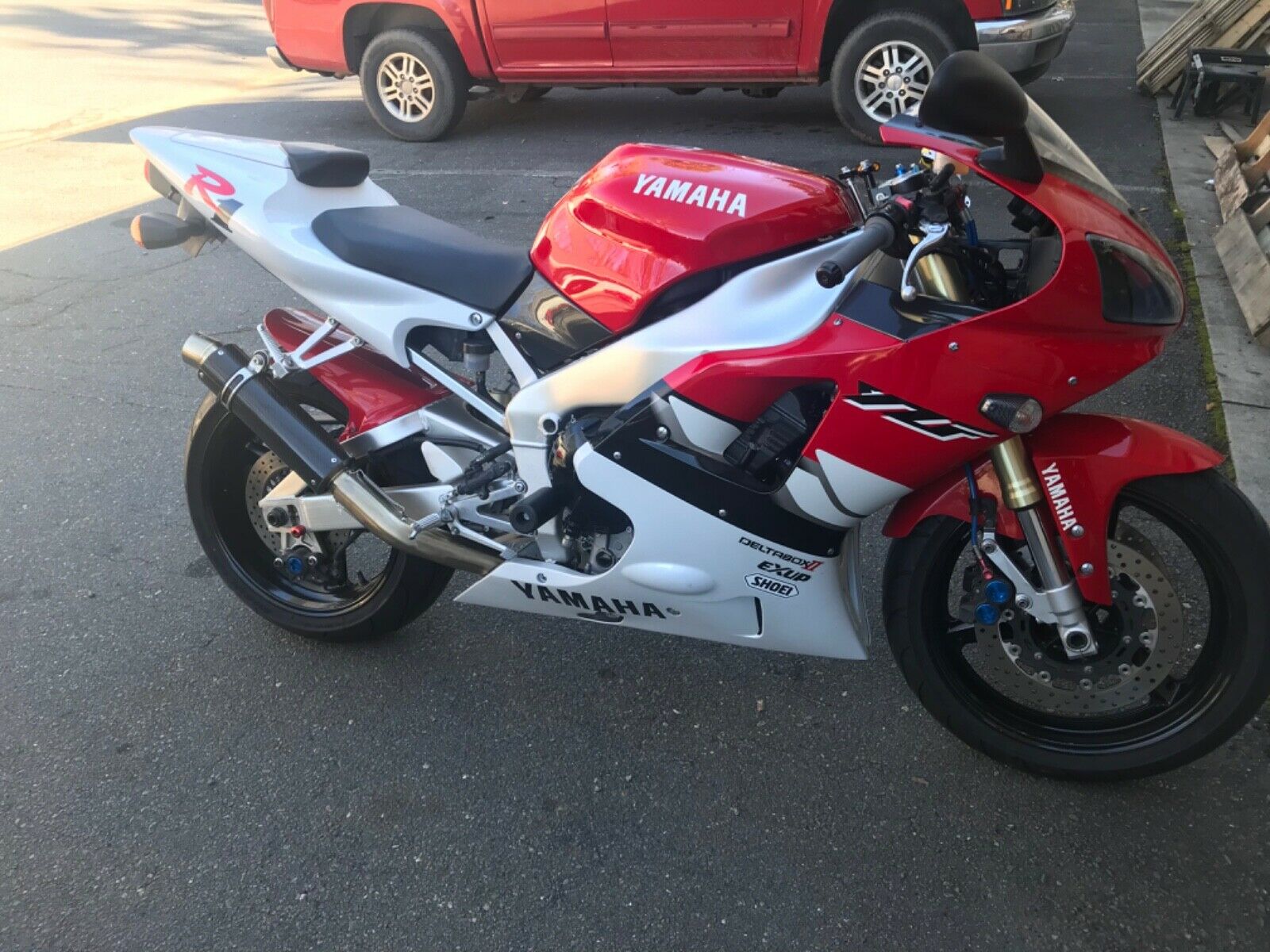 Make: Yamaha
Year: 1999 – First Gen!
Model: YZF R1
Miles: 8,650
Location: Charlotte, NC
Price: $5,950 – No Reserve!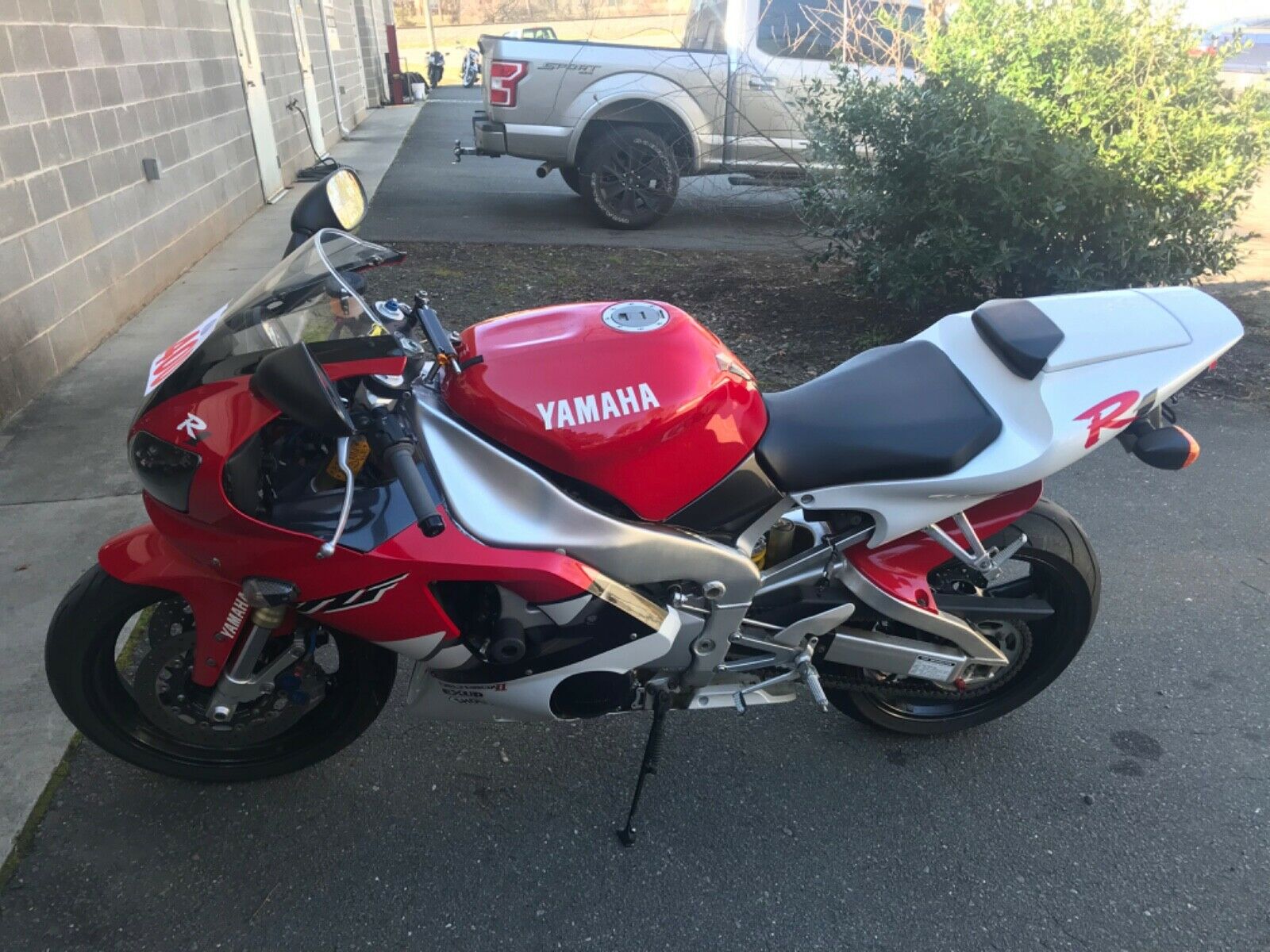 Okay, I understand and I know some of the RSBFS die hard folks will hurl insults and profanities at me, but "Jimmy crack Korn . . . "
I've sat on this one for a few days and couldn't help myself any longer because in today's price happy, hyper-inflated motorcycle world we live in- Where ya gonna find a bonafide, low mileage super bike for under $6,000? I'll tell ya where- North Carolina!
From the seller
1999 Yamaha. Dealer maintained and serviced, never abused, upgrades include; new Michelin pilot sport front and rear, shorty carbon pipe (scorpion Oem style included), jetted to perfection, stainless braided brake lines. Double bubble wind screen (Oem screen included), solo rear cover (OEM passenger seat included), just tuned up for spring riding, new plugs and battery. Bike needs nothing.
Sounds promising- Right? I have a few small issues, but nothing that distracts from the value.
If my memory is firing on all cylinders these pump out around 150hp, have 105 pound feet of torque, top out around 170mph and can still stir emotions equal to machines costing 3 times as much. Don't get me wrong, I am totally down with the new R1M and all of it's CF and tech wizardry, but there's just something about knowing you're in control of it all.

Not a very useful photo, but it does give you a feeling for how clean this machine is.
On to my small issues-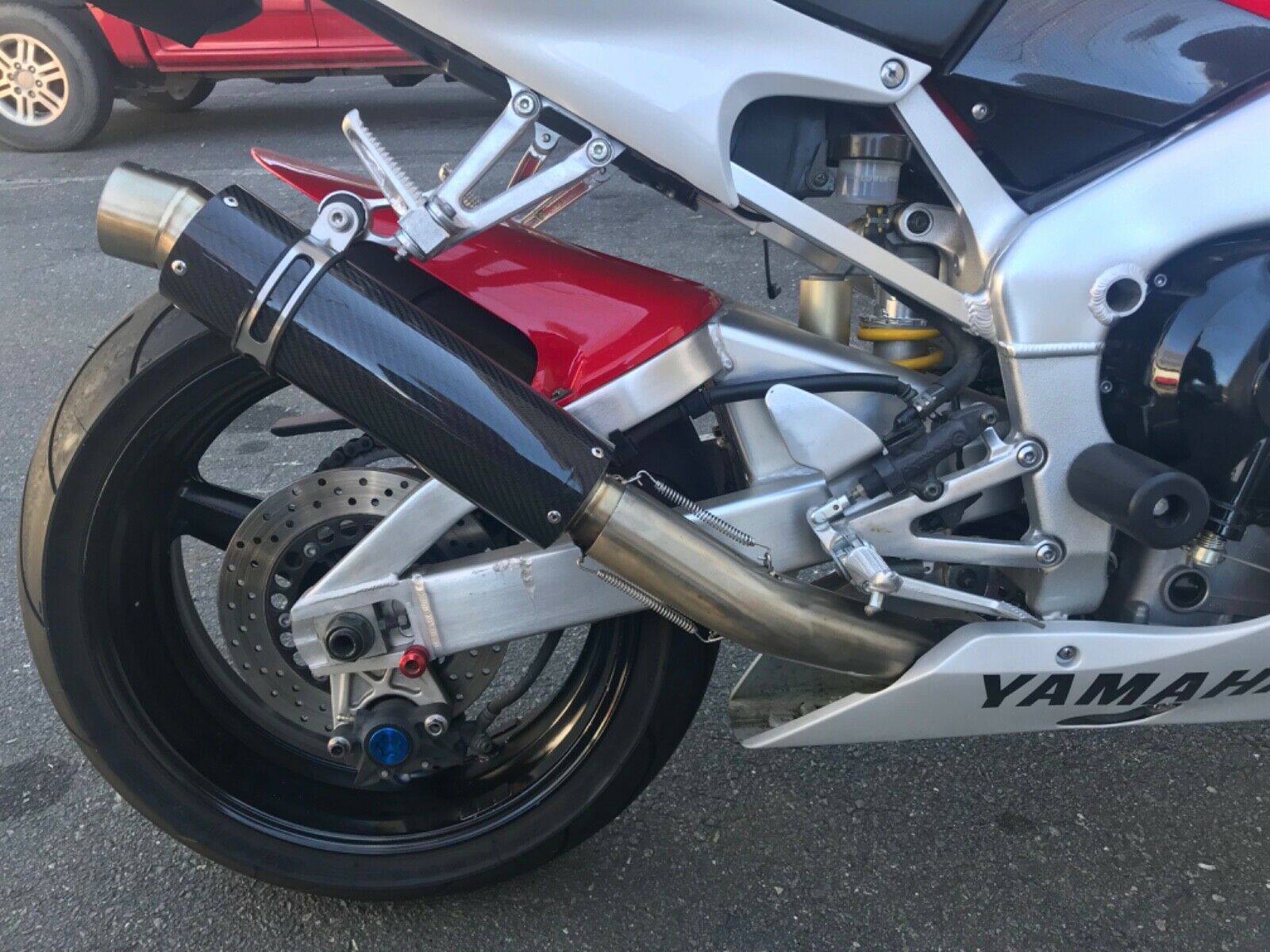 Me thinks that slip-joint is wrong- what say you? Now about that little scratchy, scratch on the swing-arm . . . Perhaps some jewelers polish would do the trick? Maybe a Scotch Brite pad? Belt sander and 80 grit?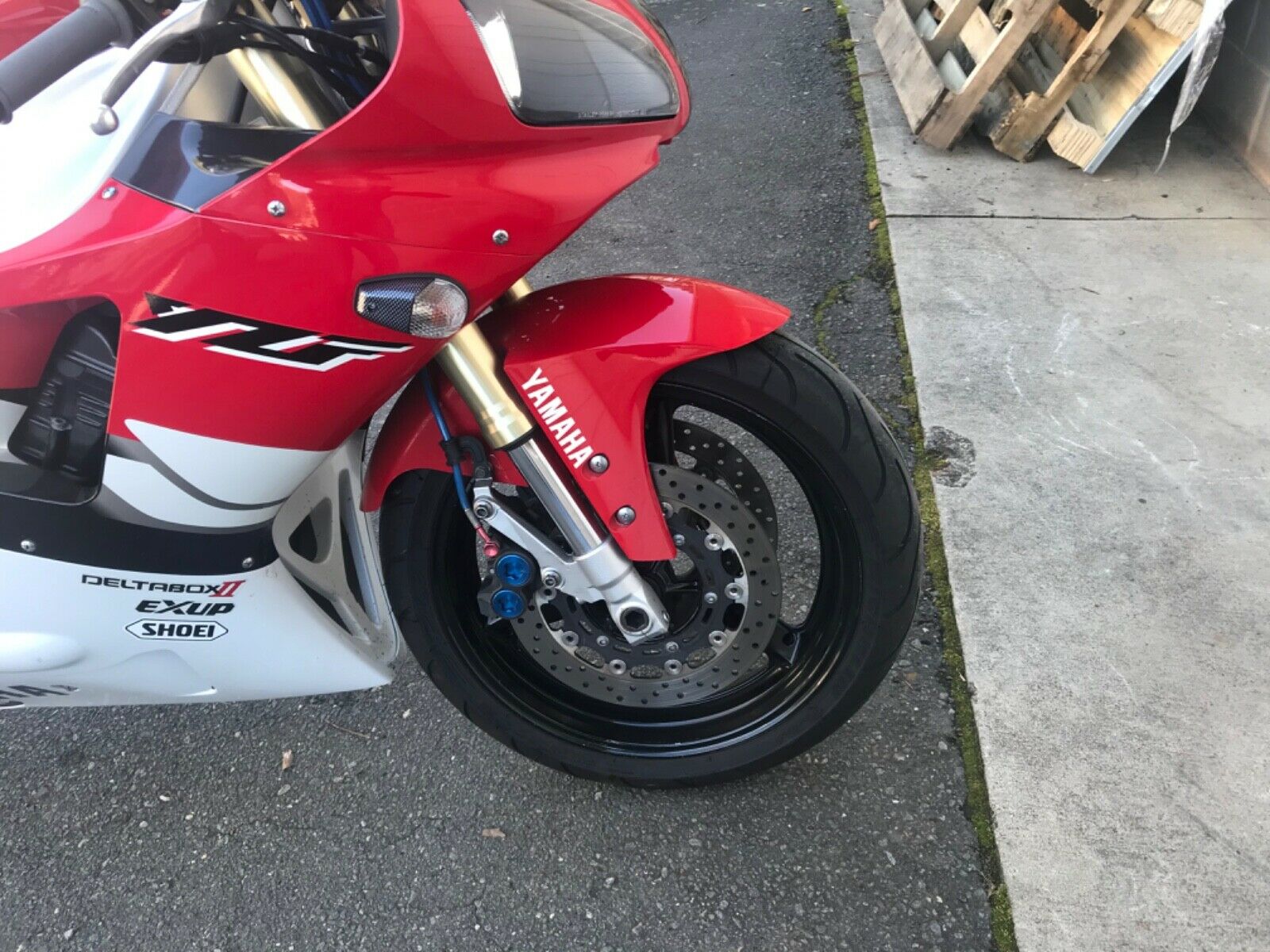 There they are! Damn, those pesky LP truck cab lights always seem to find their way in to my posts.
Okay, I am only joking about the swing-arm ding. Yes, it's there, but it doesn't phase me one iota on this machine and especially at this price point. The truck cab front signals are easily removed and replaced with new Yami OEM directionals.
Correct or not- My OCD would kick in on the exhaust slip-joint thingy and I'd have to replace it with something like this period correct Arrow Exhaust.
Not a fan of my modifications? Buy it and ride it as is then let us know how bad ass it is!
Cheers!
Doug