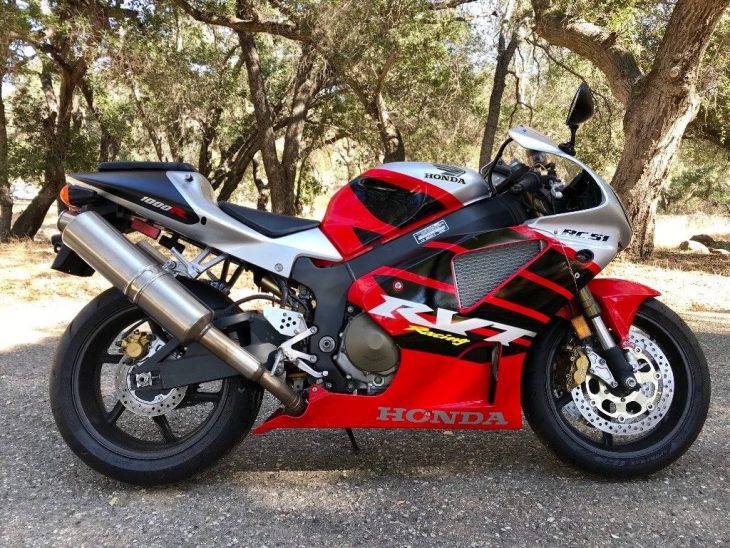 Somehow, whoever owned this 2001 Honda RC51 managed to keep it mostly off the road in its 18 years, showing remarkable restraint in the face of a bike that built a legend for itself under the likes of Colin Edwards, Nicky Hayden and Joey Dunlop. Fast, reliable and uncompromising, the RC-51 took the fight to Ducati in the early aughts in a variety of superbike classes and at the Isle of Man.
This is the SP-1 version of the RC51, meaning it has slightly shallower rake and trail, and is a few pounds heavier and a few horses less powerful than the later SP-2 version. It is by no means a slouch. You're still looking at a bike that is well under 500 pounds fully fueled that puts out more than a 130 horses at the crank. Beginners need not apply, to be sure.
The seller provides little description of the bike beyond the mileage, but the pictures say more than enough about its condition. It appears to come with a the original manual and toolkit, as well as a pillion pad and the original front turn signals. The bike looks like it has new, sticky Dunlop street and track tires, and is as clean as you'd expect for a bike with so few miles.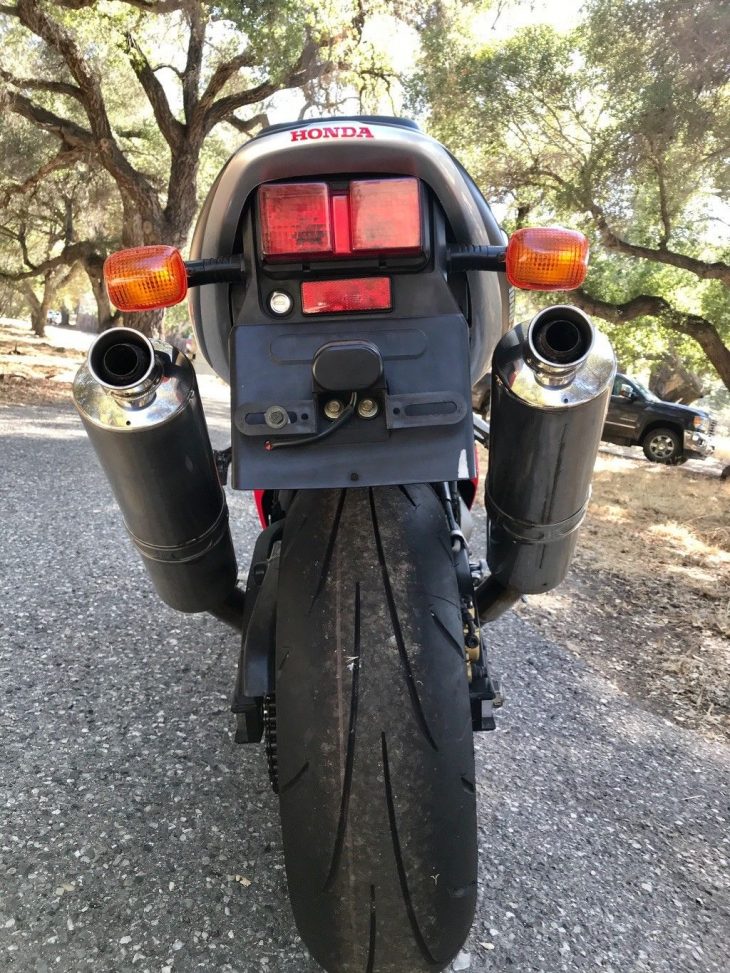 From the eBay listing:
Yes the listing is correct. 2,001 miles!!! Bike runs and shifts smooth. Brand new tires. I'm pretty sure if you're looking at this bike I don't have to tell you much about it, you know what you buying. This bike is 18 years old, it's not perfect, has a very small scratch on the top of the tank.

If you have any questions at all me feel free to contact me.
With the passing of Dunlop and Hayden and Edwards' retirement, as well as myriad rule and convention changes in the class it once dominated, the bike is becoming a piece of history, even as it remains a potent performer by modern standards. Examples like this one will be the ones whose value goes up in years to come, but they haven't quite gotten to the blue-chip collector price point just yet.