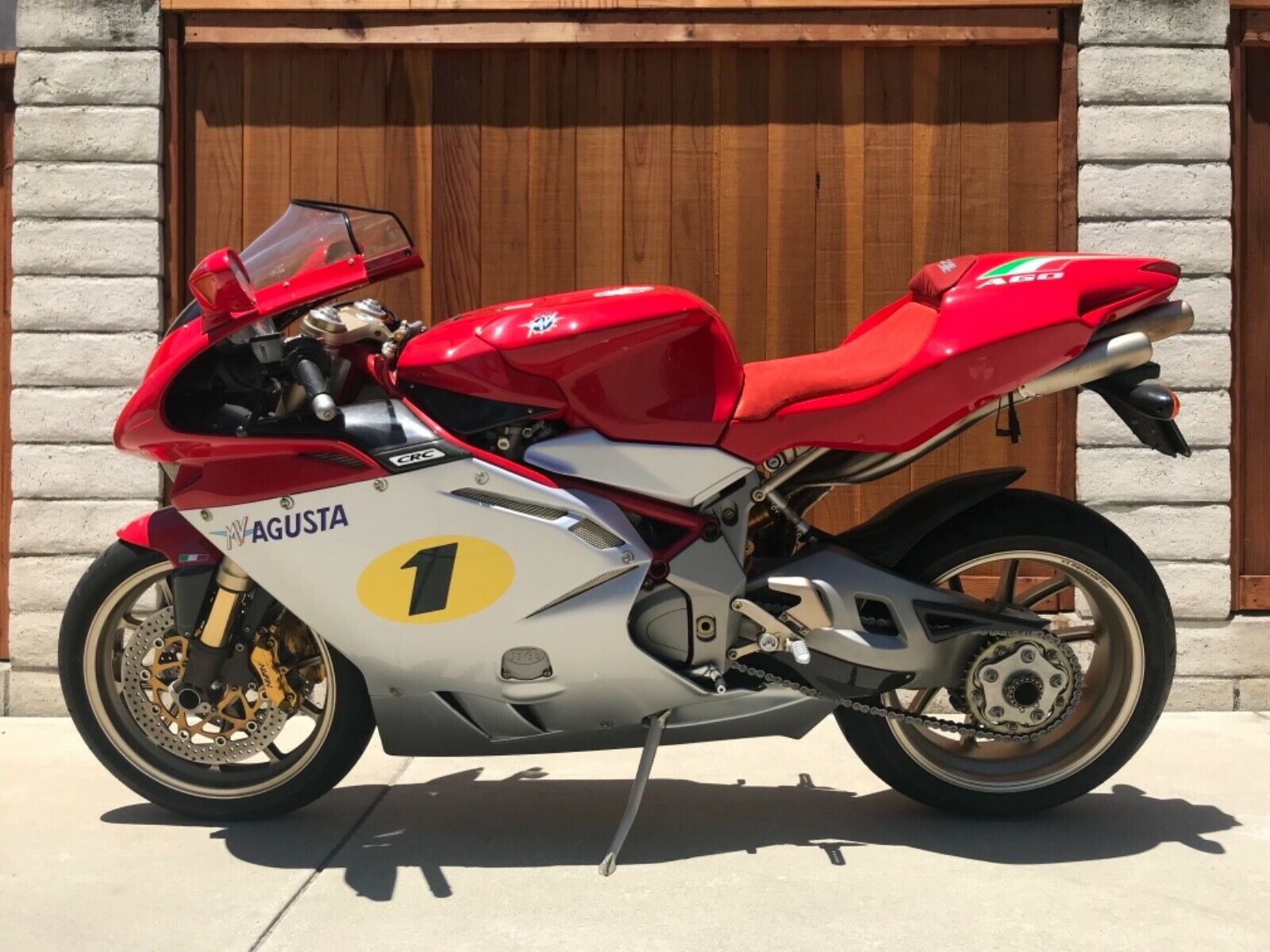 MV Agusta. Giacomo Agostini. Greatest of all time? Individually, these are storied names with a rich and successful history of racing at the top level. Together, they were an unstoppable force – allowing MV Agusta to exit the racing scene while still on top, and providing Agostini the platform on which to rack up an incredible number of wins and record number of championships. This bike – the 20005 MV Agusta F4 AGO series – was the first of the 1000cc F4 models to be produced, and it was released in very limited numbers. Today there are a lot of fake AGOs with the #1 number plate on the side (i.e. sticker), but these are not true collector models. The real AGOs are serially numbered as proof of authenticity, complete with the signature of the great one himself.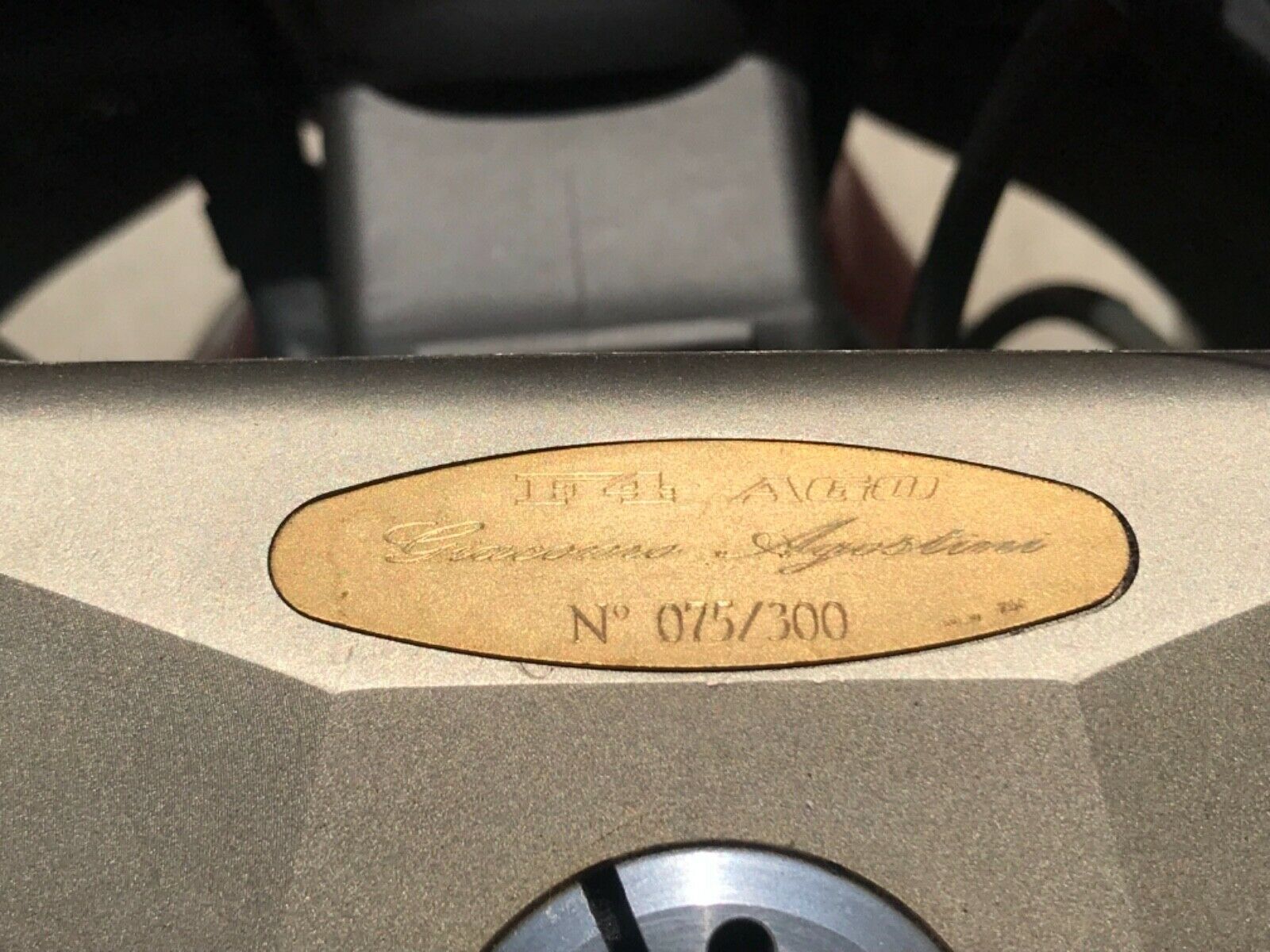 The F4 was the reboot of the famed MV Agusta brand in 1999. Initially released as a 750cc model, a punched-out 1 liter was offered by 2005. Utilizing the same hemispherical radial valve head and variable trumpet style intake (as designed by Ferrari F1 racing engineers), the bigger bike was burlier in most dimensions: 40 additional horsepower and 20 lbs of additional weight over the original F4 750 Oro – a known lightweight machine. When compared to the standard 750S model, the F4 AGO actually weighs *less* than the 750! Front forks are Marzocchi units, while the rear shock was originally a Sachs model – however this has been swapped out by the previous owner (see below). The rest of the AGO is pure graphics and the serialized number plate. Only 300 of these models were originally produced and distributed.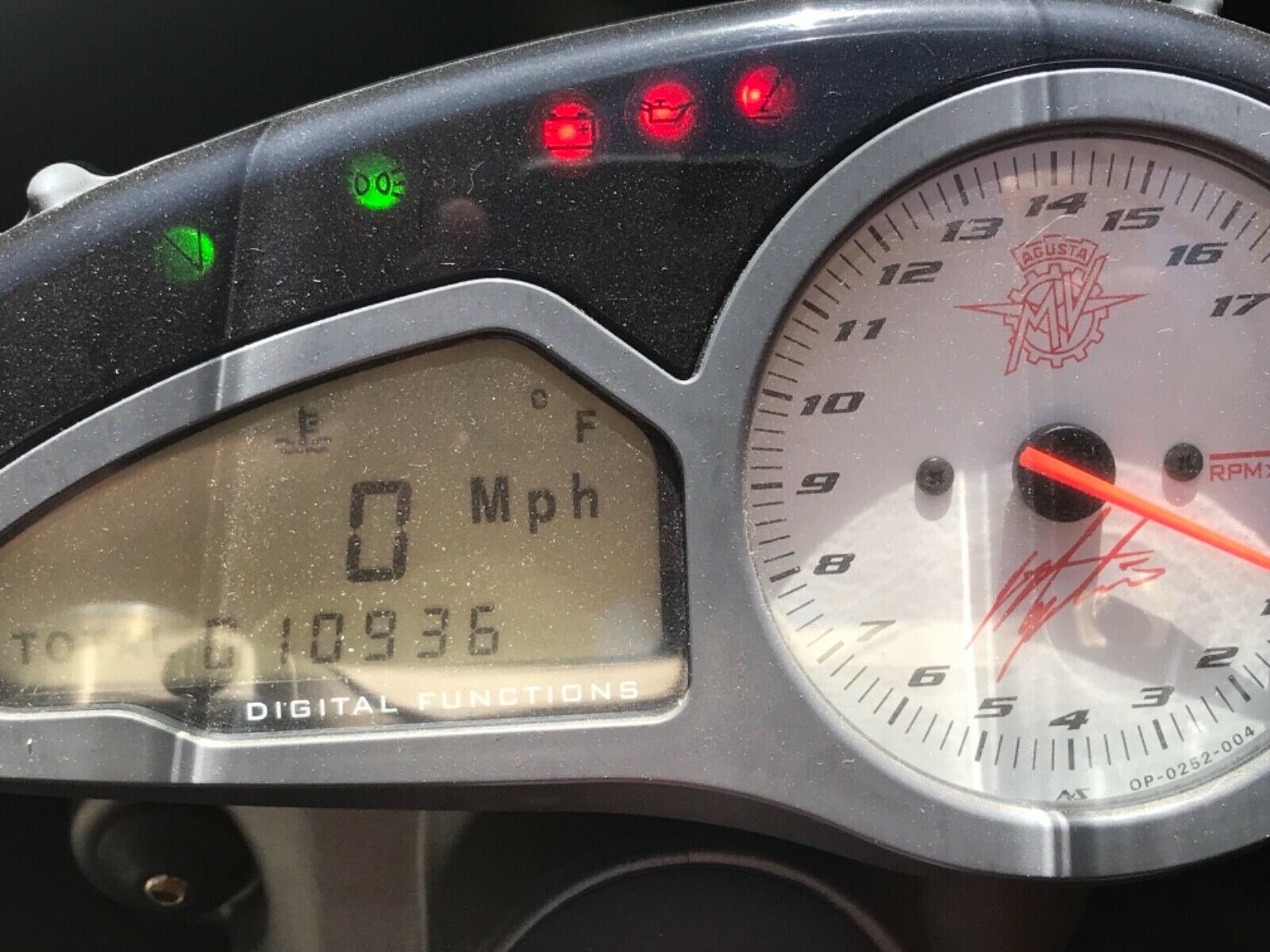 From the seller:
I am downsizing my motorcycle collection and this beautiful Italian stallion is up for sale. I'm sad to see it go but bikes like this are meant to be ridden and this one has spent the last few years being admired for its beauty more than appreciated for its performance. This is your chance to own a piece of MV Agusta history and motorcycle racing history as this bike celebrates the racing career of Giacomo Agostini. Google him if you don't know who he is.

I obtained this motorcycle from Guy Webster of the Guy Webster Italian Motorcycle Museum in Ojai, CA after he started to liquidate the museums inventory. This bike was on display in Guy's museum for many years. His "motoguy" sticker is still on the tank and can be easily removed, but in honor of the late motorcycle enthusiast I had decided to leave it in place. Guy had fitted an Ohlins rear shock. The original Sachs shock comes with the bike. The original red paddock stand is included. Certificate of authenticity is included. Comes with 2 keys. Bike is registered to me in the state of California, and is current and has a clear title. With 10,936 adult ridden miles the bike has been well cared for. Still has the original RG3 Arrow exhaust which sounds magnificent. Tires are in good shape.

Bike will also come with a Berzig center stand fitted specifically for this bike. Main oil pan gasket likely needs to be changed and one will be included with the bike. I will also include an oil filter and oil for your first oil change.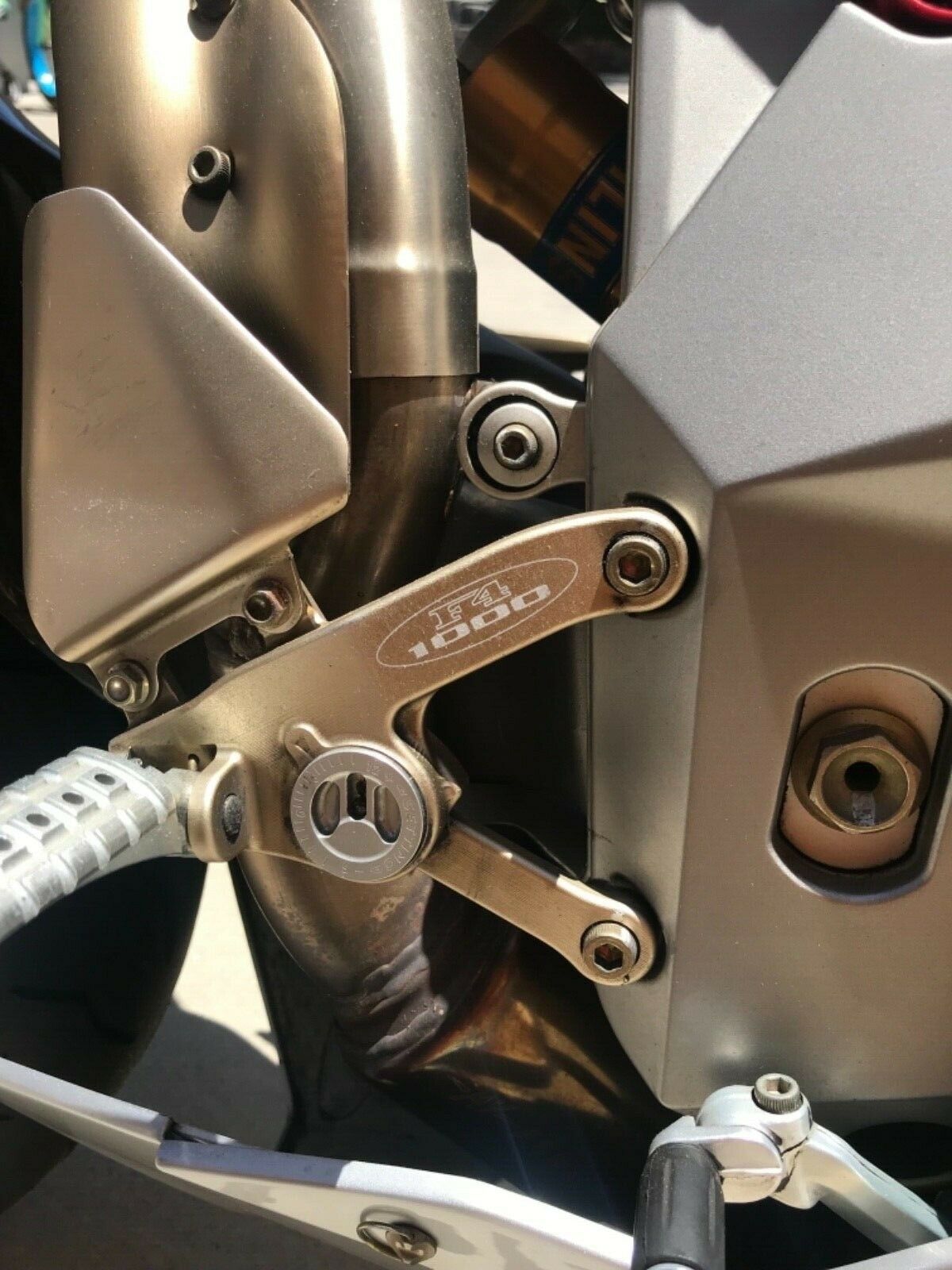 The rebirth of MV Agusta brought some fantastic Italian hardware to our shores. And while the numbers of units shipped did increase a fair amount, F4 models are still less plentiful than similar Ducati models, for example. That makes the F4 reasonably rare. The AGO model is known as a 300 unit production only – making it a rare model. Perhaps the most rare of all? This bike has over 10k on the clocks, meaning it is not a garage queen museum piece but an actual rider. It is not often we see these bikes with actual miles on the odometer, and it has nothing to do with the reliability or longevity of the bike. These are modern and well-engineered machines with top quality components throughout – and can take the miles and a fair bit of abuse. But given the cost, many see these as a bike to protect and save, rather than collect miles. This one was saved from that fate, but there is some regular wear apparent on the tank and fairing.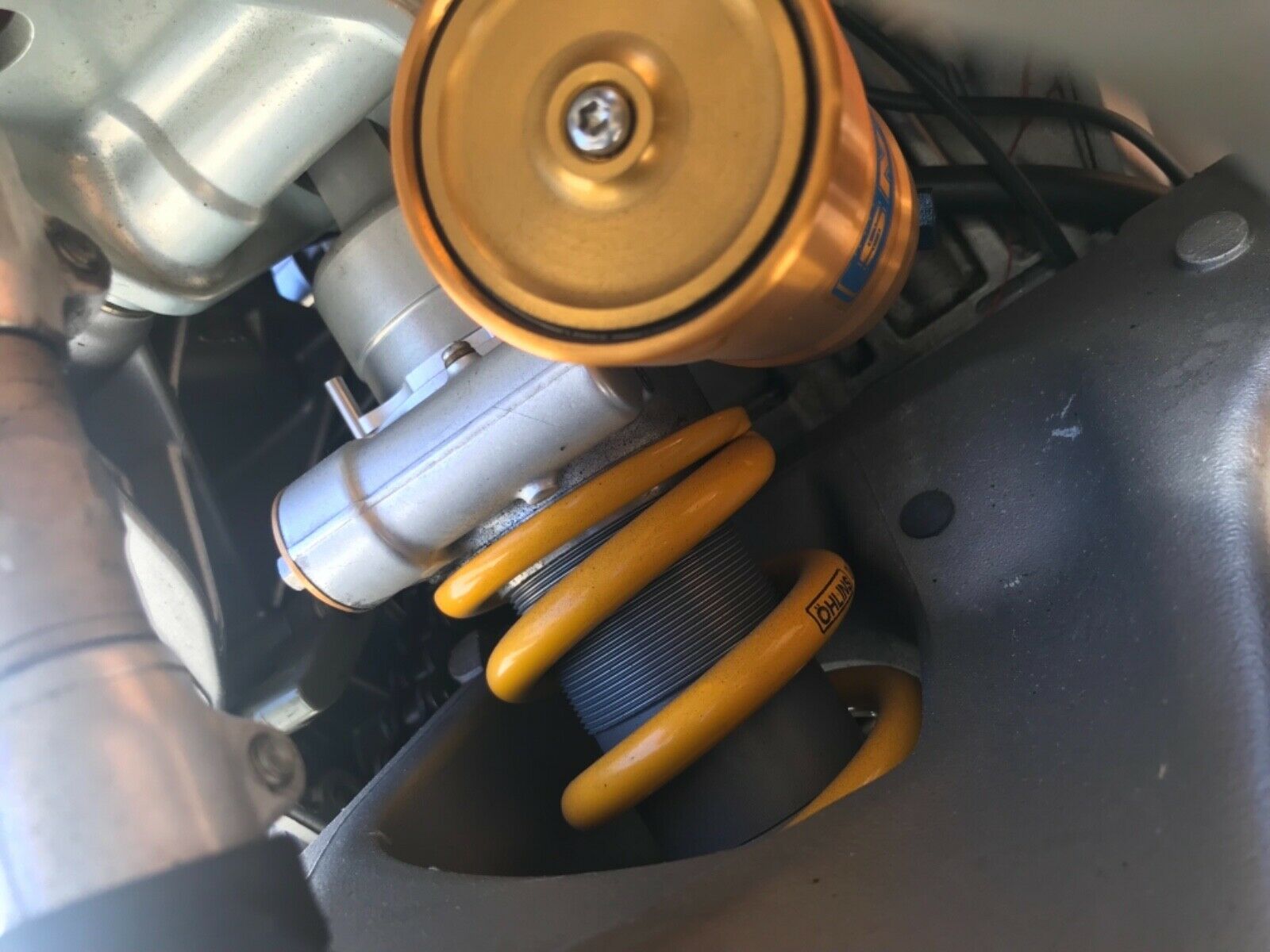 Located on the Central Coast of California, this F4 managed to get out on its fair share of sunny days. Devoid of snowfall or significant inclement weather, it looks like this bike lived where it could be used as intended. The problem is that makes a difference in resale value. An AGO model F4 1000 didn't start out life as a cheap bike. The upside for collectors is that AGOs have not really made the turn in terms of value appreciate as of yet. And while a very low mileage museum dweller might set you back about $23k or more these days (still way below original MSRP, by the way), this slightly more used example is priced at a more reasonable $15k. Now that price is probably more in line with a nearly new base model F4 – but for the dosh you get the cachet of the rarer AGO model. In the long run the AGO is certainly in a better position to rise in value, just based on the numbers and historical fact. Check it out here, and then be sure and share your thoughts on MV Agusta F4s, and the pull of the AGO commemorative model. Good Luck!!
MI