Warning!
This post is in our archives. Links in this post have been updated to point to similar bikes available to bid on eBay.

While I'm not the biggest fan of the 1980's in terms of style, I love the free-for-all philosophy that went into motorcycle design of the period: four-strokes, two-strokes, and rotaries. Turbos. One, two, three, and four cylinder engines, innovative suspensions, and all manner of weirdness.

This Honda NSR400R embodies some of the best features of the era, when experimentation and new ideas seemed to be popping out of the woodwork.
In general, Honda has become a very conservative manufacturer, although a few of their more recent offerings show off a bit of that old experimental spirit as they try to produce some actually useful, interesting motorcycles for normal riders, instead of chasing the ever-decreasing market share of pure headbanging motorcycles we're all here to read about.
All of Honda's NSR bikes are pure racing or race-replica two-stroke motorcycles, often over-the-counter, turnkey factory race bikes like the NSR250. The NSR400R fell into the latter category: a streetbike meant to evoke Honda's pure race machines.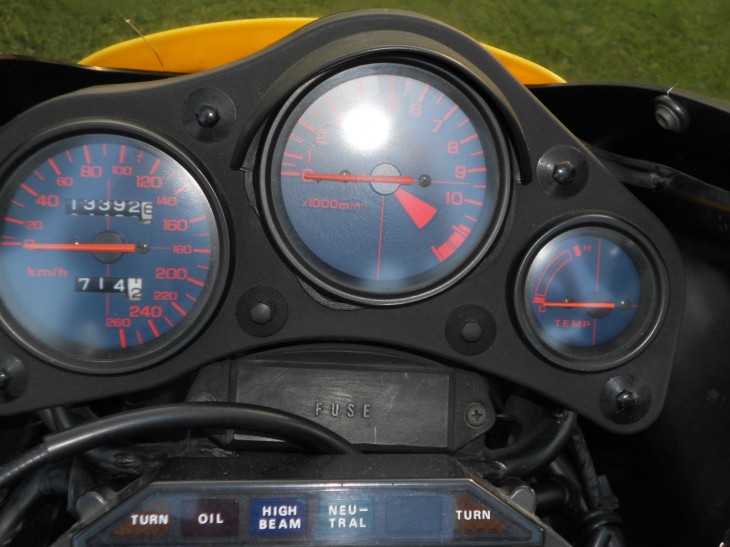 This bike featured a liquid-cooled, two-stroke 90° V3 with the two flanking cylinders canted forward and the middle one pointing up, and put 72hp through a six-speed transmission, making it very quick for a middleweight sports machine. Period reviews refer to it being a very polished bike, with little of the unrefined frenzy common to two-strokes: liquid cooling quiets the clatter somewhat, and Honda's ATAC power-valve smooths the power delivery and plumps up the low end. Power still comes on in a two-stroke rush, just a more dignified, manageable rush. Very Honda.
With unusual modular wheels and very light weight, handling was some of the best of the period, which makes the fact that these weren't available in the States more of a shame.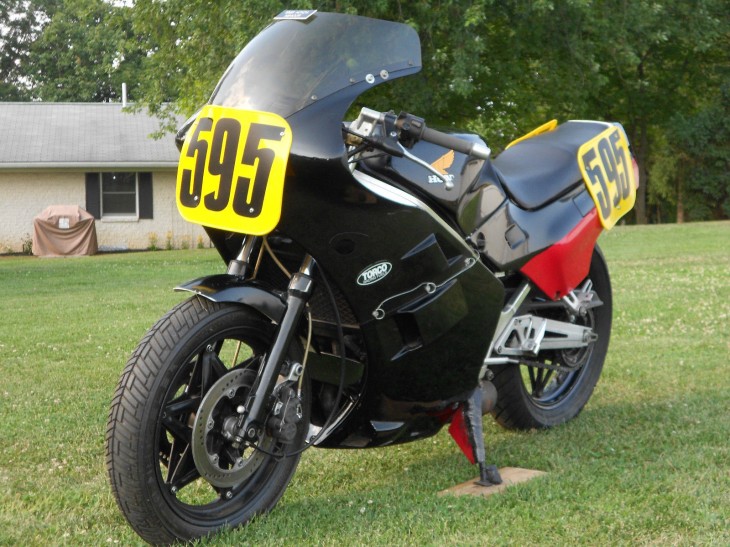 From the original eBay listing: 1985 NSR400R for Sale
Very rare 3 cylinder 2 stroke purchased from a private Honda collection in the Northeast got home put fresh gas in it and started right up. 13,392 original miles very nice condition sorry no title.
With the slightly dull, all-black fairings instead of customary Honda graphics or the traditional red/white/blue paint, and a bit of surface rust on the exhaust, this is clearly meant for one thing and one thing only: budget track-day thrashing. With workman like number-plates, safety wiring, and Dzuz fasteners for easy maintenance, it has all the features required and keeps costs down.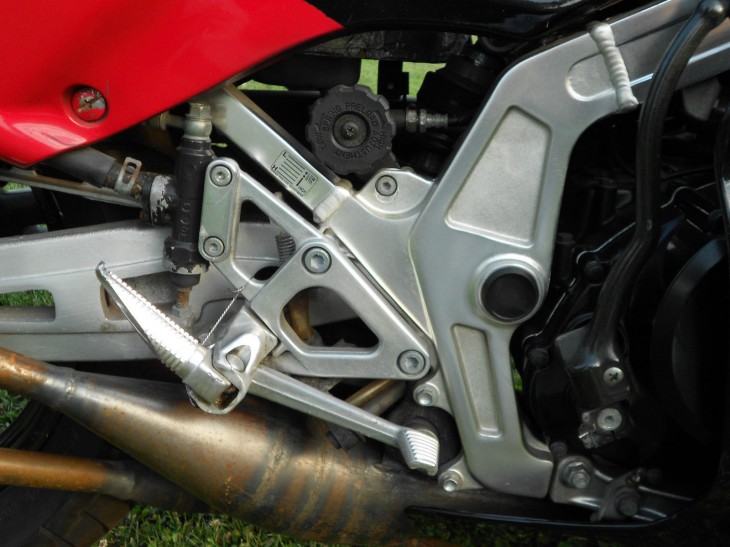 But that's a shame, since such a cool bike deserves at least a nice, ten-foot track bike paint job. At the very least, I'd get some aftermarket fairings painted up decently and ditch those stuck on numberplates for a solo-tailpiece and a bit of foam padding: if you can't title this thing for the road, you might as well go all-in!
Honestly, I'd love to pick something like this up. My main concern would be finding good tires for it!
-tad