10.4.2021: This bike has SOLD! Congratulations to buyer and seller! -dc
Francisco's Portuguese collection had two NS400R's, and the second is in the very collectible Rothmans race colors.  Totally stock with 14,609 miles, it's still in very show-worthy condition.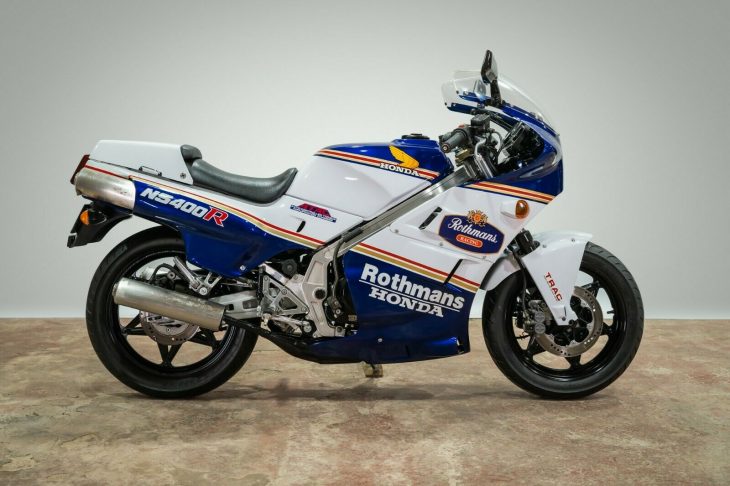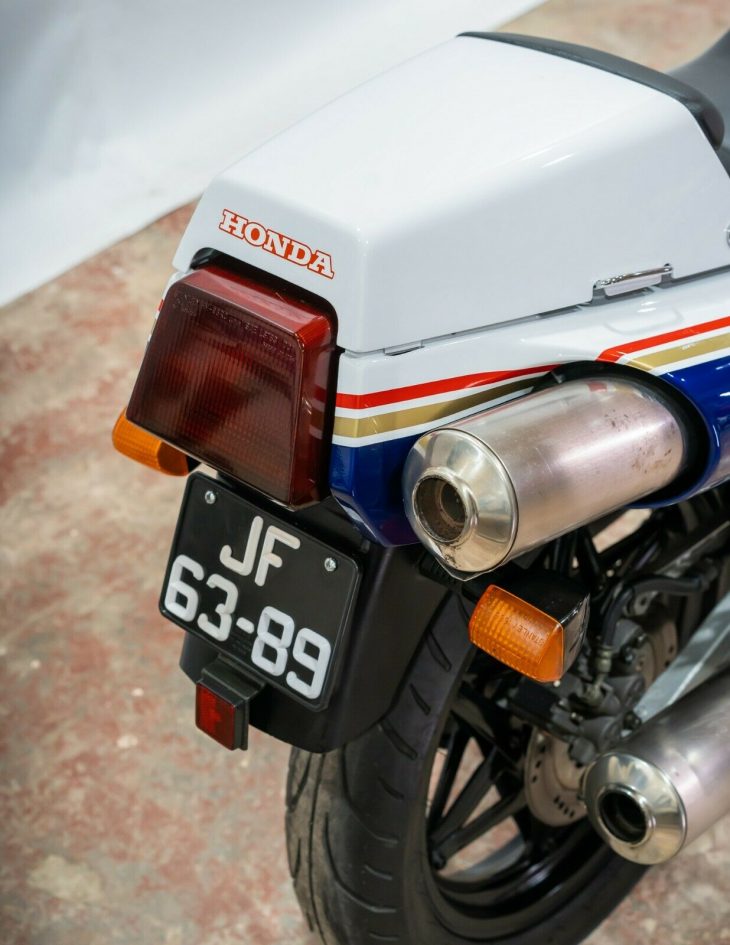 Honda built the NSR500 for the GP circuit, but realized even their best showroom customers were merely mortal road riders, and especially for the home market, wanted a bike that could be licensed and insured.  The NS400R had a lot in common with the two-stroke triple, like downdraft carburetors, alloy chassis, and separate ATAC exhaust systems for the single and paired cylinders.  The closely spaced six-speed was tall to start off, but allowed 125 mph in top.  The short wheelbase turned out to be comfortable for full sized riders, and has an incongruous pillion ( this example under cover ).  The Rothmans tribute livery leaves room for the rest of the sponsorship decals as seen on Wayne Gardner's GP machine.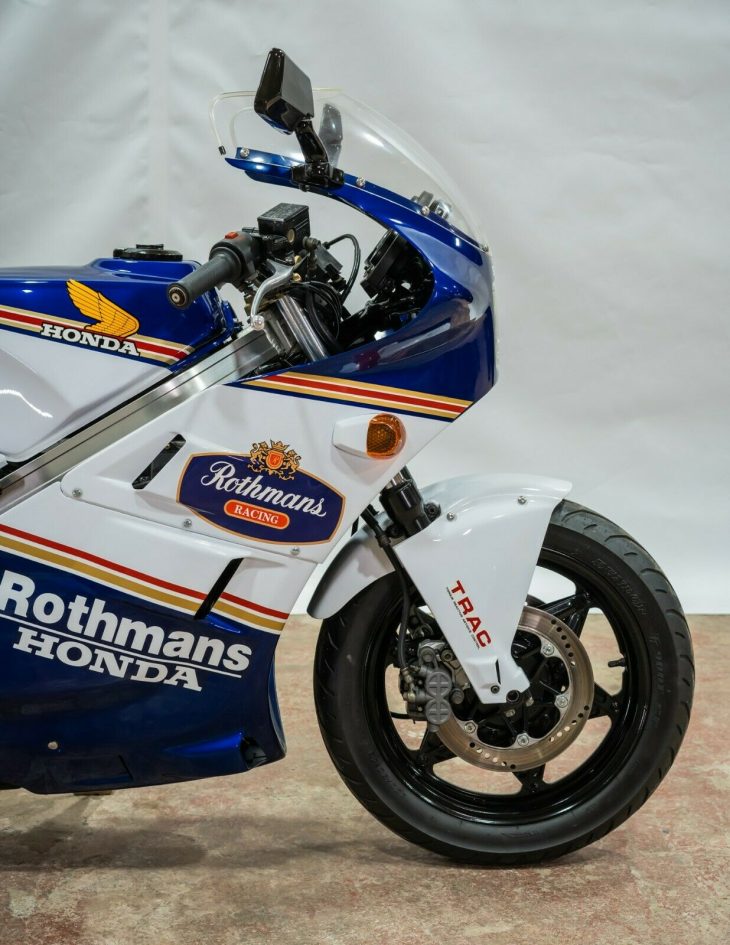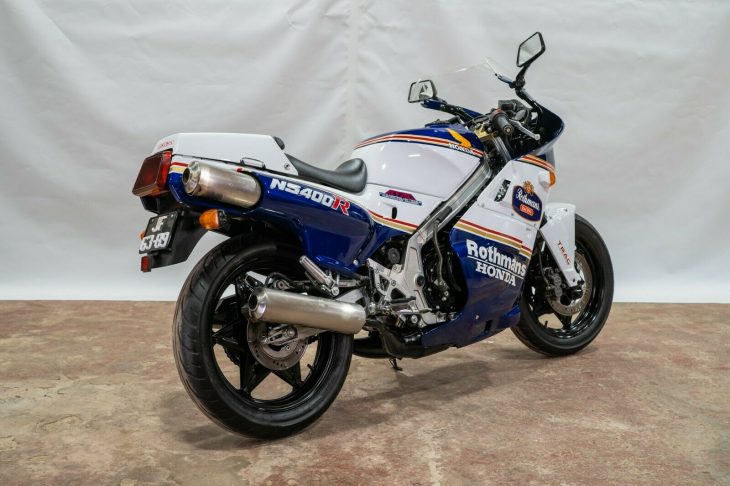 Representing a Lisbon collector, Francisco has shown several classic sportbikes to RSBFS readers,  all very collectible and showing quite clean and original.  The Rothmans finishes and metals are much better than the almost 10K miles and 35 years would have you believe.  He has this to say about the NS400R in the eBay auction –
Honda NS400R / NSR400 Rothmans very good condition.

Year 1986 with 23,511 km.

Nothing to do.

Portuguese Documents.

Works very good. 

Please feel free to ask me more pictures or videos.
Francisco represents the collector and asks
£10,500
for this classic superbike, about $13,565 today.
Reviews showed the NS400R to be capable of embarrassing bonafide superbikes in between straightaways, and sometimes most of the way down a short straight as well.  Similarly, this NS400R could be in a collection's sweet spot, but still be available for a mental health day. 
-donn