Update 11.15.2018: This bike has SOLD in less than a day! Congratulations to buyer and seller! -dc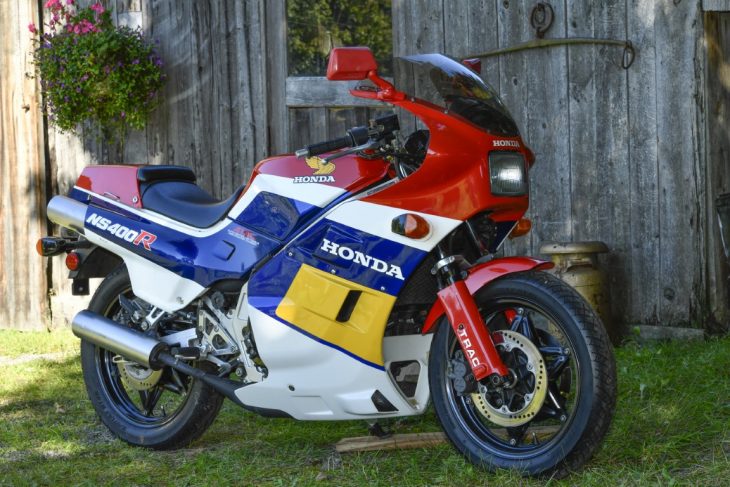 Honda considered themselves to be a four-stroke company and had to be dragged, kicking and screaming into the two-stroke GP era. After the abject failure, at least in terms of race results, of their oval-pistoned NR500, Honda finally relented and applied their usual tenacity and innovation to the two-stroke NS500, and that machine provided the inspiration to today's Featured Listing, the road-going Honda NS400R.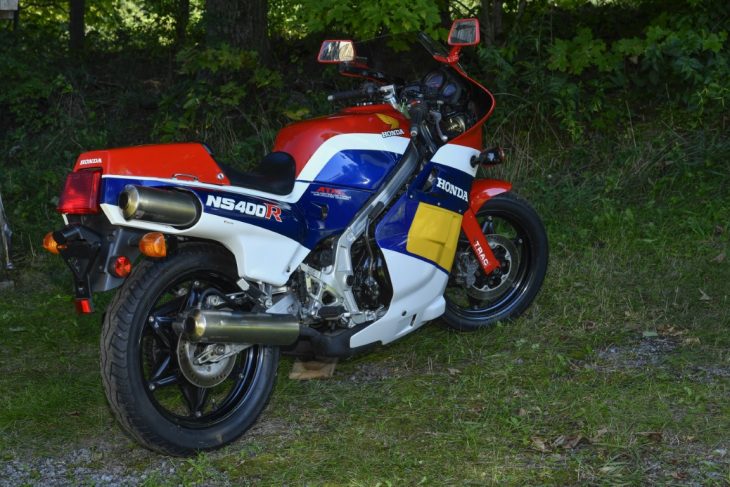 Seen here in Freddie Spencer-inspired colors, the NS400R obviously differed from its Grand Prix sibling in terms of displacement. Why just 387cc, instead of something closer to the racing version's 498cc? Well Japan had regulations that led to much higher costs for 500cc machines that made them impractical for the vast majority of riders so, instead of creating two different versions of their bike for domestic and overseas sales, they created just one well-conceived and thoroughly-developed version.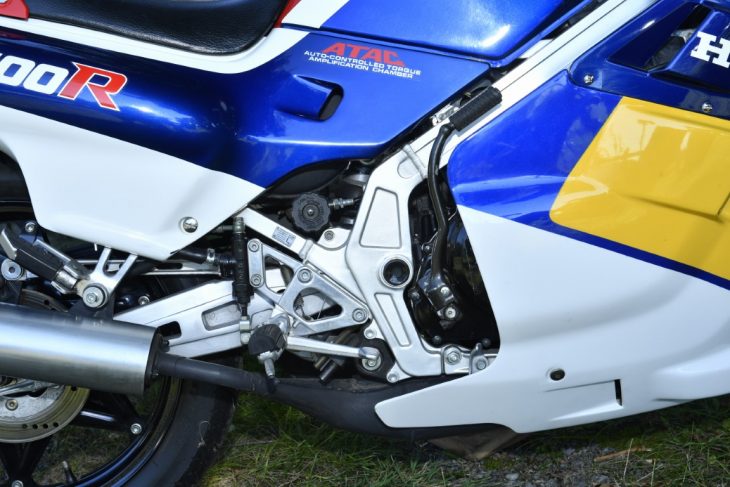 The NS400R and its racing inspiration both had liquid-cooled, two-stroke V3 engines, but the roadbike reversed the racebike's asymmetrical cylinder layout, with two of the three cylinders projecting to the front and a single pointed up towards the underside of the tank, and the package produced 72hp in a very civilized package.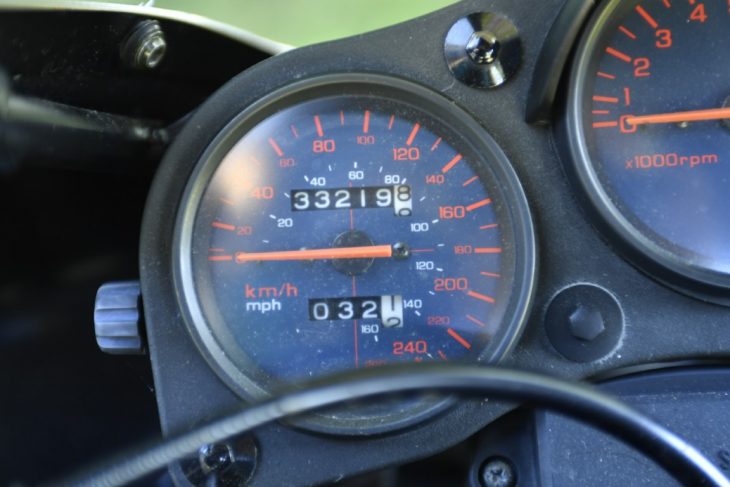 In addition to the unusual 90° V3 engine configuration, the NS400R used Honda's ATAC powervalve system and electronic ignition, a six-speed gearbox, TRAC anti-dive forks, a Pro-Link rear suspension, modular Comstar wheels, and radial tires, a relative novelty at the time. The entire package weighed in at around 400lbs wet and handling was considered to be the very best the era had to offer, although it's been unfairly overlooked for years.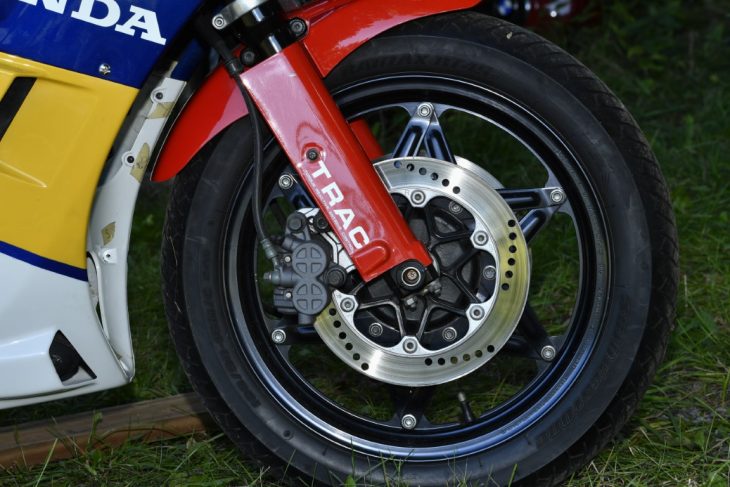 From the Seller: 1986 Honda NS400R for Sale
Northern Beauty

Selling a 1986 Honda NS400R with 33,219 km. (20,641 miles). The bike has Ontario ownership (title), and there are no liens against it. The bike is located about 30 miles east of Toronto, Ontario, Canada. It was originally purchased at Esquire Honda in Sault Ste. Marie, Ontario in April, 1987. The current owner purchased the bike from the second owner in 2007 in Thunder Bay, Ontario. In its history it has received new tires, steering head bearings, new steering head damper and one fork stabilizer.

The bike experienced a driveway tip over about three years ago, which caused a scrape to the left side fairing lower. It was professionally re-painted to match the original, and is not detectable. Only a small scuff mark appears on the left side lower cowl. There is a small dent on the right side exhaust canister, as shown in the photos. There is a scuff mark on the kick stand, which has the painted fairing attached, and the mirrors, while original, have faded in colour. There are several tiny stress cracks around the windshield fasteners and on the seat cowl fasteners, but they are very small, and not noticeable unless you're looking very closely. Other than the aforementioned blemishes the bike is in excellent condition, and only needs a new owner.

It starts eagerly, and I'd be happy to send a startup video to show its running ability.

The owner can assist with shipping and, for a fee the bike can be taken to the U.S. border crossing at Niagara Falls/Buffalo (90 miles) or the Ivy Lea crossing in upstate New York (120 miles).

$5500. USD
Honda's decision to go with a 400cc model may have cost them sales at first: the NS400R made less power than the competing RG and RZ, but it weighed significantly less as well, so performance was roughly similar. But being a 400, there was a perceived lack of credibility and, for a while, prices on the used market reflected that, although values of the NS400R have been rising quickly over the past few years. But not this one: the seller is asking just $5,500USD, although it is in Canada. If you've been looking for a clean example but have been put off by the asking price for recent offerings, rent, borrow, or steal a van, make sure your passport is up to date, and hit the road. Because you won't find another example at anywhere near this price.
-tad