For Sale: 1980 Honda CBX with sport option
Update 3.9.2011: Sold!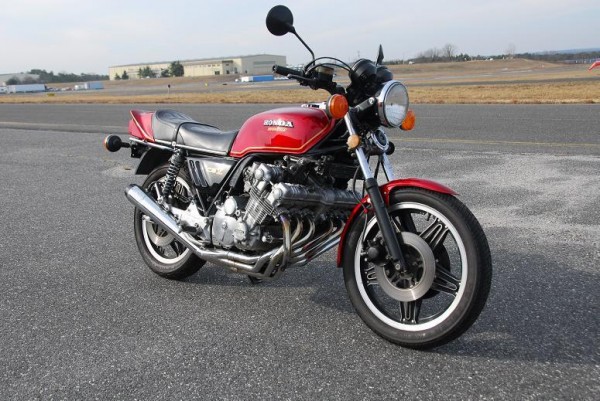 When it comes to presence, nothing says it like a Honda CBX. Designed by Honda engineers to flex a little corporate muscle, this 1047cc, six cylinder, 24-valve air cooled rocket remains one of the most coveted bikes of the 1980s. When it comes to the "naked bike" genre – where the motor is everything – there is nothing like a CBX.
One of the upgrades on this bike is the slick DG exhaust. I can't imagine what a 6-into-1 pipe sounds like, but it sure looks incredible. I also love the fact that the seller has taken these photos on an airport tarmac, which seems very fitting for this particular machine!
From the seller:
1980 Honda CBX supersport in nice condition

6 cylinder, 1047 cc, 24 valve engine.

Rare Sport option with lower handlebars

Bodywork is beautiful, as you can see. The tank, fenders & side cover were recently repainted by Tim's CBX.

DG 6 into 1 exhaust

Everything works. The bike runs great and sounds amazing!

The engine cases are showing their age, they could probably use to be media blasted to bring them up to the standard of the rest of the bike.
Besides the DG exhaust, this bike features the sport package handlebars, and fresh paint on the tank and fenders. The mileage is quite reasonable for the year, and this owner appears to have taken good care of the bike. The collectability of this model is definitely on the rise, and we have seen prices hold firm over the past few years despite the economy.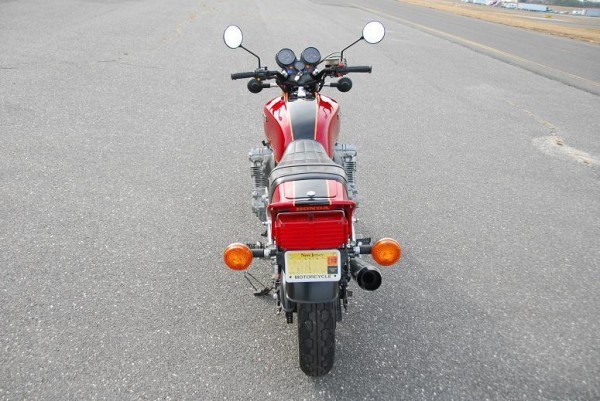 This auction is on right now, and if you want to be the person sitting in the seat above when the auction is over, then this is the part you've been waiting for. The opening bid for this beauty is currently at $1.00. (!) There is a reserve on the bike, and a BIN option of $8,500. To get the details and kick the tires, and jump over to the auction. Good luck, RSBFS readers!
MI