Sometimes overshadowed by the GSX-R750 and a bit of an late arrival to the endurance-racer party in the late 1980's, the Kawasaki ZXR-750 sold well, but few are around today, especially in such beautiful condition. The styling is very handsome, although it obviously helps if you're a fan of Kawi's lurid green paint…
Powered by a 749cc inline four that made a modest 105hp, the ZXR was still good for a top speed of over 150mph. Unlike Honda, Kawasaki didn't build homologation specials like the RC30 for WSB racing, although serious hop-up kits were available to turn the ZXR into a fire-breather for track use: these motors can be easily tuned to much higher outputs, although naturally with a corresponding loss of reliability.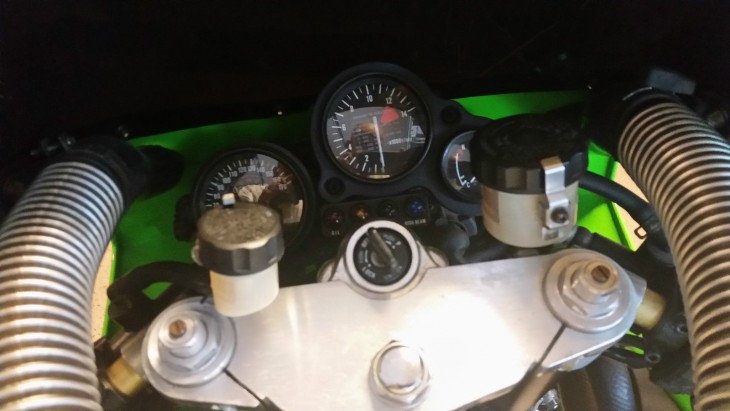 Both the ZXR-750 and the later ZX-7R were famous for their mid-corner stability and front-end feel. You sit in the bike, rather than on top like you would on a Ducati 916, and the tank is fairly long, with those air tubes to pressurize the airbox do intrude a bit, so long arms do help a bit.
Brakes were decent when new, although they will obviously benefit from modern pads and braided lines: this one looks like it still has the original rubber bits, although it's hard to tell from the pictures.
From the original eBay listing: 1989 Kawasaki ZXR-750 H1 with 2,500 miles for Sale
1989 Kawasaki ZX7 H1 with less than 2500 miles on it now, since it was new… Bike speaks for itself. Runs and handles like a new bike should. I still ride it occasionally so mileage will change slightly.

Turn key gas-n-go. Has been serviced and is ready to ride. Needs nothing to be enjoyed.

If you're looking for perfection go buy a NEW one! This bike is 26 years old and it looks and runs fantastic for its age. The black paint on the frame (by previous owner) is removable but doesn't bother me so I haven't finished removing it. I only did the one side since I have had it.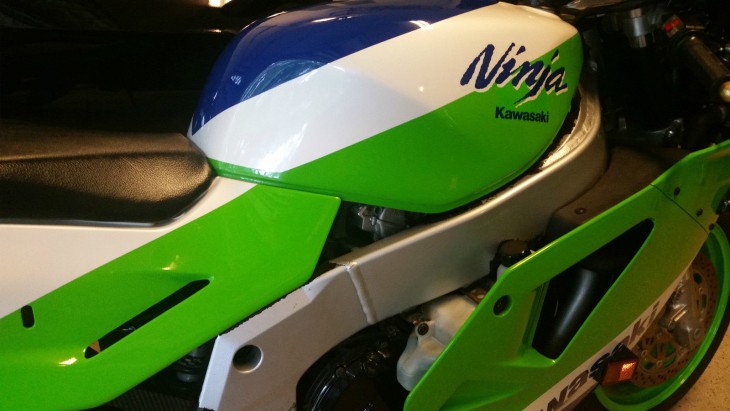 While the Yoshimura pipe is probably more appropriate for a period Suzuki, it still looks cool and gives the bike a very throaty growl and an evil, metallic intake rasp, as you can see from the video. The black-painted frame on the one side is a bit odd, but it sounds like that should be easy to fix before spring is in full swing. The headlights also look like they might not be completely stock, although additional visibility is always welcome and easily changed, if you prefer dim, older-style originality…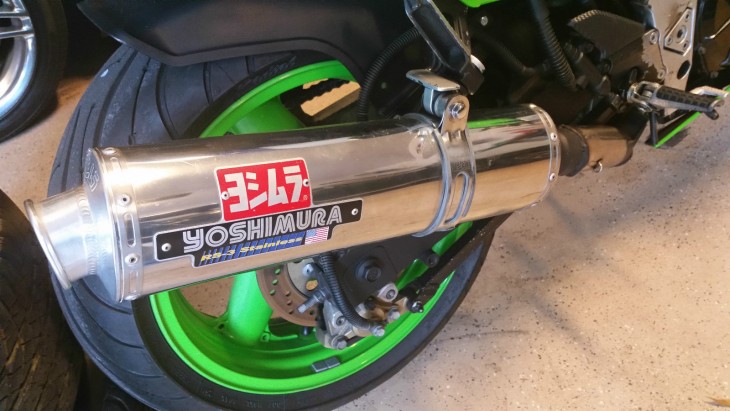 Although at under $5,000 the reserve has not been met, with under 2,500 original miles, this might be a good opportunity for fans of Team Green to pick up a very nice example for a reasonable price.
-tad