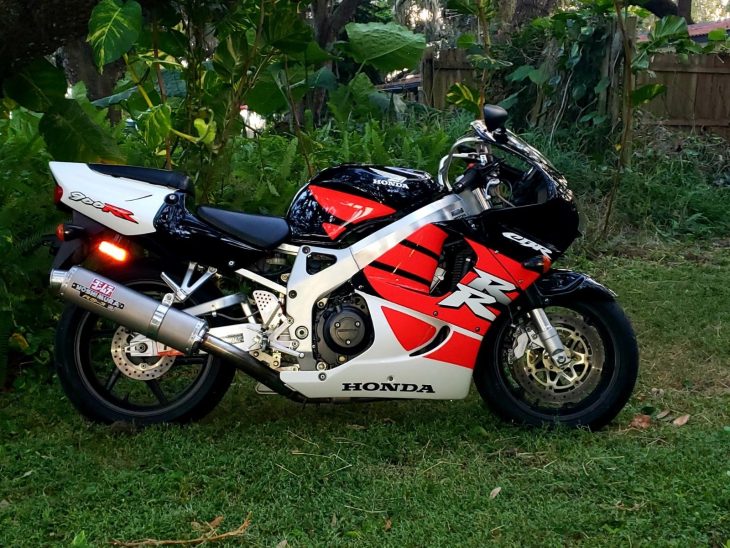 In the year 2000, Honda improved the CBR900RR, by then an aging living legend, to keep up with literbikes from the competition. The Yamaha had swept past Honda with the R1, and it was time for the CBR's next evolution. But this 1999 Honda CBR900RR represents the last and most up-to-date version of the original CBR900RR, which lit path for late-century Japanese sportbikes.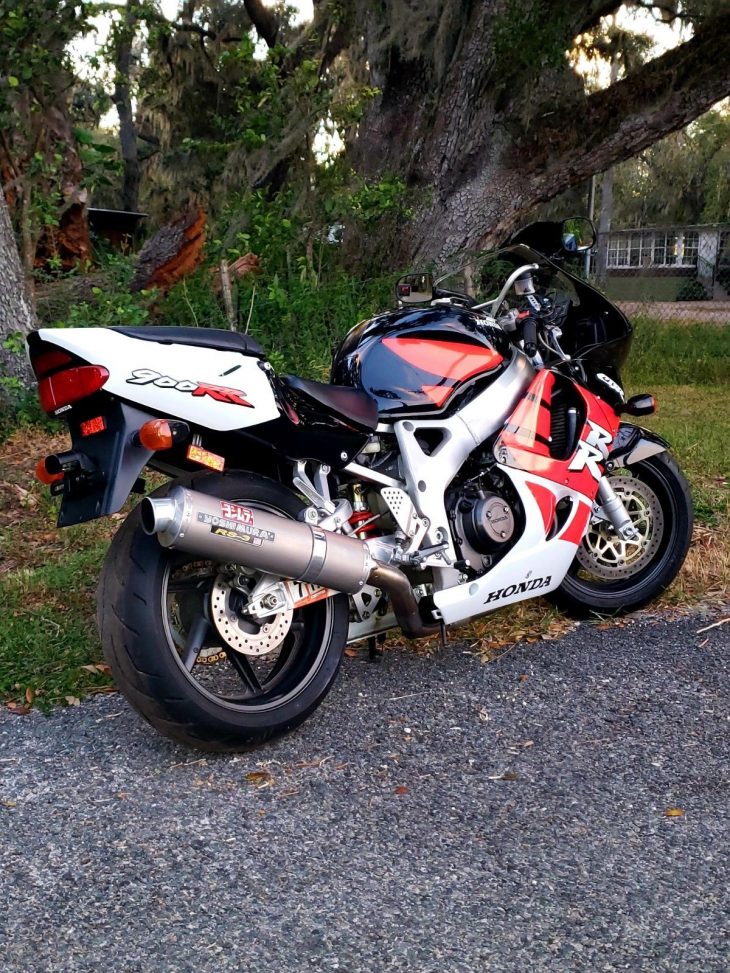 By 1999, Honda had bored the engine out to 919cc, and re-thought the suspension, chassis and riding position to be slightly more relaxed than the cramped early bikes. Not only was the engine bigger, but it was blessed with lightened internals and Honda took measures to reduce friction in the rotating assembly. The bike clung to right-side-up forks and the funny 16-inch front wheel that helped make it a renowned handler.
This 1999 Honda CBR900RR appears to be in really good shape, save a couple marks on the chassis and some very light surface rust and dirt. It has a fair-enough 14,000 miles and wears stainless steel brake lines and a Yoshimura exhaust. The seller doesn't say whether the stock set up is available, but then again, the ad is thin on the ground with detail.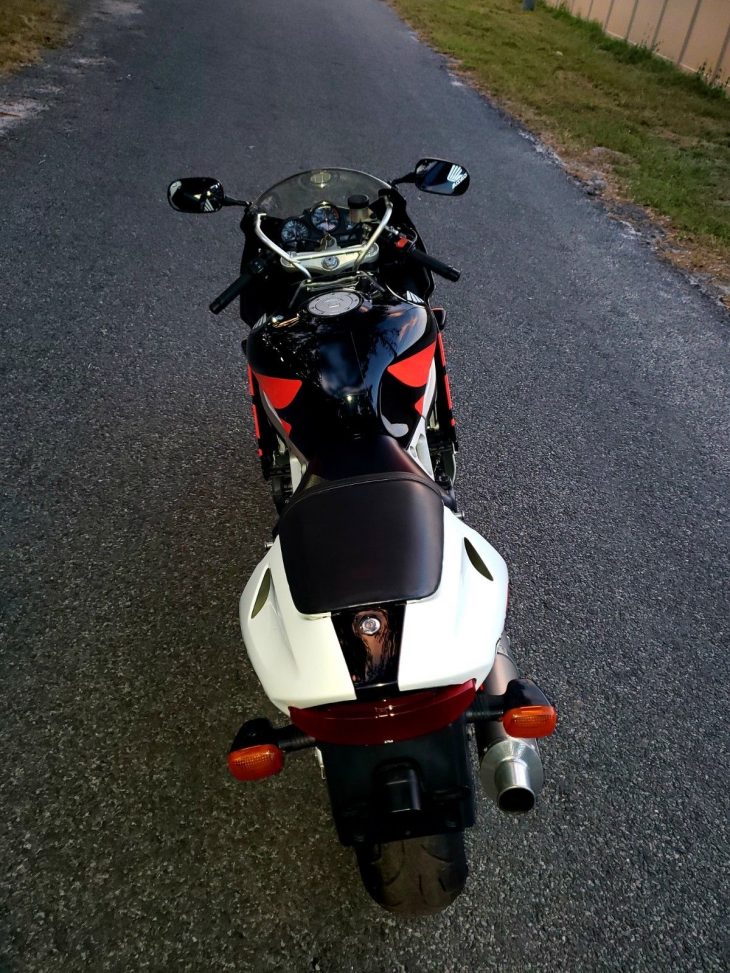 From the eBay listing:
Ok…this is as clean as they come, all serviced including valves…runs beautiful…all stock but braided steel lines for braking, tires, and Yoshimura bolt on exhaust wich souds beautiful…not loud, at all, yet it has 2 inch baffle…well made.Has 14k miles and I am not using it so mileage will not go up , titled in my name…please note pics DO NOT serve this bike well it looks better in person.

This bike is as clean as can be…what a survivor…all serviced and all stock VIN and warning stickers even the very tiny fuel on and off …are intact….needs a good home…more info call 407-791-3584
If bike is paid for I could possibly deliver in the surrounding states for additional fee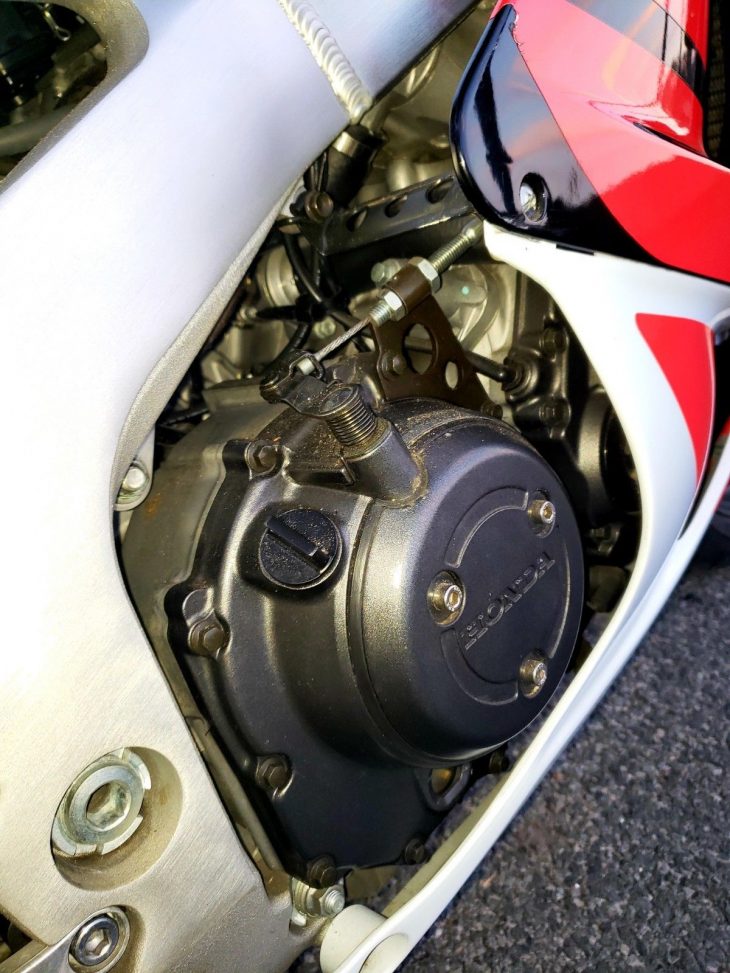 The buy-it-now of $7,500 is a little optimistic for a bike that was built in its millions, though very clean examples that haven't been crashed, stretched, had their wheels chromed or otherwise been stepped on are getting harder to find.