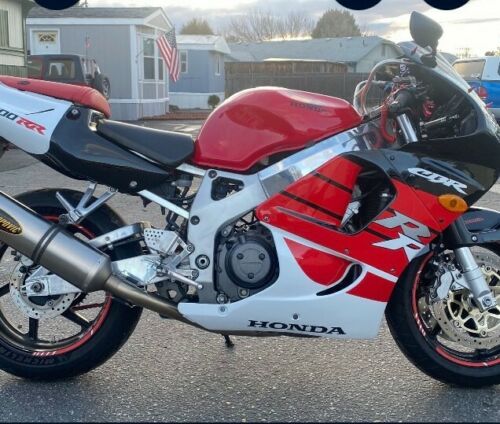 In 1992 Honda lit the world on fire with the introduction of the FireBlade. The original project was headed up by legendary designer/engineer Tadao Baba, with the design goal of reducing or removing every ounce of weight possible while also ramping up horsepower. The 900RR was to the current sport bike world what the original Suzuki GSX-R750 was during the previous decade. It redefined what a sport bike should be, sharpening all of the inputs and edges until what existed was practically a new category: the lightweight superbike. It helps to think of the FireBlade design as a scaled up 750, rather than a liter bike on a diet. Imagine adding 4 pounds and nearly 30 ponies to a CBR600F2 and you have the general idea.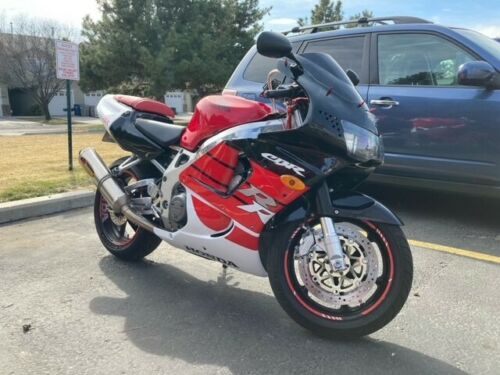 From the seller:
This 98 Honda CBR900RR is in excellent condition with no signs of damage. The bike has 29K miles on it and runs great. Very strong and crazy fast! Just installed a brand new racing clutch and battery last week. Also did an oil change. The tires are both brand new. Aftermarket red C&C levers, red CBR engraved foot pegs, red chain. This bike has been very well kept. Please contact me with any questions and/or offers. Thank you!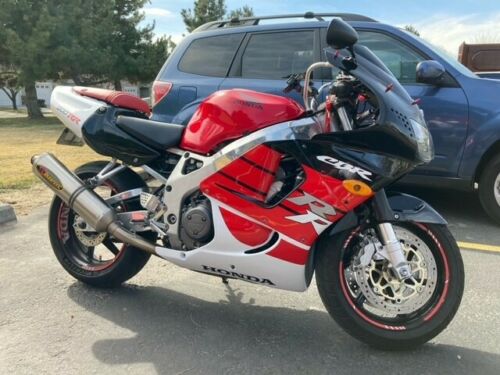 Honda evolved the FireBlade continually during the next decade, upping the displacement and power while adhering to the hyper-light-superbike idea. Based on the year of manufacture, today's example appears to be a 4th gen RR, making it a 919cc model (Honda continue to punch out the power plant, first to 929cc then to 954cc before debuting the 1000RR in 2000). There are not too many pictures of this bike, but the few that are posted show a clean, used bike. Legendary Honda build quality applies here, and the nearly 30k of mileage should not be a huge concern if scheduled maintenance was performed. The FireBlade was never on the collector list quite like more exclusive homologation machines, but today these are fantastic motorcycles that retain a bit of mystique. It is likely that values will appreciate in time, especially for the first-gen bikes. Check out all of the details here (such as they are) and Good Luck!!
MI