Toward the end of the Baby 'Blade's development, Honda brought out a asymmetrical alloy swingarm which identifies this CBR400RR as a 1990 or later example.  Thoroughly renovated by its owner, it's waiting out the weather in the living room and still priced such that a shipping container beckons.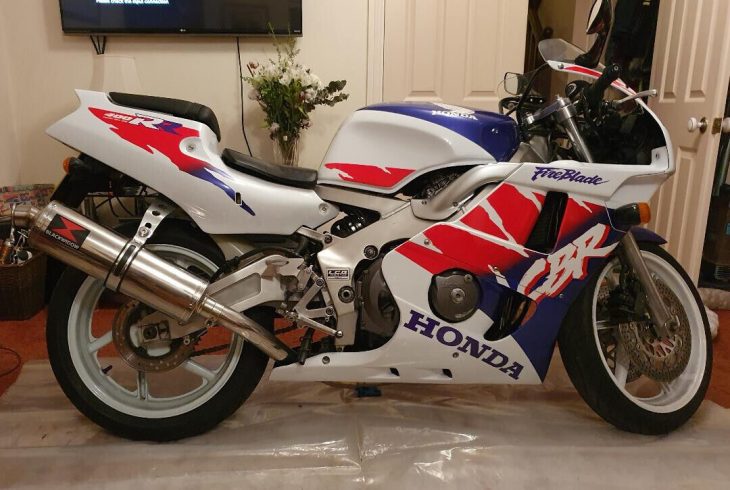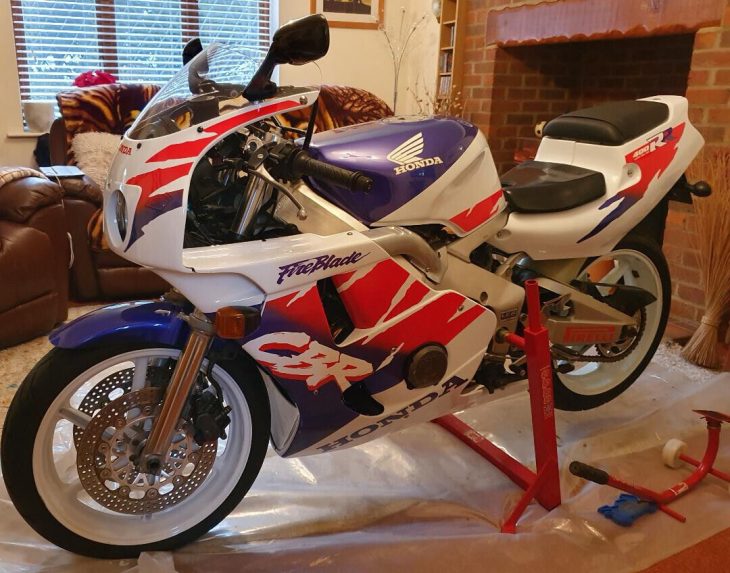 Mostly intended for the home market, the littler CBR continues to be a popular gray market import.  Similarities with the flagship are many, with the twin alloy frame spars, twin headlights, 17-inch wheels, and of course lookalike livery.  Because of the lofty rpm's needed to generate its 59 hp, the 400 uses gear driven cams, giving it a unique audio signature.  Dampers are on the budget end of the scale, but right-sized for the light weight, and dual front disks might have been a little more marketing than engineering.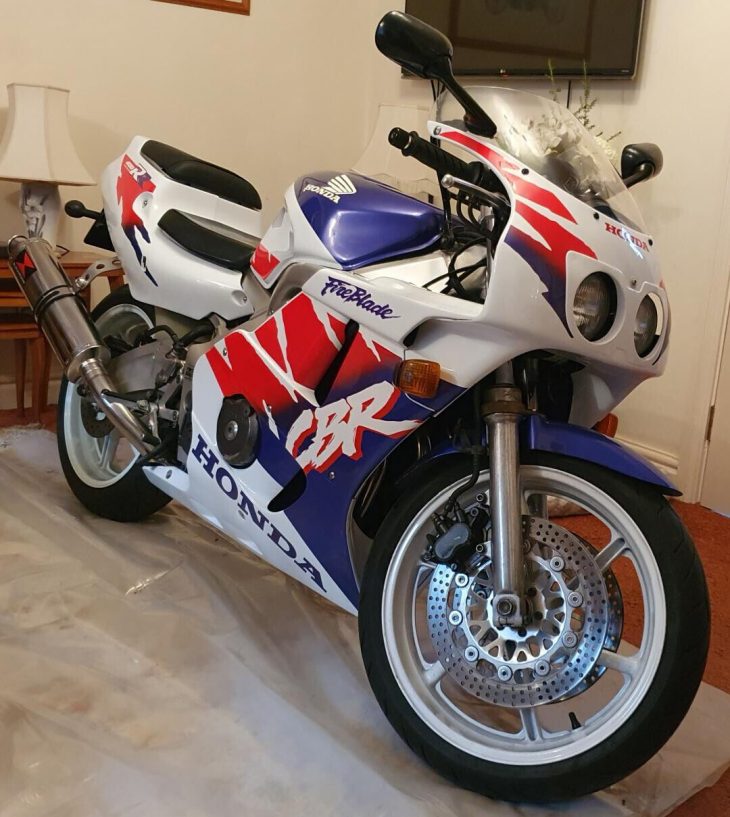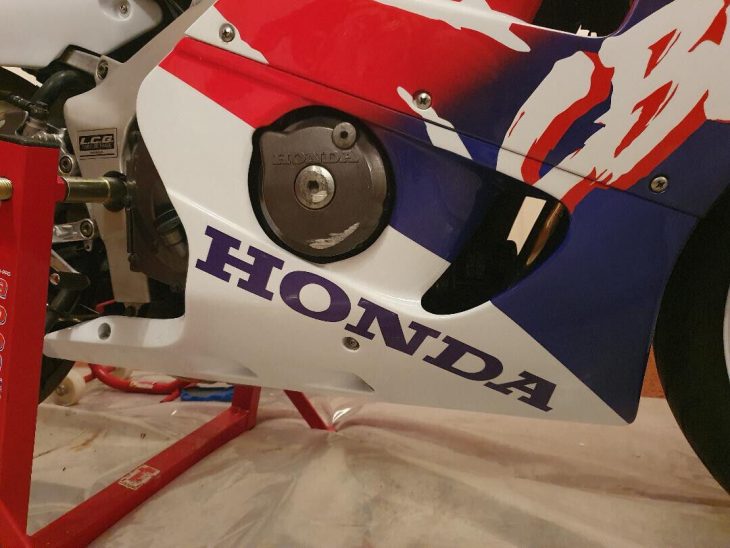 Peculiar that this owner doesn't state the year anywhere in the auction, but it looks great with many new parts and a nice rendition of the torn paper paint.  Even if the odometer has quit, km's are probably close and at 8,099 quite low.  A long list of refurbishments in the eBay auction –
Since purchasing it in 2015 I have only done around 500 miles and spent a fortune on it.


I spent the first 12 to 24 months working on it with professional help.


It is/was always stored in a dry, dehumidified garage and only ever ridden by me in sunshine.


05-01-23 Just had 4 new plugs, 4 new carb seals, New brake fluid, MOT.


03-08-2019 New Coolant


05-07-2018 Carb clean and new jets.


14-02-2018 Front Fork Rebuild, Fork seals and fork oil, rear brake service and fluid.


08-06-2016 New Fairing Parts, New Ignition Switch, New Screen, New Hagon Rear Shock, New Chain & Sprockets, New Pirelli Diablo Rosso 11 Tyres, New Brake Pads Front & Rear,New Complete Stainless Steel Exhaust System & Black Widow Silencer(sounds awesome), New Fuel Pump, New Grips, New Handle Bars, New Mirrors, Pillion Seat Re Upholster,Speedo Converter kph to mph (works a treat, mph matches what it says on the clock, so much easier than trying to work it out or putting stickers on the clock), New Rectifier, Complete Motorcycle Re Spray By Dream Machine

Sounds fantastic and gets admiring looks wherever it goes.


There is a slight scrape to one engine casing (please see pic), but it never really bothered me so I never sorted it.

Also the odometer does not seem to be working but the trip does so again I never really bothered getting it sorted.
Yearly updates seem to have slowed to a crawl with the gull arm, and stopped in 1994, though some sources say the model was sold until the year 2000.  Even the full-size FireBlade was a shoehorn fit, and the 400 has a second seat which should leave room for a size M rider.  Even accounting for shipping and importation this CBR looks like a winner.
-donn