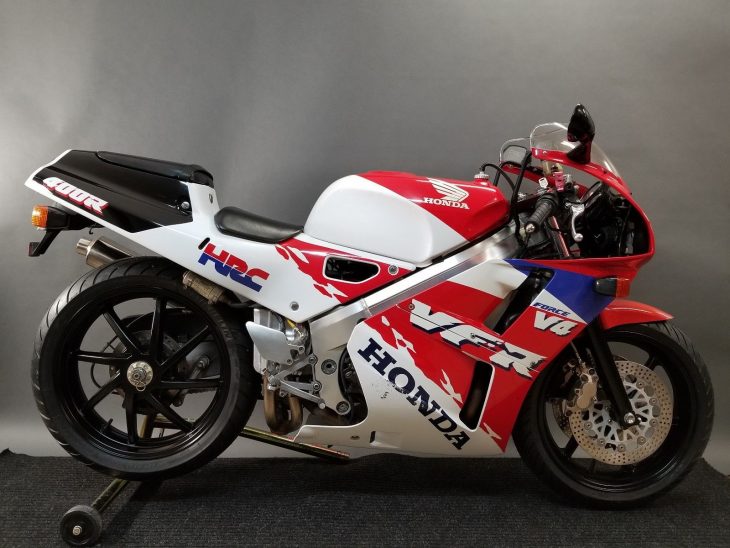 Prices of the RC30 have gone through the roof, and enthusiasts who want a taste of Honda's homologation specials have been forced to go elsewhere. Luckily, the less-desirable, less cubically-endowed, and equally exotic VFR400R NC30 manages to provide many of the qualities of its larger sibling at a greatly reduced cost. At a glance, it's pretty hard to tell the RC30 and the NC30 apart anyway, as both feature very similar styling with those distinctive twin round headlamps and the distinctive Pro-Arm single-sided swingarm. It's just as tasty under the skin, as both the 750cc RC30 and the 400cc NC30 are powered by V4s with gear-driven cams and 360° "big bang" crankshafts that gave the bikes a distinctive noise and a wide, accessible powerband that made them easy to fully exploit on road or track.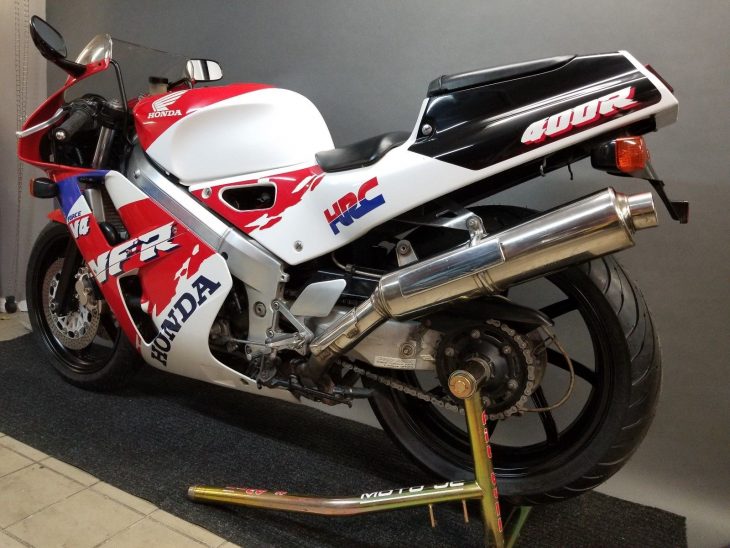 The NC30 had impressive handling to match it's bigger-engined brother, and although power was down compared to the RC30, so was weight: the NC30 clocked in at a claimed 313lbs dry versus 400lbs, and the little 400cc machine had a top speed of 130mph, a pretty impressive achievement. Sure, the NC30 only makes 59hp, but handling is the name of the game here, and revving the nuts off a bike to make good progress on a fast road is much more fun than loafing with the throttle barely cracked for fear of catapulting yourself into the weeds riding a 200hp liter bike.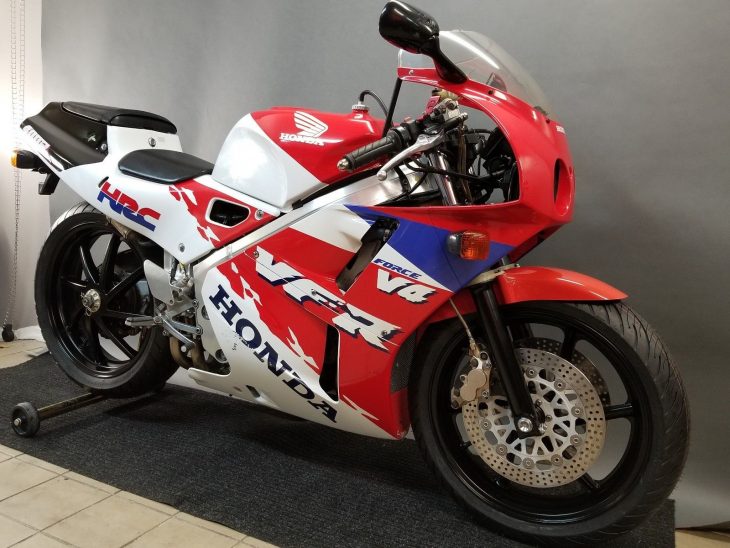 Prices for the smaller V4 machine have increased significantly over the past few years, but examples like this very clean Honda VFR400R show that good deals are still available for the cost of a used R6. Keep in mind that these are all grey market imports here in the US: some have sneaked in from Canada, and more have been brought over from Japan in recent years. But a valid title, especially from a state with more stringent requirements like New Jersey as is the case here, adds plenty of value for anyone who actually wants to ride their little homologation specials on the road.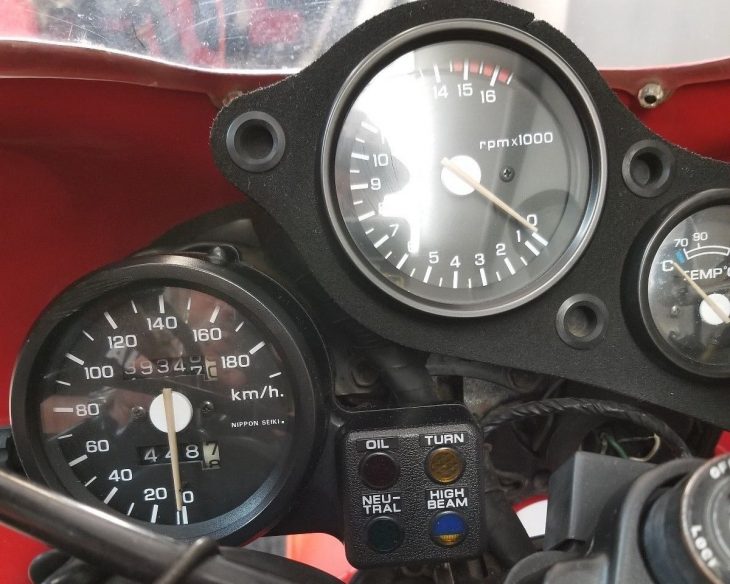 From the original eBay listing: 1992 Honda VFR400R for Sale
1992 Honda VFR 400 NC30 with 24449 miles. It will come with a clean New Jersey State title. Full maintenance service was performed including carb rebuild, new fork seals, new ngk ER9EH spark plugs, Motul Motocool coolant, motul brake fluid, Motul 300V oil, hiflo filter and new set of Michelin PRD3 tires. I also had the wheels and fork legs powder coated. Bike does have some minor scuffs all over from years of service. Fairings are all OEM but does have some scratches and fading on front fender. This bike is solid and ready to go! Please refer to the High Resolution pics attached.   
Bidding is slow so far, and up to just over $2,000, with a Buy It Now price of $7,800 that still seems like a relative bargain. That funky 18″ rear hoop might make things a bit more difficult when the time comes to fit new tires. Fortunately, an increase in the popularity of classic racing means there have been more options recently, since a number of the late 1980s two-strokes share the 17″ front and 18″ rear combination seen here. Aside from a few scuffs and scrapes, this appears to be in very nice condition, the the seller is obviously an enthusiast.
-tad