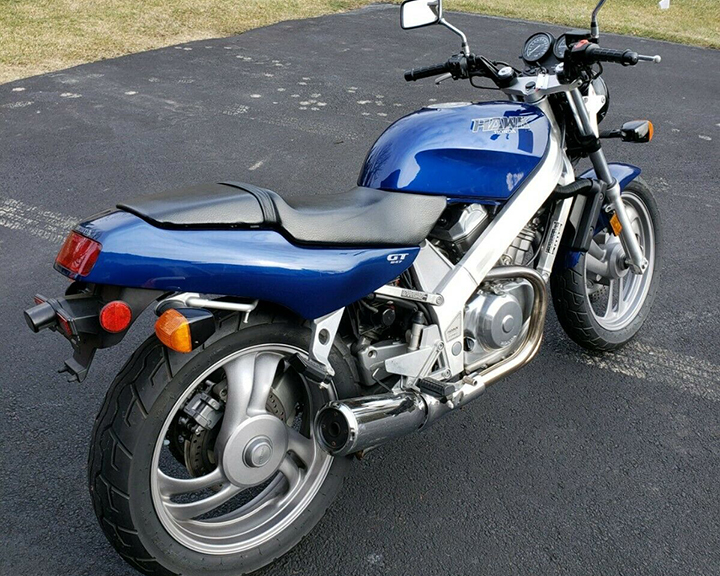 Styled like a Japanese Ducati Monster, Honda's Hawk GT actually beat that bike to market by several years. It may have lacked a bit of sex appeal, but offered incredible versatility, reliability, and even some steering lock… The Hawk could scratch, commute, do some light-duty touring and, with a bit of work, made a great basis for a race bike. They've been extremely affordable for a while now, since they never really found an audience here in the US and are a bit too practical to be considered sexy, but fans love them, and low mileage examples like this one are pretty hard to find.
It was built around a simple, reliable 647cc 52° v-twin engine with liquid-cooling and three valves per cylinder. It was so reliable, in fact, it would go on to power thousands and thousands of Honda's shaft-drive Revere and Deauville touring bikes. Hardly the most inspiring legacy, but it could push the little Hawk GT, also known as the NT650 in some markets and the Bros 650 in Japan, to a top speed of 107mph.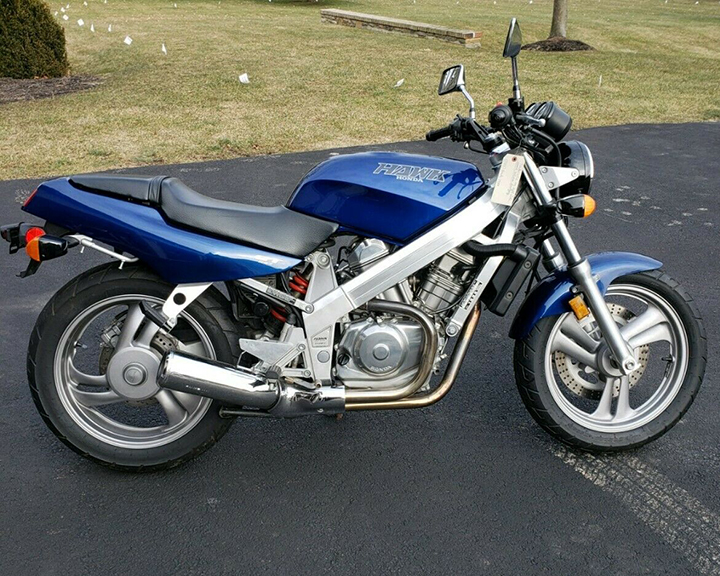 But the Hawk GT, aka NT650 aka Bros 650 had another designation: the RC31 and Honda's competition legacy is visible if you look. Out back is the bike's party piece, a Elf-Racing Pro-Arm single-sided swingarm. The front end had just one disc brake, but the bike's relatively light 393lb dry weight meant stopping was adequate outside a race track, and a CBR600 front end with adjustable forks and an extra front disc and caliper is a popular swap.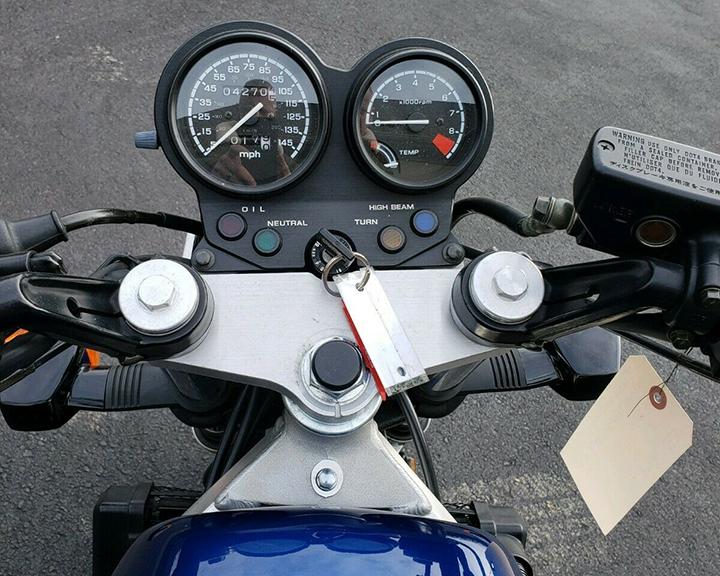 From the original eBay listing: 1988 Honda Hawk GT for Sale
1988 Honda Hawk 650 Low miles in mint condition. The Honda Hawk is the perfect choice for a low cost, fun good looking and reliable motorcycle. Single sided swing arm like its more expensive brother (RC30) and an excellent reliable power plant that is sure to give you more than ample power for every day use. You will be hard pressed to find a cleaner example of a bike that is 30 plus years old. Please feel free to call with any questions or for more information on this great machine.  Call  215 630 5952
It's unfortunate the seller doesn't include more pictures, but they are at least of high quality. There's plenty of time left on the auction, with no bids yet at the $3,500 starting bid. These can typically be had for that number or less, although condition and the mere 4,000 miles mean this might still get snapped up by Honda collectors, since that's still peanuts to pay for such a fun, reliable bike.
-tad