Warning!
This post is in our archives. Links in this post have been updated to point to similar bikes available to bid on eBay.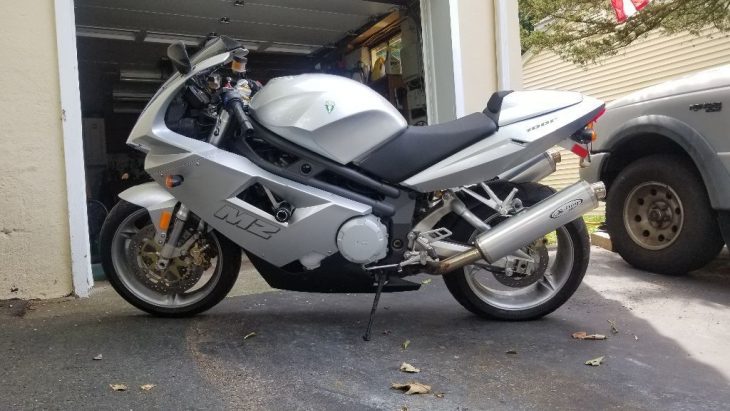 Clean, low-mileage examples of the MZ 1000S pop up for sale from time to time and, since most were silver, I always have to dig back through our archives to see if it's one we've featured recently. Also, I get the feeling they're hard to shift and the same listings seem to pop up again and again for sale, which is a shame considering how competent a motorcycle it is.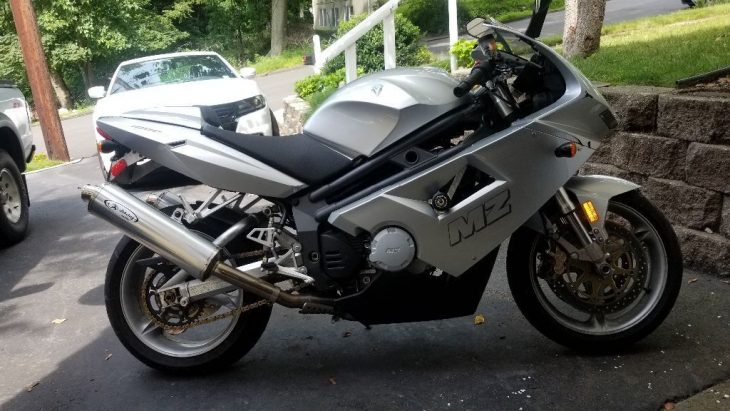 After a moderately successful attempt at a comeback in the 90s with a range of practical, accessibly sporty motorcycles based around Yamaha's five-valve 660 single, MZ decided that, if you're going to go low-volume, you should probably go upmarket. The striking MZ 1000S was the result, but the only exotic vibes were the ones produced by the unusually large parallel-twin engine, and performance wasn't really backed up by the bike's angular looks. Neither the 1000S nor its half-faired stablemate the 1000SF "Streetfighter" sold very well.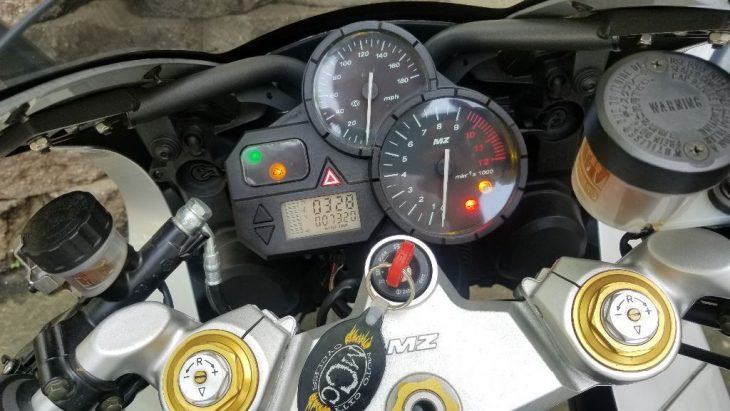 For an exotic sportbike, the 999cc parallel-twin that powers the 1000S is an odd choice, as is the relatively pointless cassette-style gearbox. The chief benefit of a cassette gearbox is quick gearset changes to suit different tracks, and I really don't think many people were racing these… Although maybe MZ figured it'd be easy to service higher-mileage examples? Considering the bike's more practical mission, that does make sense.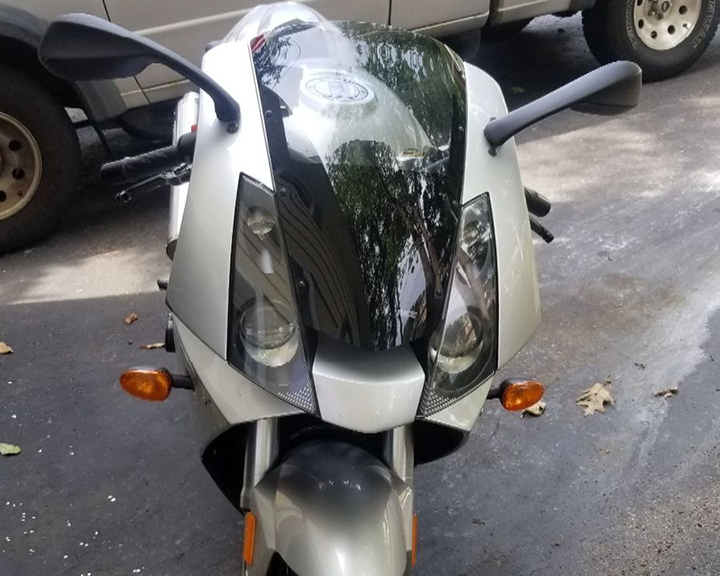 It's almost like MZ was undone by their pragmatic roots: the parallel-twin engine was easy to package and offered up the chunky midrange required for a good road bike, and the 1000S was very comfortable for such an otherwise sporty machine. But people buying exotic sportbikes are generally looking for an experience, not a practical form of transportation. Especially here in the US, they usually have several other bikes for that job, and there's no real glamour or cachet surrounding the MZ name, either. Unless you're a big fan of classic motorcycle racing.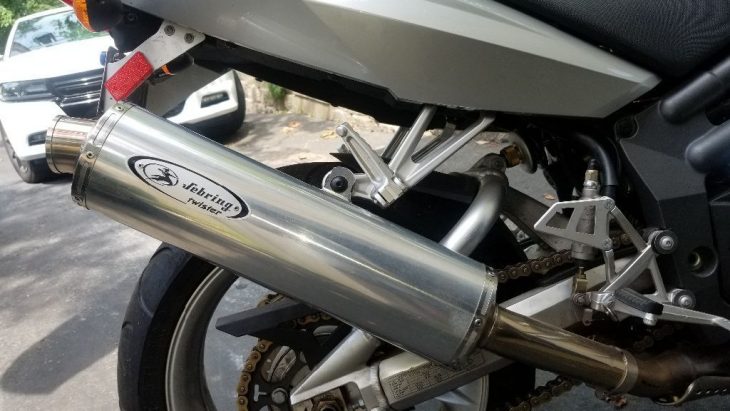 From the original eBay listing: 2005 MZ 1000S for Sale
I am the original owner of this 2004/2005 MZ1000s. It has 7,320 miles on it. It comes with the owners manual, warranty book, most of the on-board tool kit, Sebring exhaust, lever upgrades, passenger seat eliminator (AKA hocker), Mototeknic frame sliders, power commander, O2 eliminator, Vortex stand. It comes with the original parts and an additional front fairing.

Starts right up!

Truly an awesome bike I will miss forever. Cervical radiculopathy has kept me from riding. It's time to part with it.

I purchased all the parts in Germany on a NATO training mission. I found the receipt. That's $1200+ in additional parts. Any questions please ask.
I love me some brutally uncomfortable sportbikes, even with my aging joints. You have to suffer for art, after all… But if you can have your cake and eat it too, why not? I do understand why the 1000S wasn't a big success. Or any success really: production was discontinued after just three years. But although they were considered to be too pricey when new, they seem to be pretty good used value. Although this one might be a bit too pricey, with no takers yet at the $6,800 Starting Bid. Still, the 1000S has distinctive looks, good performance, and even solid reliability: put concerns about servicing the bike aside, since parts supposedly aren't difficult to source and the bike is easy to work on, even for mechanics not particularly familiar with the brand.
-tad