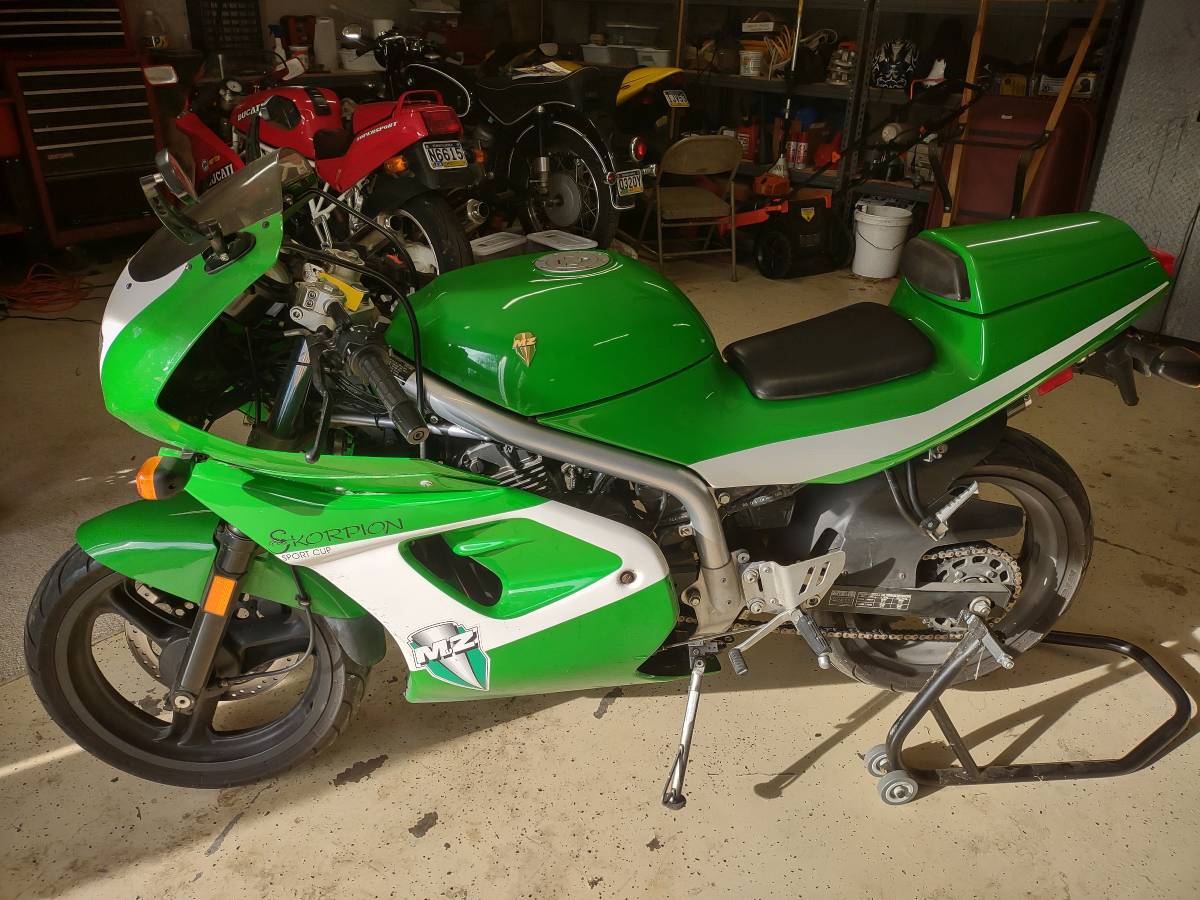 Location: Downingtown, PA
Make: MZ
Model: Skorpion 660
Mileage: 7296
Price: $2,700
From the seller:
Very rare model with low miles. Tuned up at the Service Pavilion in May.The only reason I am selling is I am building a flattracker and wife says I have to sell some stuff.Bike runs fantastic, do some research on it to get the history of this little beauty. These rarely come up for sale and the full faired version is even rarer.
He's not lying! These are pretty darned rare and even more so in the full fairing version. It may just be me being crusty and cheap, but $2,700 for any motorcycle in today's market is a steal! Throw on the limited number of these floating around and you have yourself a Mr T starter kit rare sport bike collection #BOOM
If the price didn't catch your eye perhaps the super low mileage on this one helped make it more appealing? Even though the pics are a little dark, this one looks to be in really nice condition, clean and ready to get some groceries, commute to school, or simply putz around the neighborhood.
I believe these crank out around 50hp, but more than make up for the lack of power with eye popping color and conversation at your local bike night.
Stopping all of that ferocious power is a single disc up front and another single disc in the rear. These deliver the 50 ponies to the rear wheel via a 5 speed transmission and put it to the ground with standard 17″ hoops at both the front and rear.
I know it's not a 2 million horsepower Italian screamer, but it's a kewl bike and one that you definitely won't pass every weekend.
Who wants to help a guy go flat track racing and pick up a cool motorcycle in the process?
Cheers!
dd
You can search past MZ's here, but make sure you take note of the posting dates and total number posted. #SuperLow