Warning!
This post is in our archives. Links in this post have been updated to point to similar bikes available to bid on eBay.

Update 9.14.2020: This bike has SOLD! Congratulations to buyer and seller! -dc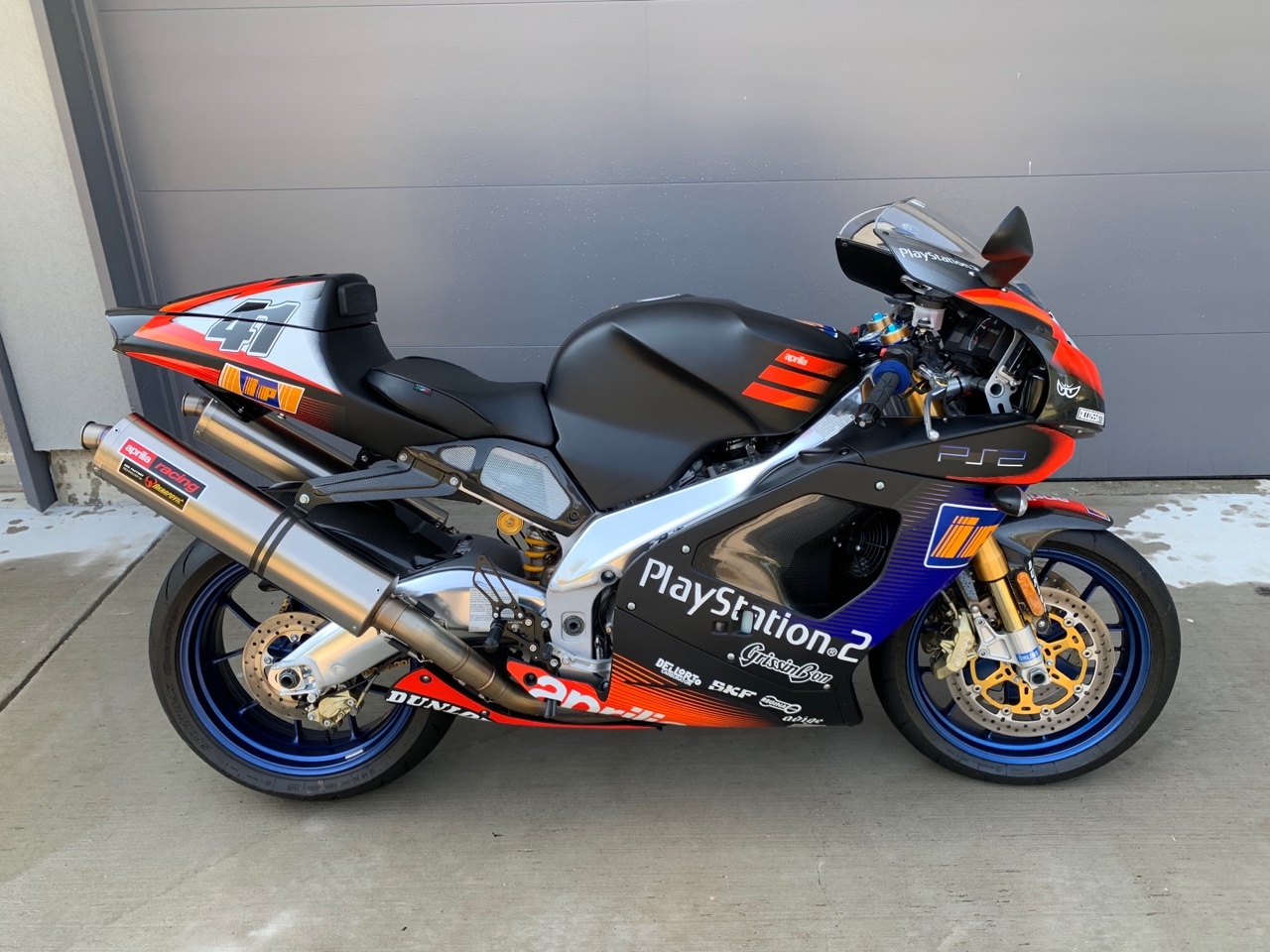 It's ironic to find such a nice, clean and unmolested replica racer street bike in this 2003 Aprilia RSV Mille R when the inspirational rider for the bike itself was nicknamed "win it or bin it." Noriyuki Haga – a long-standing staple of World Superbike and occasional 500cc GP racer – spent one season as the sole rider for Aprilia during the 2002 WSBK season. The end result was 4th place in the championship and this Play Station livery, limited edition replica.
Featured Listing: 2003 Aprilia RSV Mille R Haga Replica!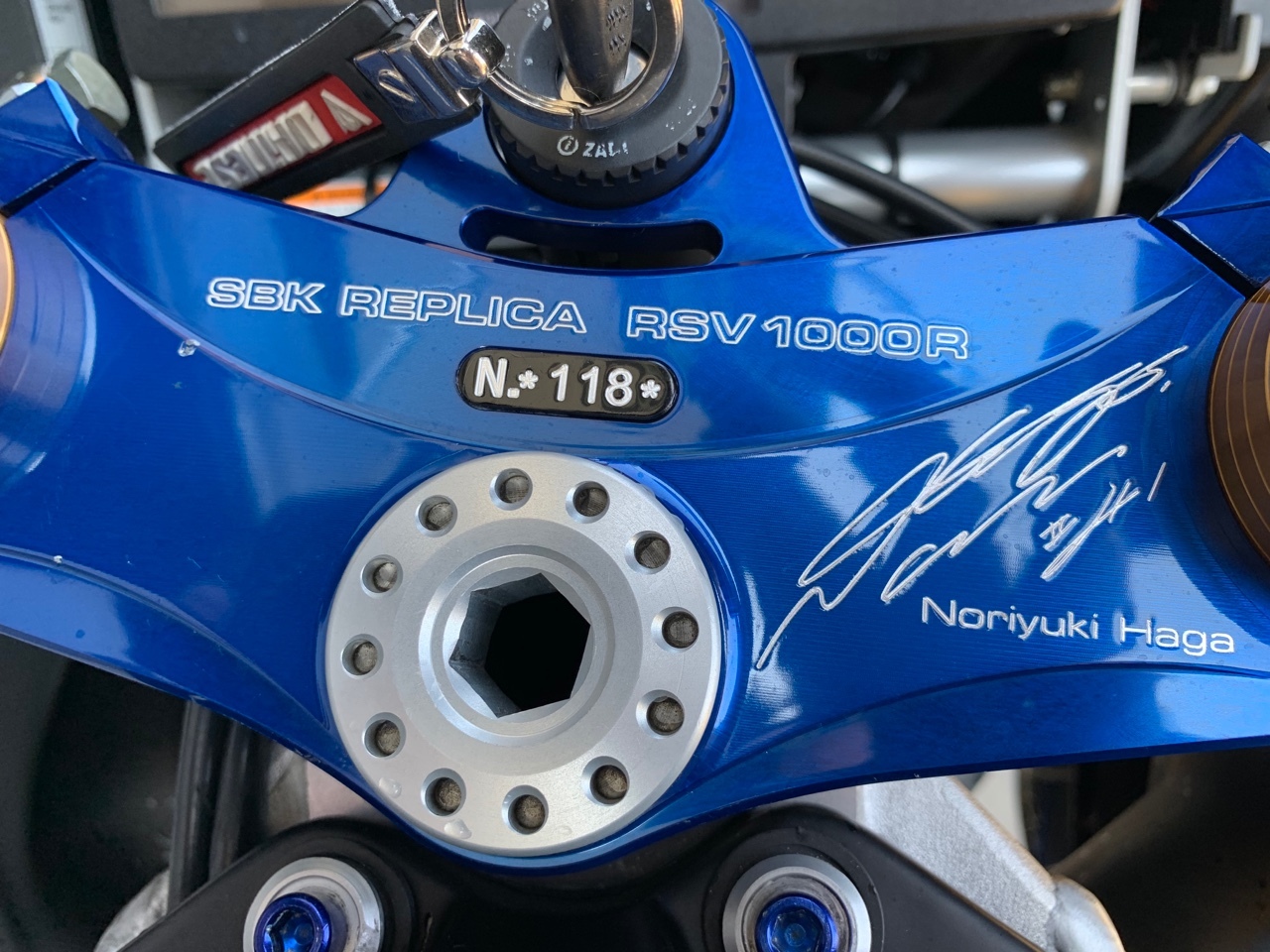 Under the wild graphics and matte paint, the Haga replica is predominantly a standard Mille R. That means about 140 ponies ready to rocket you down the straightaway of your choice. At the end of the straight clamp down on the Brembo binders and enjoy the Ohlins suspension as the bike takes a set and carves its way to the apex. At corner exit dig deep into the power reserves of the 998cc 60 degree twin and do it all over again to the soundtrack booming from those wonderful Akrapovic cans. Parked at your favorite hangout, the Haga replica draws a crowd with cool livery, electric blue anodized upper clamp and Haga's own signature. The numbered limited edition nomenclature is no joke; only 300 examples of the Haga replica were created, with only 60 imported into the United States.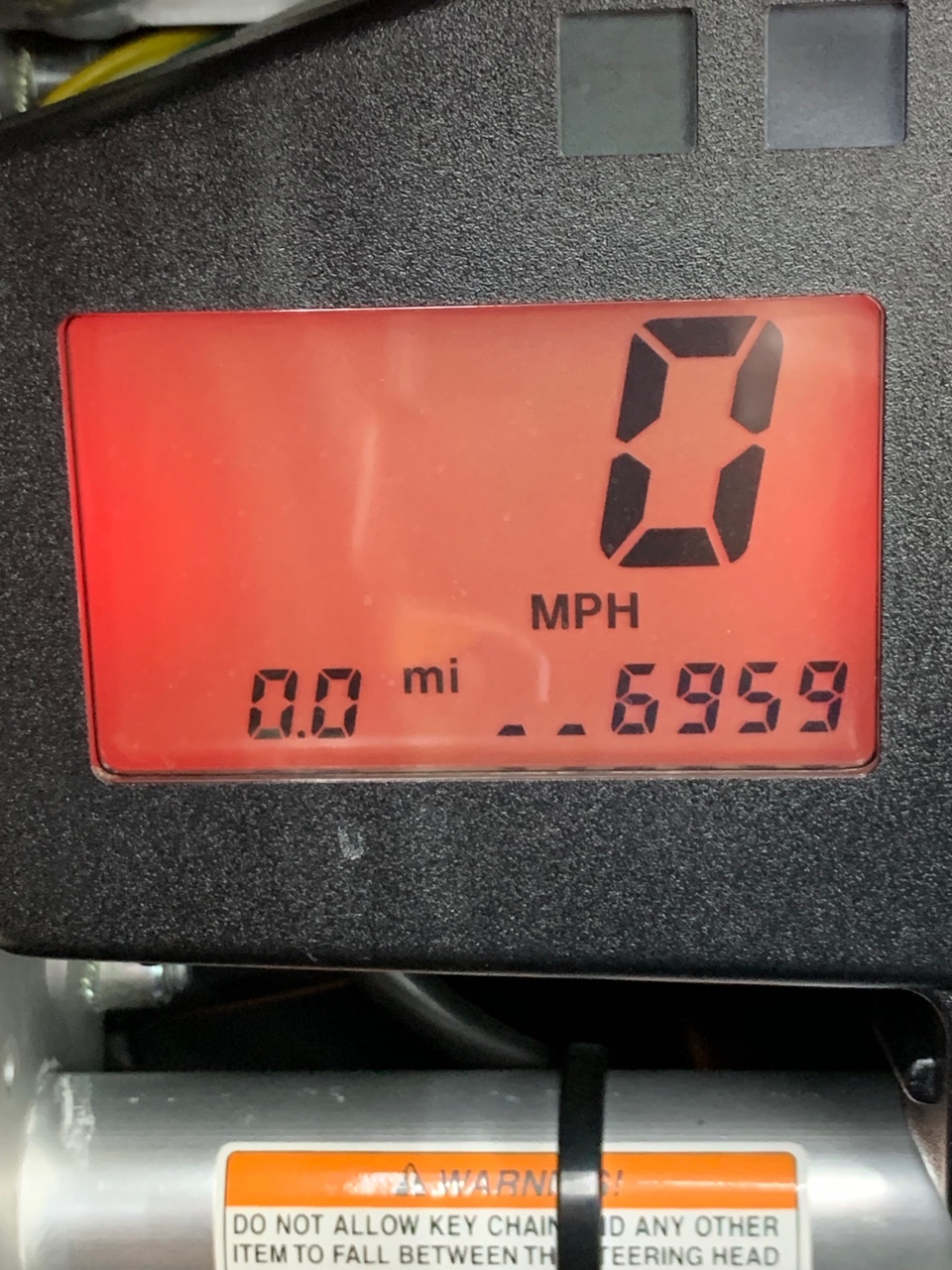 From the seller:
2003 MINT RSV 1000R Mille Haga Replica (#118) 6959 miles – Dallas TX

I purchased this bike in 2003 from a gentleman in Frisco TX with 2300 original miles on it. He was selling it simply because he needed to get out from under the payments. I've owned it since then and it's lived its entire pampered life in a heated and air-conditioned garage. Its near mint condition and nothing has been modified, not the engine, the suspension or the ECU. It's never been laid down or wreaked and never been on a track. Its now got 6959 total miles.

Just sits in my garage and it fires right up and sounds great. Please call or text me if you want a near perfect Mille R Haga Replica.

Asking Price: $8,750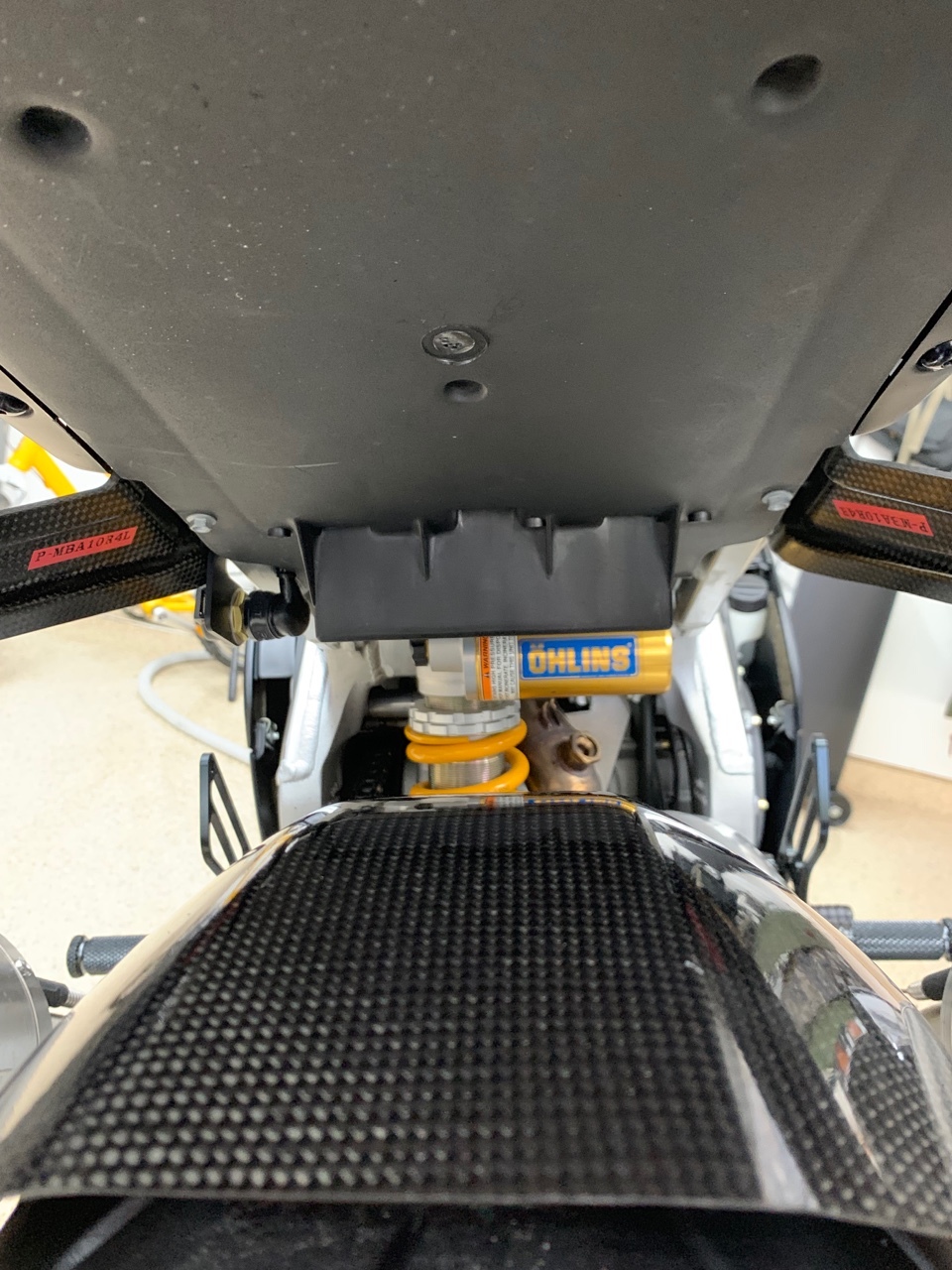 More from the seller:
INSTALLED UPGRADES:
Sato Racing black adjustable rear sets, carbon fiber rear tail light housing, Sargent Super Cell Atomic Foam seat, Powerlet battery charging outlet (BMW style) for ease of maintaining the battery without having to remove the seat every time, carbon fiber side screens (both left and right), carbon fiber rear fender, carbon fiber chain guard, gold racing chain, new tires (front and rear).

UNINSTALLED UPGRADE PARTS INCLUDED:
Also, I am including some items I've purchased but not had time to install: RC2 Racing clutch and brake levers, Rhino Moto weighted black slider bar ends, Rizoma aluminum and rubber grips, 90-degree aluminum air stems, new factory replacement front head light assembly complete with bulbs that are already factory mounted, Aprilia bike cover included too.
More from the seller:
Repairs:
Back seven years ago I had to have the local Aprilia Dealer (RPM Cycles) replace the gas tank. It had started leaking a little bit and RPM Cycle said that the gasoline here in the USA is a little more corrosive to the Italian plastic (from what it was designed to handle) and it had warped around the fuel pump mounting area. The fuel tank was certainly not a cheap repair and it had to be ordered from Italy. I've also had the front rotor floater buttons replaced.

Nicks and Blemishes:
The left Akrapovic exhaust can decal is missing some ink, the upper front fairing white decal has two stone nicks in it, the front plastic headlight assembly has two cracks in it (one half inch the other quarter inch), the left rear swingarm has a scratch on it from me trying to get the bike up on a rear stand by myself.

Maintenance:
My local Aprilia dealer (RPM Cycle in Carrolton TX) has maintained the bike for as long as I have owned it. Oil changes, tuning the carburetors, tune ups, etc.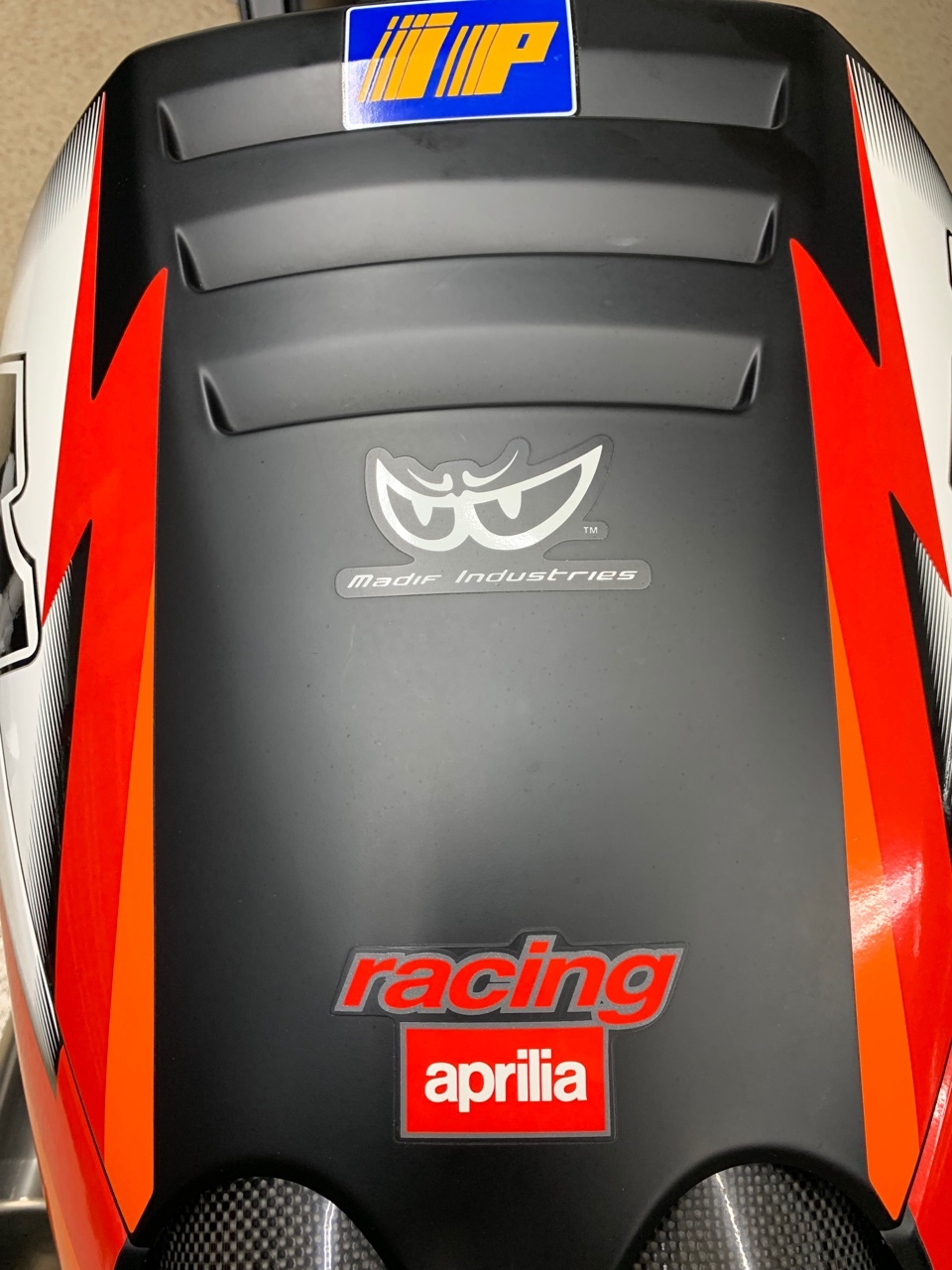 The Aprilia Mille R is an outstanding motorcycle. The one-year Haga replicas takes all of that capability and up-levels it with a graphics package and tribute worthy of its DNA. This is a collector motorcycle that deserves to be ridden; this is no fragile, cobbled together one-off but a reliable and factory supported rocket ship. It is rare in the way that makes ownership fun – it is different in the ways that matter, but completely stock and maintainable in the manner of a mass produced motorcycle. And at an asking price of $8,750 – which is right on the money of the model – this is a rare machine that won't break the bank. Check out all of the pics and then give Todd a shout. He's waiting for your call. Good Luck!!
MI