Warning!
This post is in our archives. Links in this post have been updated to point to similar bikes available to bid on eBay.
Every post will be sent right to your inbox every morning when new posts are made. We will never sell our list or spam you. Plus you can click links to bid or buy right from the email and skip the site entirely. Subscribe to Rare SportBikes For Sale today!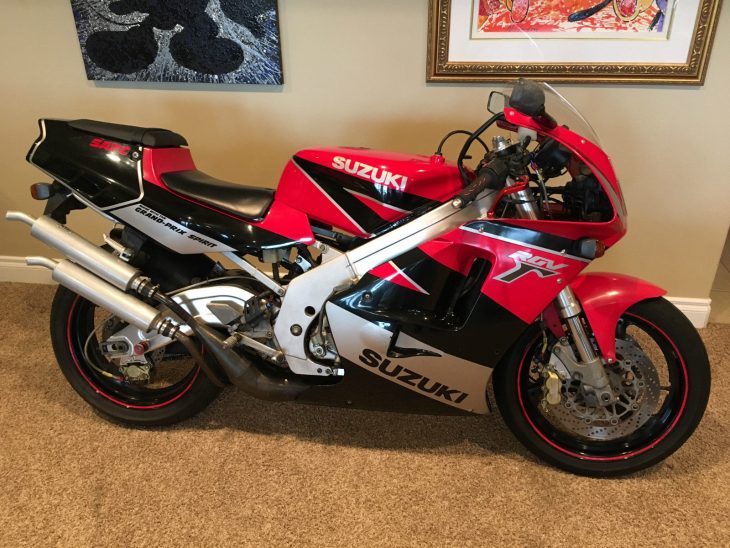 Today's Featured Listing Suzuki RGV250 is part of the rare and weird collection that the seller has been liquidating over the past few weeks. It may not be museum-quality, but it has obviously been well cared-for and would make a great weekend rider, assuming you live somewhere it can be titled. Rare and desirable here in the USA, Suzuki's RGV250Γ was basically the GSX-R of two-stroke sportbikes: it was fast, a bit wild, and ubiquitous in markets where it was sold new.
But here in the USA, these little Gammas are extremely difficult to find. Go looking for a Honda NSR250 at any given time, and you'll likely come up with at least something. But RGVs are pretty few and far between, in any condition. In fact, here in the US, the closest many of us may have come to the RGV is the Aprilia RS250 that is much more common and uses the same engine, with some minor tuning and cosmetic differences.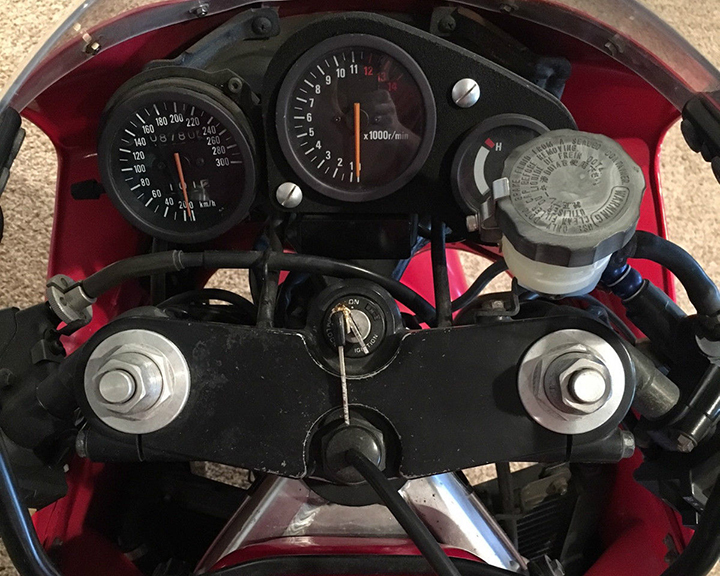 The 250cc two-stroke sportbikes of the period seemed cut from the same cloth, although each managed to have its own character: light and stiff aluminum beam frame, liquid-cooled two-stroke parallel or v-twin engine, some form of power valve technology, a six-speed gearbox, sub-300lb dry weight, and lots of proprietary acronyms plastered across the fairings. In this VJ22's case you'll note "SAPC" or "Suzuki Advanced Power Control," an electronic power valve and ignition timing system to boost the 55-ish horsepower 90° twin's meager midrange. Earlier VJ21s had 17″ front and 18″ wheels, updated here in the VJ22 to a pair of 17″ hoops that should give a wider choice of modern rubber. Weight for the VJ22 was up a bit over previous models, largely owing to that beautiful but complex and heavy asymmetrical "banana" swingarm that left space on the right-hand side of the bike for the bulging expansion chambers that fed those sexy shotgun exhausts.
From the seller: 1991 Suzuki RGV250 VJ22A for Sale
Saved the best for last! This will be the last Suzuki RGV250 up for auction. The honey hole is drying up quickly.

Up for auction to the highest bidder with NO RESERVE is a 1991 Suzuki RGV250 VJ22A with only 8,780 kilometers (5,455 miles) on the odometer. This RGV runs like the day it was new. I don't know the service history but it sure pulls like its been de restricted. Speedometer has been changed to a 300KPH clock so actual mileage is unknown. We see lots of these 250's with speedo's changed from the stock 180kph clocks to 300kph. This RGV has scratches throughout the bike. Tank looks like new. Mirrors and front fender show sun fade. The lower center V-fairing behind the front wheel has a broken tab and has a crack that needs to be fixed. Bike has great curb appeal and looks very nice. Bike comes tastefully upgraded with after market pipes and stingers, aftermarket levers and grips and steel braided brake lines. All fairings are 100% OEM Suzuki factory.

Bike comes with Utah state title and is titled as a Bstreet motorcycle for road use.
"Scratches and scrapes throughout." Now there's an honest assessment from the seller, and should give potential buyers a good idea of what to expect here: it's clean, but definitely a used motorcycle. Those Brembo front brakes don't look original but should be a worthwhile upgrade. The levers and grips maybe not so much, but those are easily changed to suit your taste. It isn't perfect but, as stated earlier, might make a great weekend rider or a rolling restoration. You'll have to source parts from overseas, but the internet is a wonderful thing and most of what you need should be available to keep an RGV running.

-tad