Update 11.27.2019: SOLD in less than three weeks! Congratulations to buyer and seller! -dc
Say you're a Yamaha fan and you want to collect something significant. Where do you start? Well, rare homologation machines are always a great place to look. Think you want an OW-01? You might find that mighty machine to be very, very expensive, and not as rare as you think. If you really want to buy the right bike at the right time, the homologation machine to check out is the 1980s FZR750R variants. Built to go AMA Superbike racing, the FZR750R line was fast and trick, and continues to be an affordable collector option today. Take for example today's Featured Listing: a 1987 Yamaha FZR750R "T" model.
Featured Listing: 1987 Yamaha FZR750RT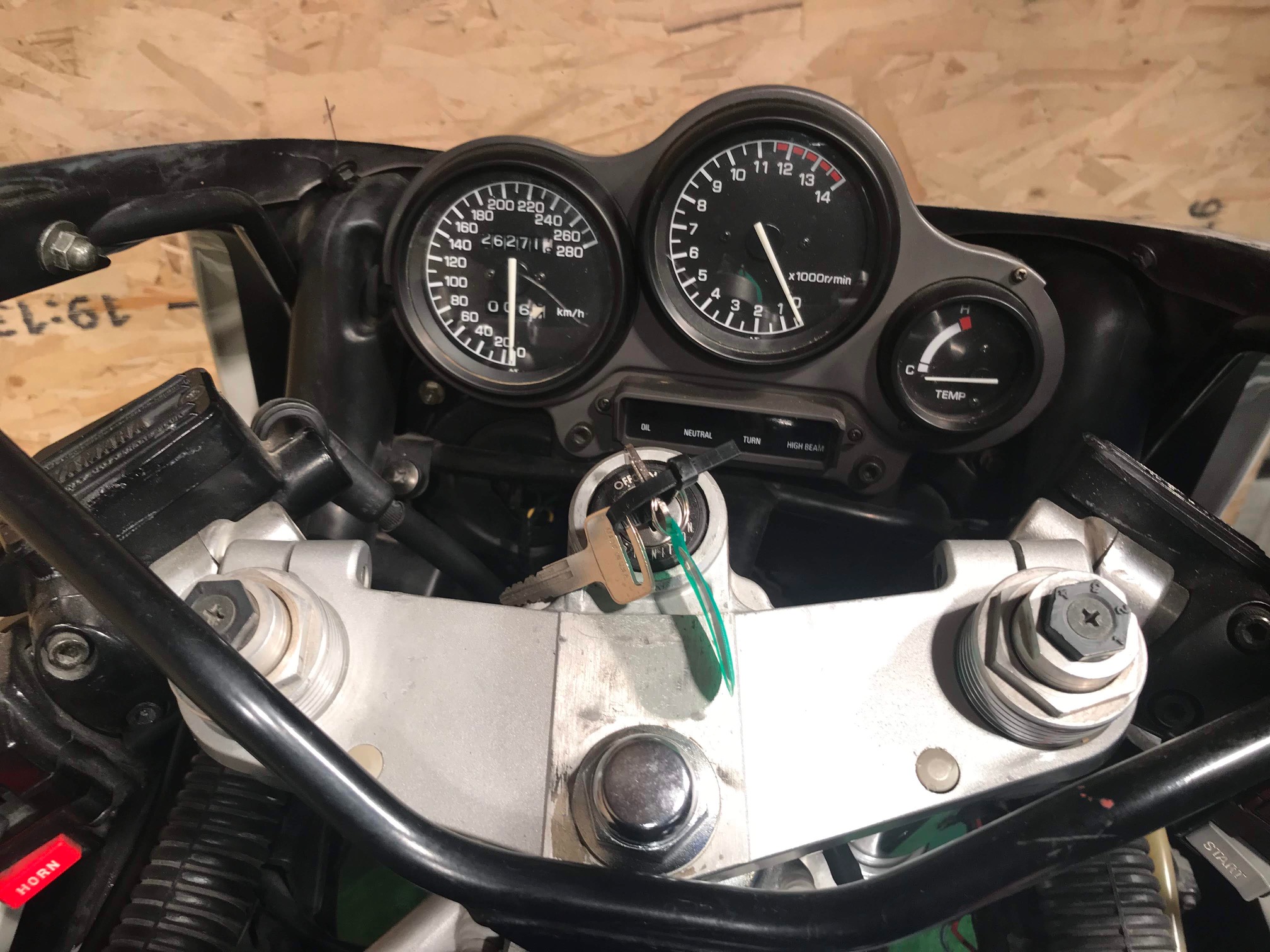 To build the FZR750R, Yamaha invested in new technology. To build the DeltaBox frame, for instance, Yamaha adopted robotic procedures for folding and welding the thin aluminum components. This stiff but light frame housed the all-important, 106 horsepower "Genesis" engine. Sporting a unique valve train consisting of 5 valves per cylinder (3 intake, 2 exhaust), the Genesis engine family also maximized weight bias by canting the cylinder bank forward to place more weight lower and closer to the front tire. Between the high RPM capability offered by the airflow through the head (and straight-shot downdraft carbs) and the handling afforded by the chassis and ideal weight distribution, the FZR750R was a potent competitor on the racetrack.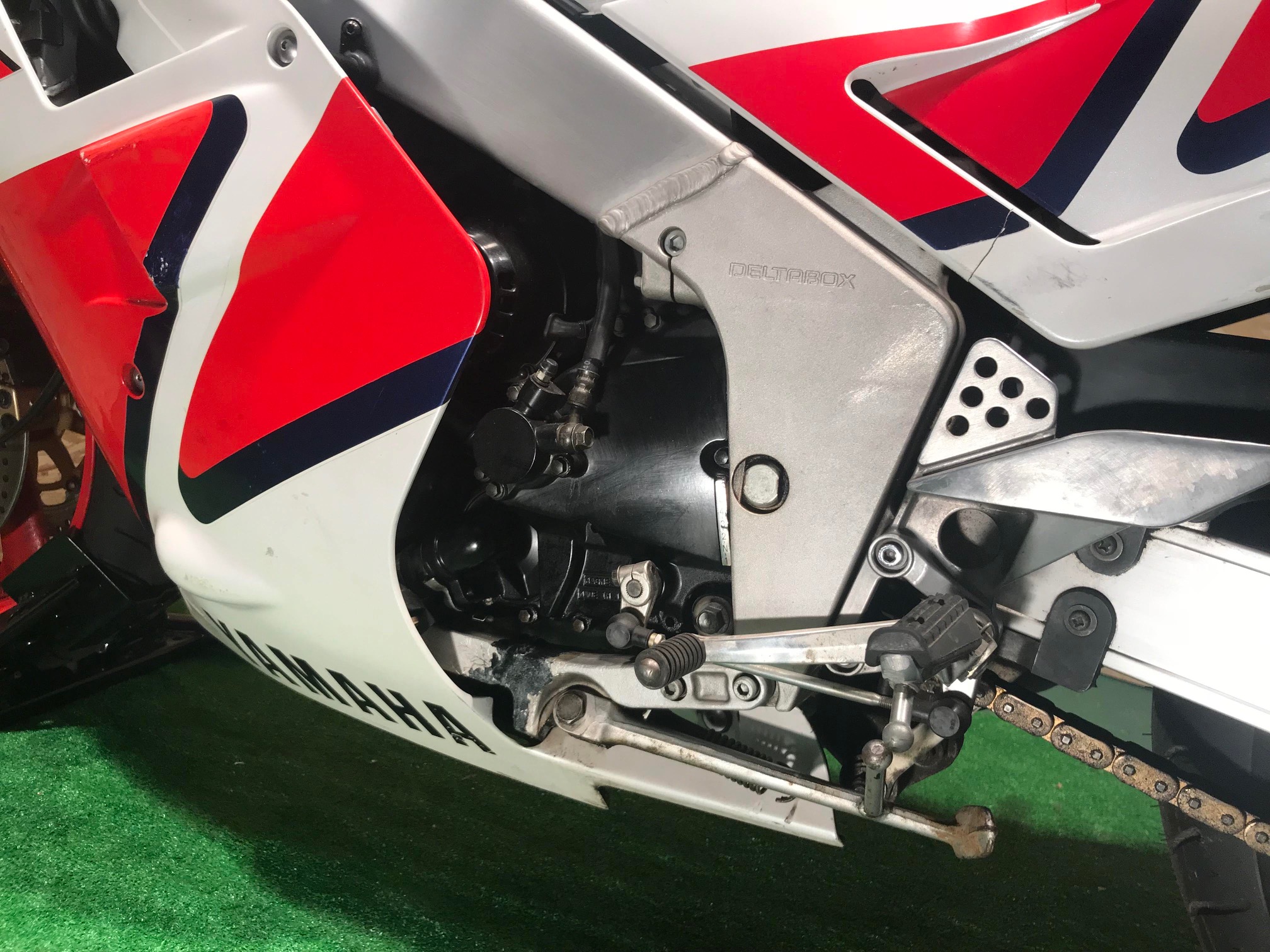 From the seller:
Original 1987 Yamaha FZR750RT, #2** of 500 Homologation specials for 1987 , this is a Canadian market bike with 26290kms

This bike is a unrestored survivor in excellent overall condition and does not appear to have been raced (no drilled brake caliper bolts, axles etc etc) the exhaust has never been painted from new. There are some scratches to the protruding air intakes on both sides of the fairing as shown, the fairing is not cracked or split in any way in these areas.

This bike is in very original condition, with all the original reflectors, grips, handlebar ends leavers footrests, windshield and trim. The bike has been fully serviced: valve clearances done, carbs serviced and balanced, it has brand new Bridgestone Battleax tires front and rear, everything works as the should.

Comes with the original owners manual in English / French as it is a Canadian.

Asking Price: $5,950 USD

The anecdotal stories suggest that Yamaha dealers were discouraged to offering these homologation machines to buyers intent on utilizing them on the street; after all, Yamaha built these bikes to go racing. And while many FZR750Rs were raced, we have (thankfully) seen a number of these bikes show up on the street. Some have been reconverted from the race bike status. This particular example appears to have been saved the hard life of the race track, and has instead lived its life as a pampered street bike. That is a plus for collectors. That is not to say that this bike has not been used – with 16,000 miles on the all-metric clocks this is not a garage queen, but looks to be in complete and original form.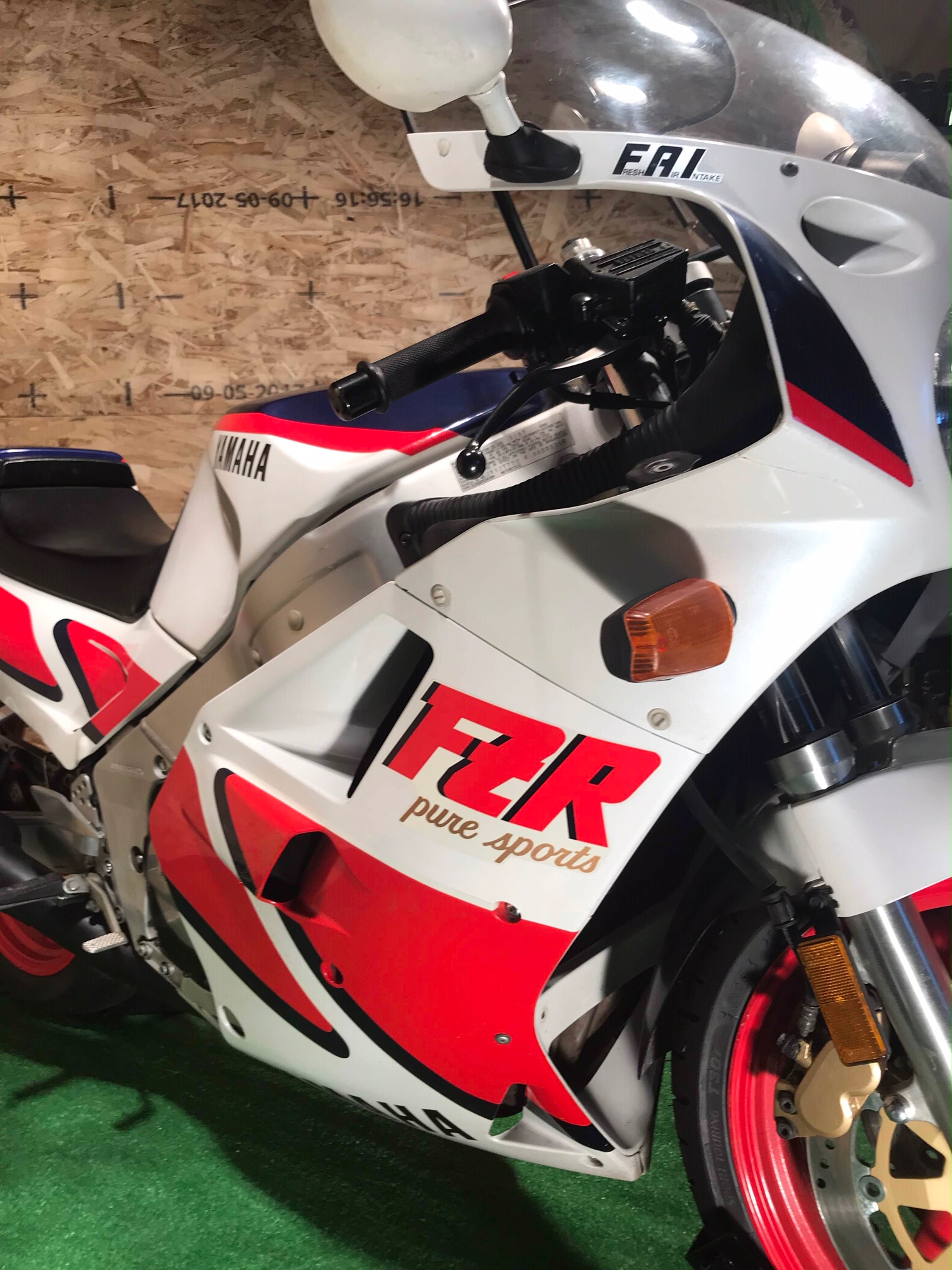 Yamaha produced but 200 of these particular bikes for the US market, and only 500 world wide. Those are some pretty low numbers by "Limited Edition" standards, and you are looking at the #2 bike in the production series. But before you think "that will cost me an arm and a leg," the seller is only asking $5,950. That is right in the sweet spot of where these amazing machines are today, and an amazing deal when you consider that this was destined for AMA Superbike competition. The bike is located in Osaka, Japan, and the owner is willing to talk about crating, domestic shipping or (I hear vacation!) local pick up. Check out the picks and then drop Trev a line. Homologation bikes are hot, and the FZR750R has been the underappreciated step child of the genre. These are bound to go up, so we recommend picking up a great example before the market discovers them. Good Luck!!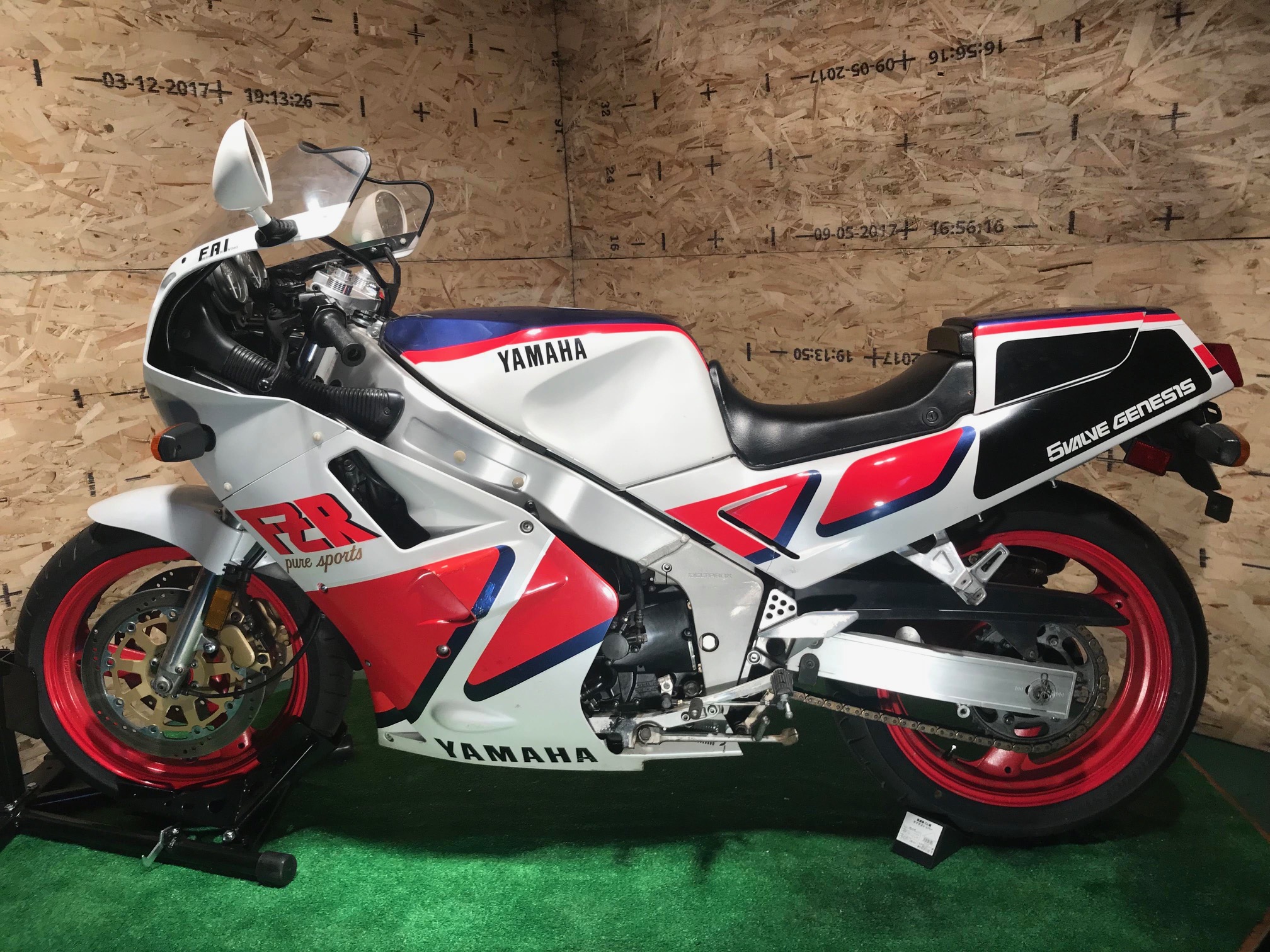 MI