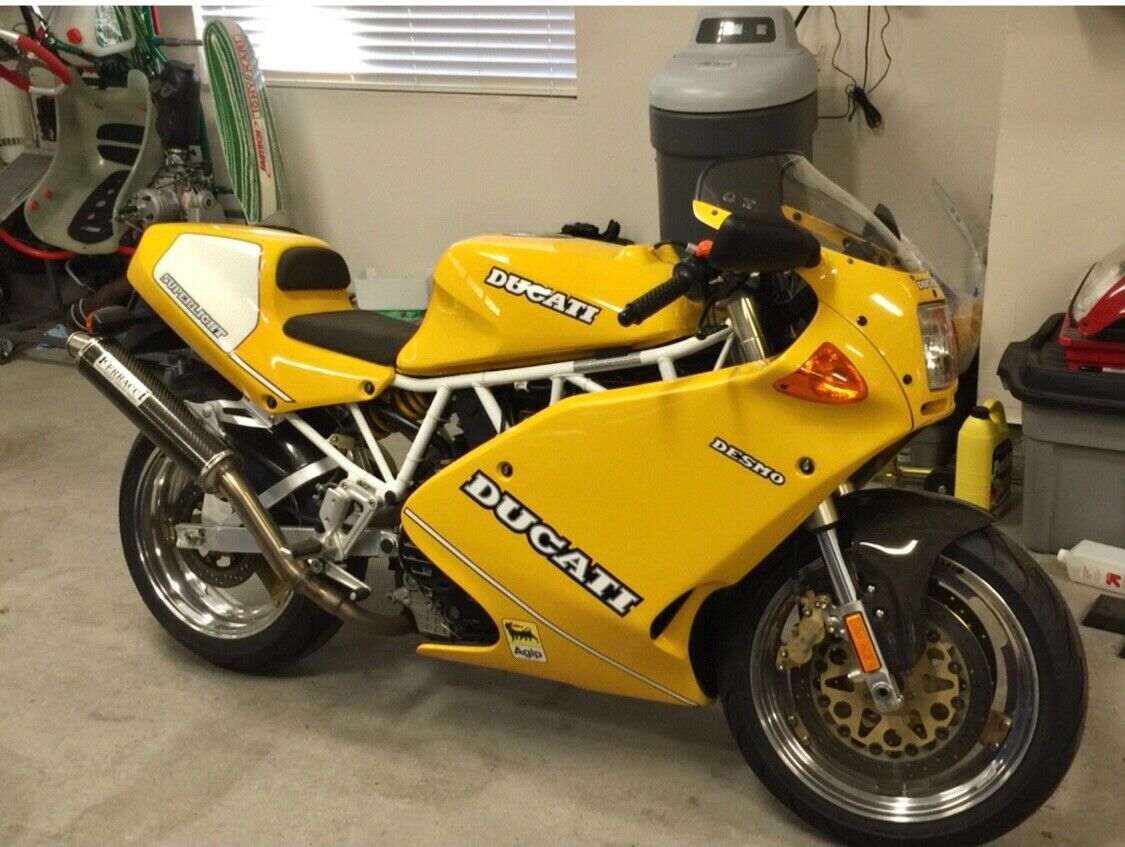 The move from analog to digital in the audio world brought with it clarity, reliability and portability. Many things now became possible, including loss-less copies, sharing and remote delivery. What was lost was not immediately clear – but soon became recognized as fidelity. As rudimentary and basic as it was, analog audio had tone; it had feeling and soul. The Ducati Superlight was a LOT like analog audio – it was bested in many categories of performance, reliability and value, but delivers a tonal note and visceral feel unlike anything more modern. The Ducati 900 SS Superlight is a rare and special bike that continues to be a collector – and rider – favorite.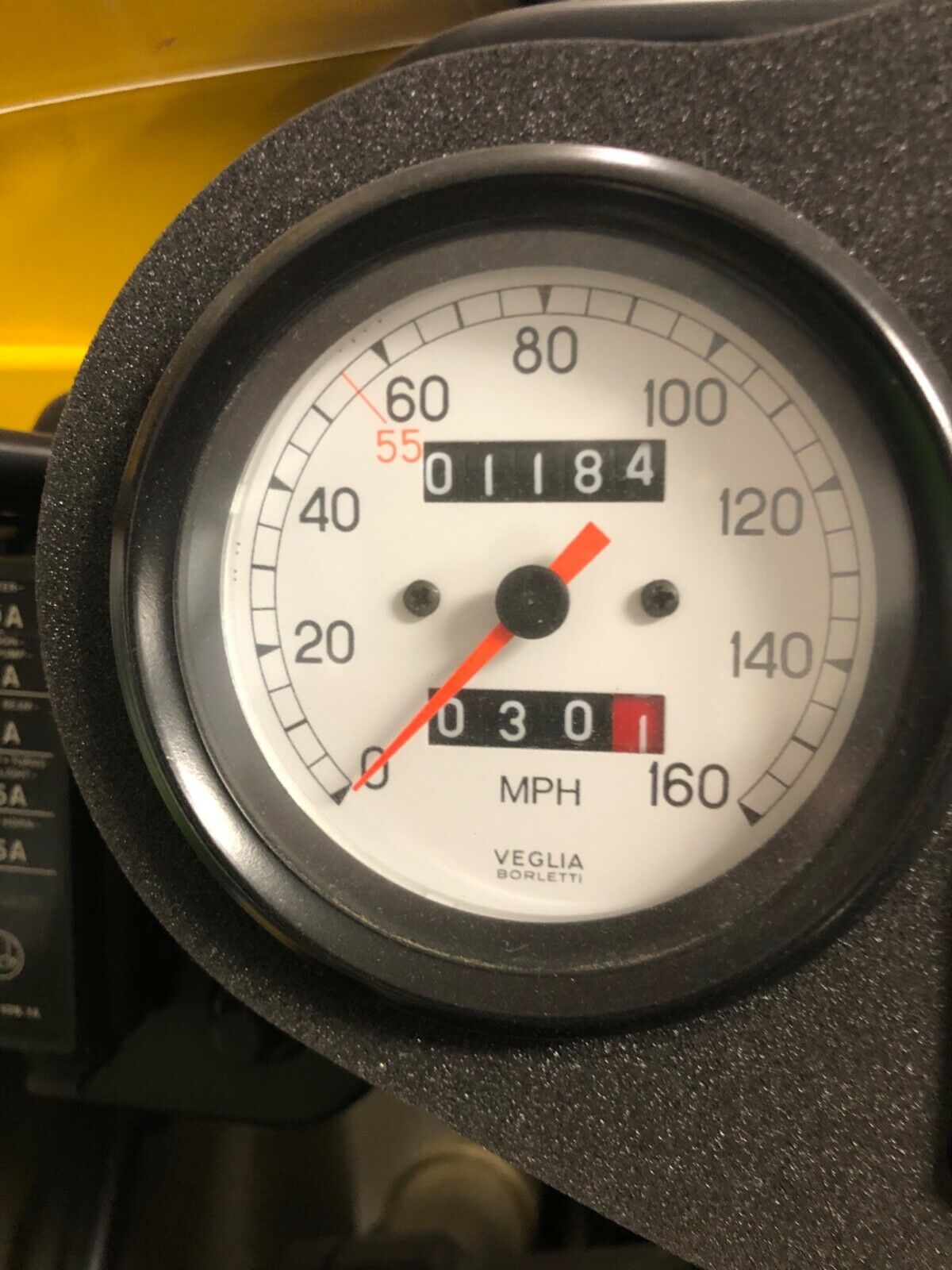 Starting out life as a plain Jane 900 Supersport, the Superlight brings a number of unique tricks to the party. First off, the SL is based on the higher spec SP model, which offers adjustable front suspension and wider rear wheel/tire combination. The Superlight adds to that by reducing weight through carbon fiber front and rear mud guards and very special composite Mavic wheels. The bodywork is different than more ordinary Supersport models as the solo tail section hints at the focused sporting intent of the model, as does the high-swept exhaust. The Superlight essentially offers more by providing less. Wrapped in an exclusive white frame/yellow bodywork livery and uniquely numbered ID plaque on the headstock, the limited edition Superlight is instantly recognizable and very bankable.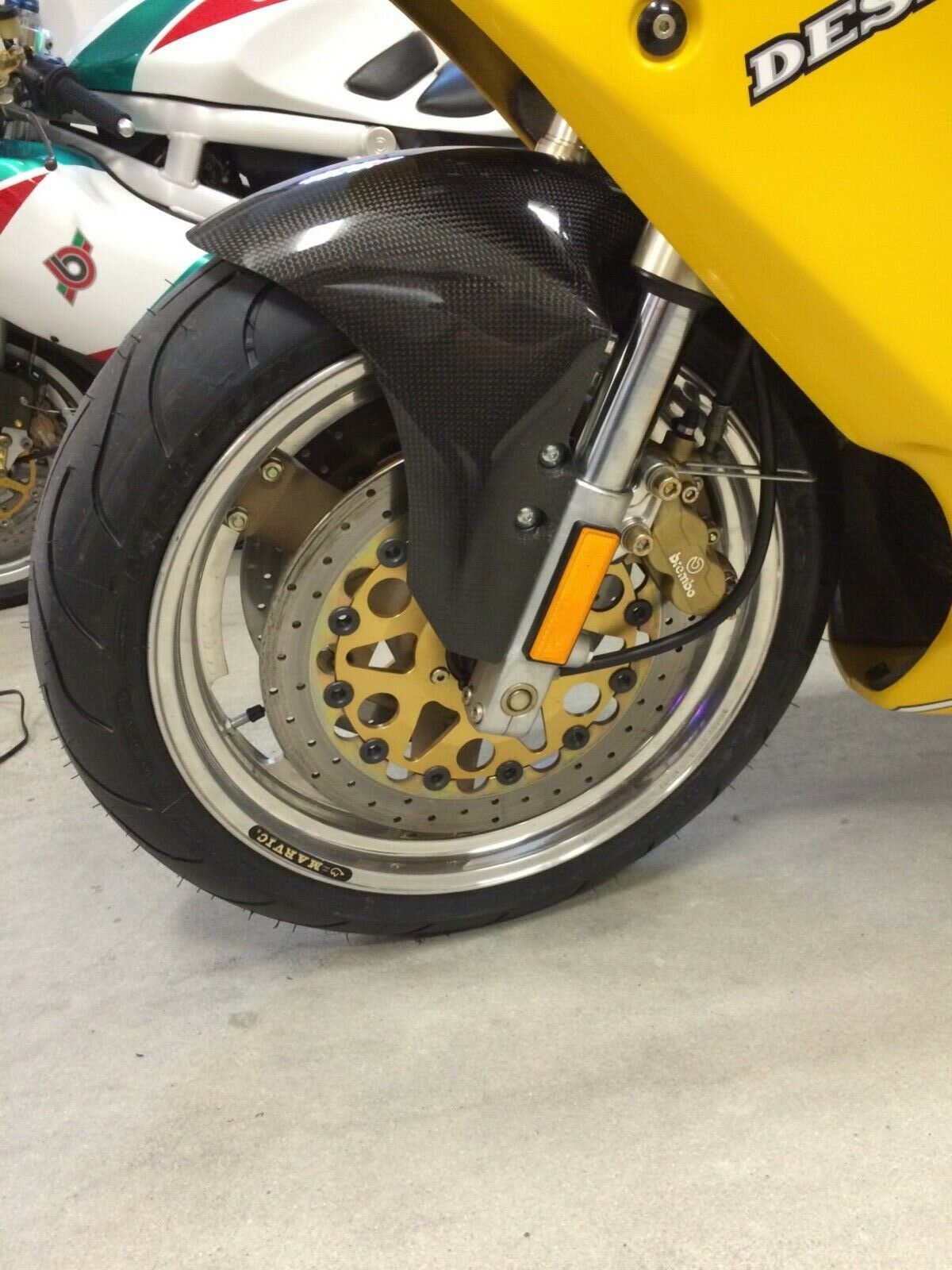 From the seller:
Almost new 900SS Superlight # 681 with 1100
Miles. I purchased this bike 9 years ago from the original owner in Colorado. One of the best part of this hobby is meeting new friends and building on relationships, networking with other collectors. Like Gary aka Utah Gary or Greg in Seattle so many more people.with that being said this bike is mint like brand new ( CA titled). I have never seen another one like it. It took me along time to hunt one down and this is the one. Thank you very much
Today's bike is about as clean and low mileage as any Superlight we have ever seen. With just over 1,100 miles on the clock it has obviously been ridden, but the miles are low enough for this to be considered a nearly new motorcycle. And while some readers may have negative thoughts on people who don't ride their bikes tens of thousands of miles, the seller is obviously a collector and has many, many motorcycles. It is always thrilling to discover someone who has a cache of unicorns, and if you are a regular reader you will start to see how extensive this individual's collection might be (spoiler alert – there is more great stuff to come).
This bike looks to be very original, with the exception of the FBF carbon fiber cans. These are very period correct, and I'm sure really add to the legitimate L-twin soundtrack. The rest of the bike looks to be extremely clean and *exactly* what you would look for if you were in the market for a Superlight (and let's be honest, who isn't?!). Check out the pictures closely, and be sure and look at some of the other very interesting offerings from this seller. Jump to the auction for this very rare 1993 Ducati 900 Superlight right here, and Good Luck!!
MI