Two Of Austria's Finest: 2010 Red Bull And Akrapovic RC8R's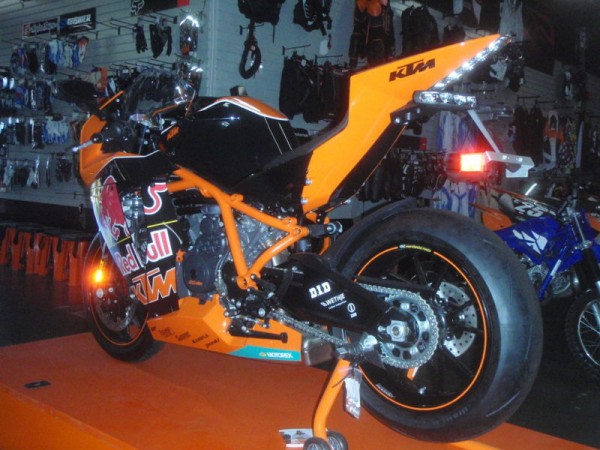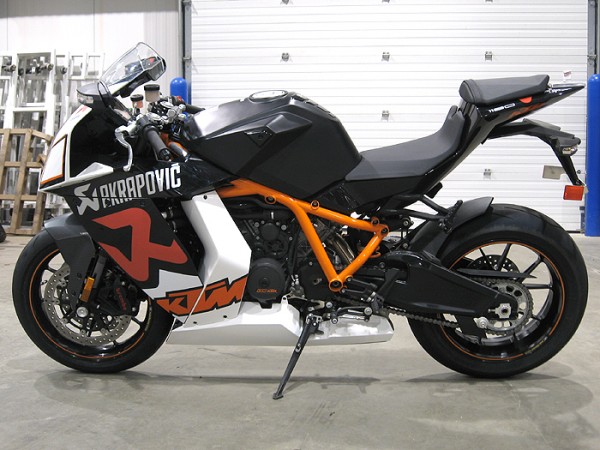 Throw obnoxious graphics on something with two wheels and you got me. I'm an out of the closet poser and love bikes like these. From the looks of it though, I'm probably in the minority. I get a feeling the RC8's aren't selling all that well. I've seen these limited editions floating around at dealers but haven't seen many resales. Maybe the dealers just aren't being realistic with their prices. In any case, they are at least some nice eye candy to take your mind off work.  Does your boss know you visit RSBFS on his dime?
————————————————————–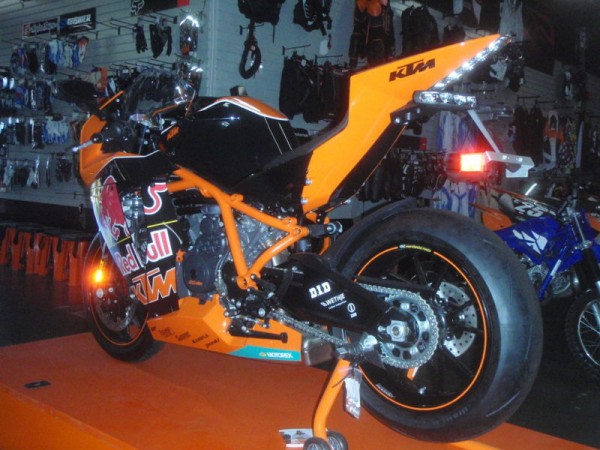 In can be yours for just under $19,000.  I think KTM hurt themselves by not racing the bike here in the States.  If you are marketing a race rep it just seems logical someone should be out racing it professionally.  Win or back of the pack you need to be out there.  Hopefully the economy will pick up enough for them to start having a presence here in road racing.
I haven't really read or heard a bad thing about them but I just get a sense there isn't a whole lot of demand for the bike.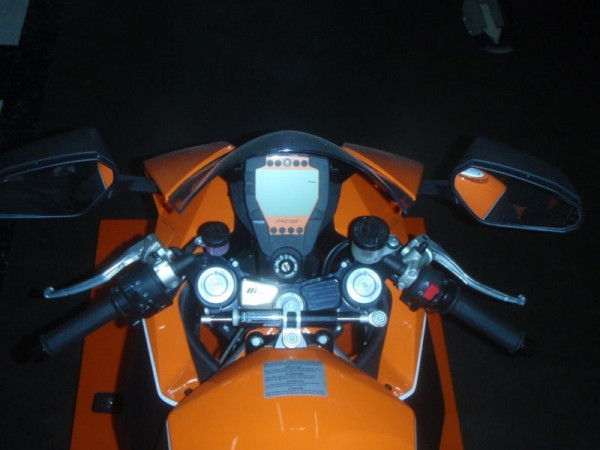 KTM has gone for the futuristic look.  No analog tach for you my friend.  if you'd like to take it off the showroom floor.
—————————————————————–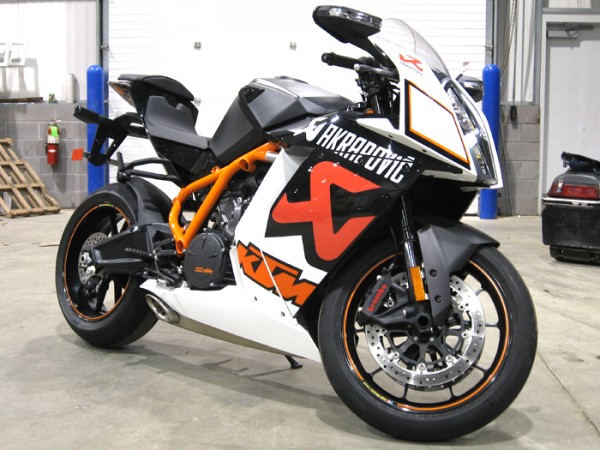 If caffeine isn't your thing but hand made exhausts are then maybe an Akrapovic RC8R would make you smile.  Same bike as the Red Bull bike, just different clothes.  If you don't mind seconds, this demo bike will not lighten your wallet as much as the Red Bull bike.  The asking price is $16,500.
Love it or hate it, you can't accuse KTM of copying anyone else's styling.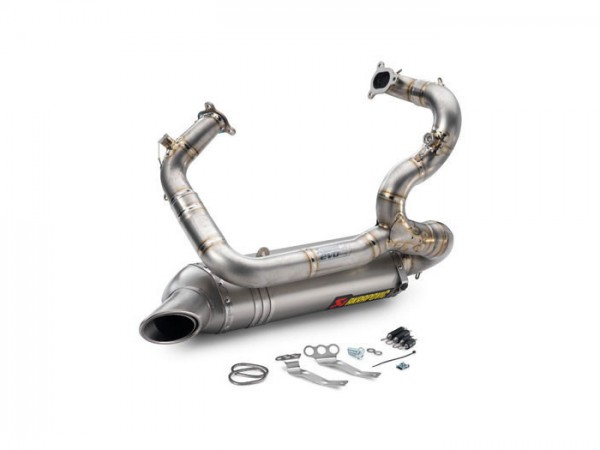 If you dated a Playboy Bunny would you want her wearing overalls?  This beautiful exhaust gets hidden under the RC8R's bodywork. 
 I'm trying to think what kind of smart ass custom plate you could put on there.  .
IK