Warning!
This post is in our archives. Links in this post have been updated to point to similar bikes available to bid on eBay.

Note:  This appears to be a relist of a bike posted by Ian back in 2003. Links updated, -MG 
Hey, everything can't be a Mondial Piega.  Don't frown though, if Euro teens can have fun on these why can't we?   A dime a dozen on the other side of the Atlantic, titled street versions here are rare.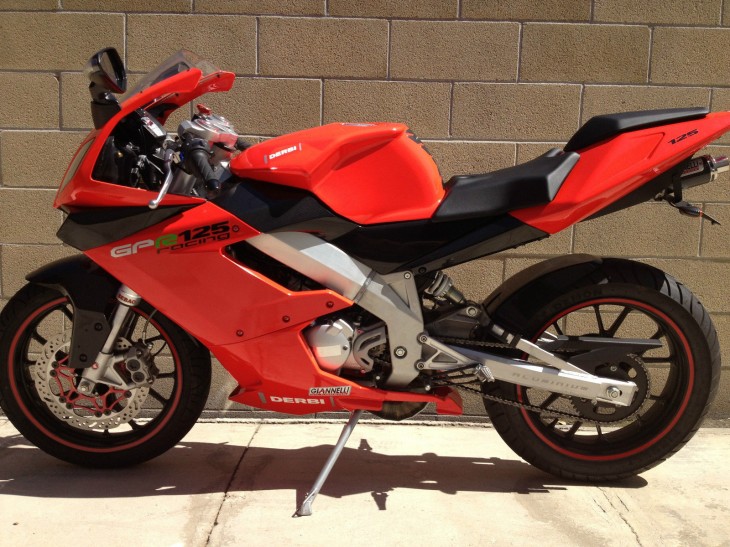 It's got a title and more:
I bought this bike brand new in the crate and had it shipped state side at a great expense. It has just over 760 kilometers or 500 miles on it at the time of this writing. Hardly broken it yet.

These little 2 strokes came with a reliable Yamaha DT125 motor installed. This makes part access ever so easy. Has an electric start and trick under seat exhaust. Still have the nubs on the original tires.

I have done some modifications to the bike totally thousands of dollars.

Bike has been derestricted and re-geared. Removed all the emission restrictions. Installed a full Giannelli exhaust system. Changed out the non adjustable 28mm Keihin carburetor for a new tunable 28mm Dellorto carburetor. Still running a little rich for break in. Could use some fine tunning. Removed the air box and added a filter pod and Boyseen reeds. Took off the long and very ugly rear fender and made my own license plate and turn signal holder. Swapped out the rear turn signals. Added a trick little Daytona digital temp meter as the bike only had an over heated warning light. Not to partial.

Had all the black plastic body panels coated to look like carbon fiber. Can't see this to clear in the pictures but it is really looks stunning. Changed out many fittings to aluminum and titanium. Installed a Metrakit light weight front disk.

I have all the stock parts, pipe, carburetor, rear fender, and front disk, air box, sprocket and a gasket set included. Have the owner and shop manual, extra key and tool kit too.

I love riding this bike around town but getting too old to be racing around on a 125. This bike is always a conversation piece. I was going to install a 170cc kit. But it is time for this bike to go to someone else to enjoy as I just don't have the time to ride it anymore. Need to move on to other projects. Has clear Florida license and title, with the registration good until April 2015.
Simply put, "tiny".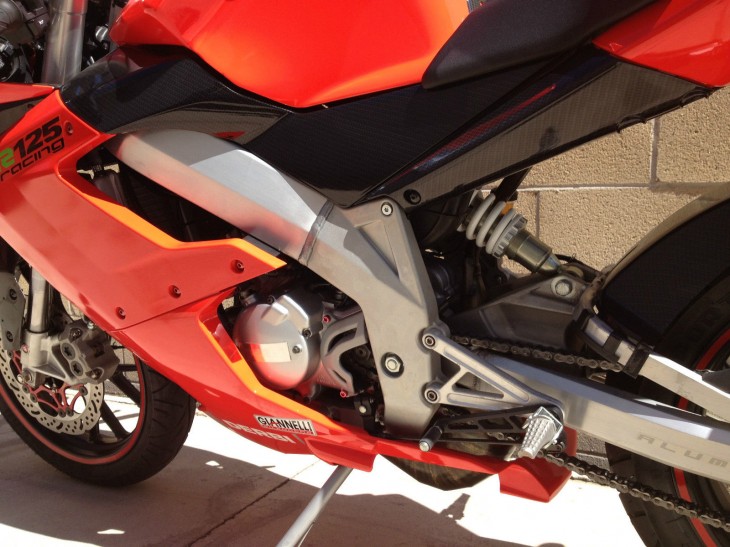 If a Yamaha DT125 engine fits in there, would a Yamaha YZ125 engine fit?  That frame looks like it could handle a few more ponies.  I'm not so sure about the swing arm though.
The seller has a BIN of $5,000 5,800 or make an offer.
Ian
(Marty G/Dallaslavowner for repost)