Derbis were never imported here in large numbers, but were a huge hit in Europe, and mixed it up with their Italian rivals at Aprilia in the 125cc two-stroke feeder series for MotoGP before being replaced with the 250cc four-stroke Moto3 bikes in 2014.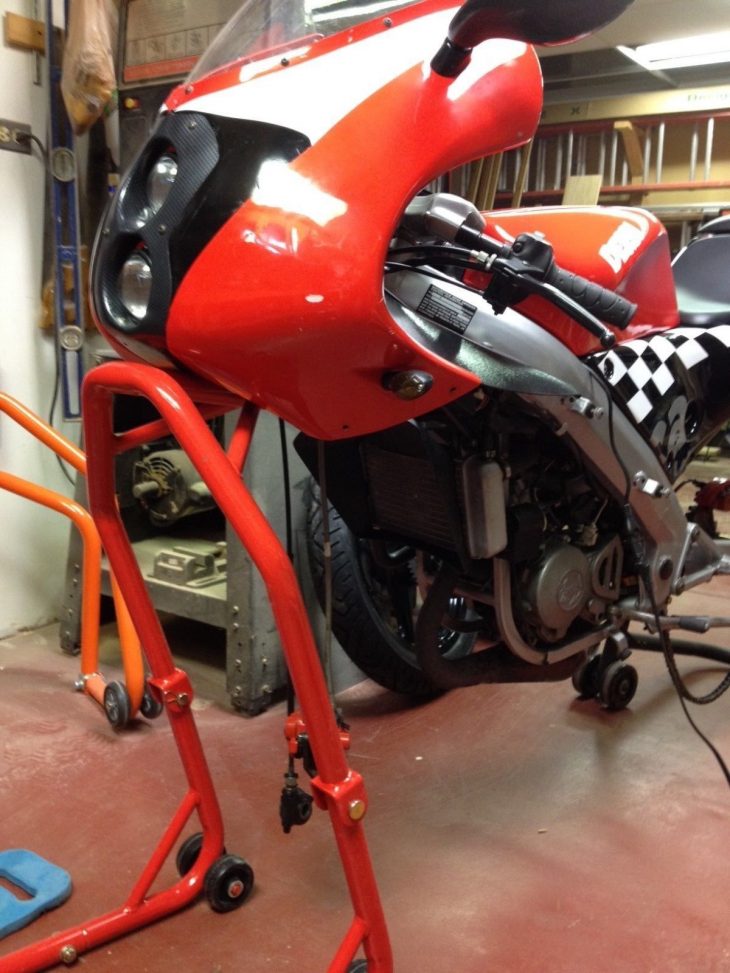 Though their world stage is gone, tiny, shrieking two strokes like this one continue to be the platform on which talented European kids get their first taste of road racing.
Originally a 50cc, this 2003 Derbi GPR-r now carries an 80cc big-bore kit, a bigger carb and recently-refreshed fairings, and two custom exhausts, one installed, and one that comes in a box.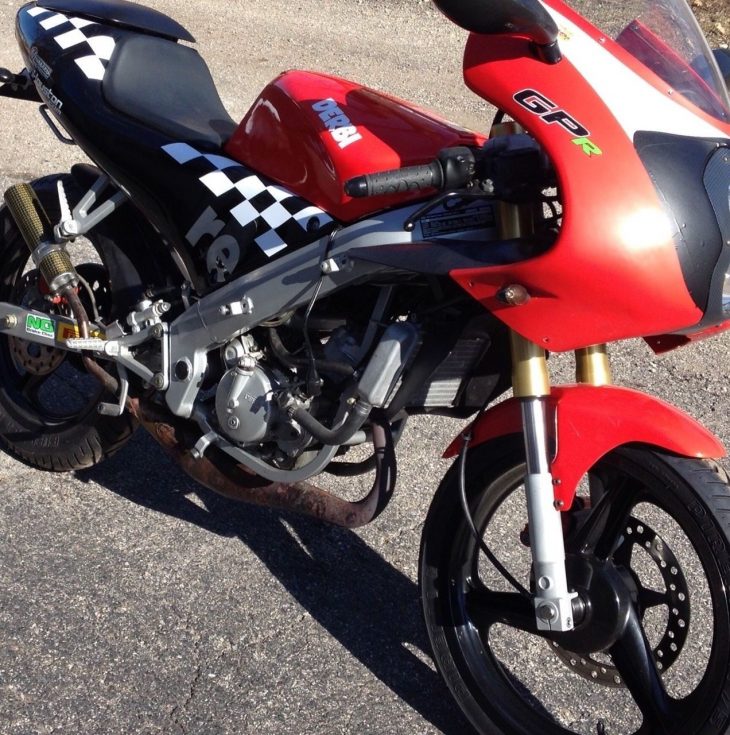 From the listing:
Very nice 2003 Derbi GPR-r. I know the listing says Aprilia but ebay doesn't know what a Derbi is evidently. Runs great and is a hoot to ride-like a really fast bicycle! Upper fairing is mismatched with one half from an 02 and one half from an 03. Runs great and is very clean. Airsal 80cc bigbore kit with OKO 24 mm carb and a Metrakit SP pipe installed by previous owner. Combination runs great! 12,500 rpm and a top speed of 71 or 73 depending on which countershaft sprocket is installed (stock and one up included). Premix only as the oil injection pump was deleted prior to my acquisition of the bike. I put the graphics on to get it as close to original as I could. New fork seals and new tires. Fresh gear oil.A few extra bits too ( drivers saddle, new rear shock, owners manual, service manual). Ask questions before you bid-no returns. I will deliver up to two hundred miles one way for free. Anything else is on you. For sale locally so auction may end at any time if there are no bids.

You lookers are missing out on a real fun ride!
The seller says the bike will do either 71 mph or 73 mph, depending on which of the included counter sprockets you choose. That's barely fast enough to get yourself in trouble, which means you can focus on your line and body position without worrying too much about the police, or deer, or out-riding your talent.
The Buy-It-Now is just $2,000, which is a few hundred bucks less than the seller says he has tied up in the bike. Let us know what you think of this Spanish mini racer in the comments below!