Make: Ducati
Model: 900 SS/SP
Badge: #559
Mileage: 30,311 or 31,100
Location: Costa Mesa, CA
Price: $7,250 BIN

The auction ad states 31,100 miles and even though I don't have my glasses on, I think that reads 30,311 . . . ?
From the seller of many words
Full Desmo service
That maybe the best "For Sale" description to ever grace our page! With that said, we're on our own for the details-
#559 looks to have been enjoyed over the past 27 years, but also appears to have been spared the typical run through the Ducati parts catalog. Other than a few prominently placed go fast stickers, mirrors, windscreen, a set of Helibar type risers and an Ohlins shock it appears to be stock and well cared for.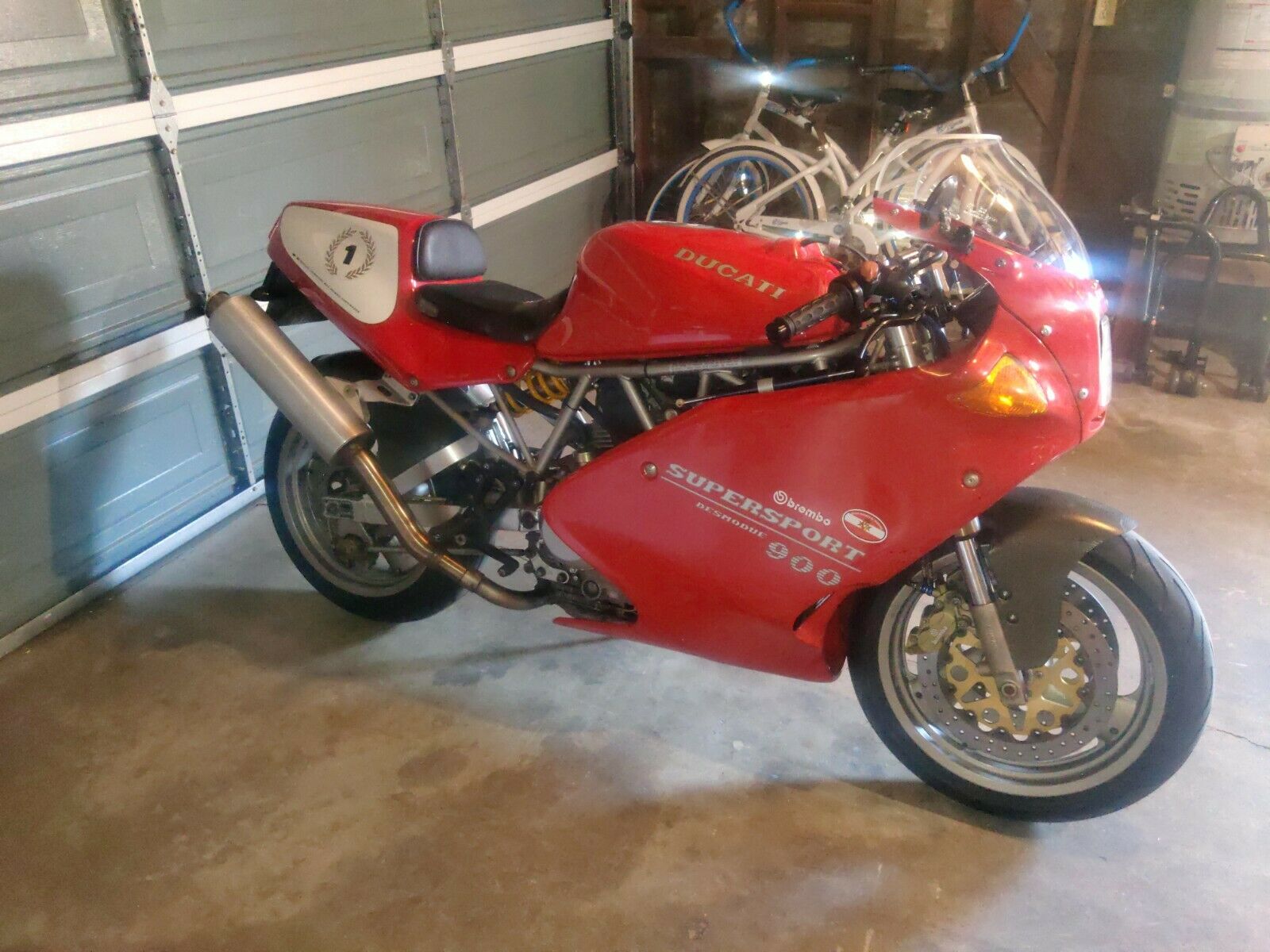 Much like the description, the pictures leave me thirsting for a little more. But, maybe the seller figures it's a numbered and badged, red Ducati and you can take it or leave it. Perhaps it could also be a forced sale and really isn't interested in moving it?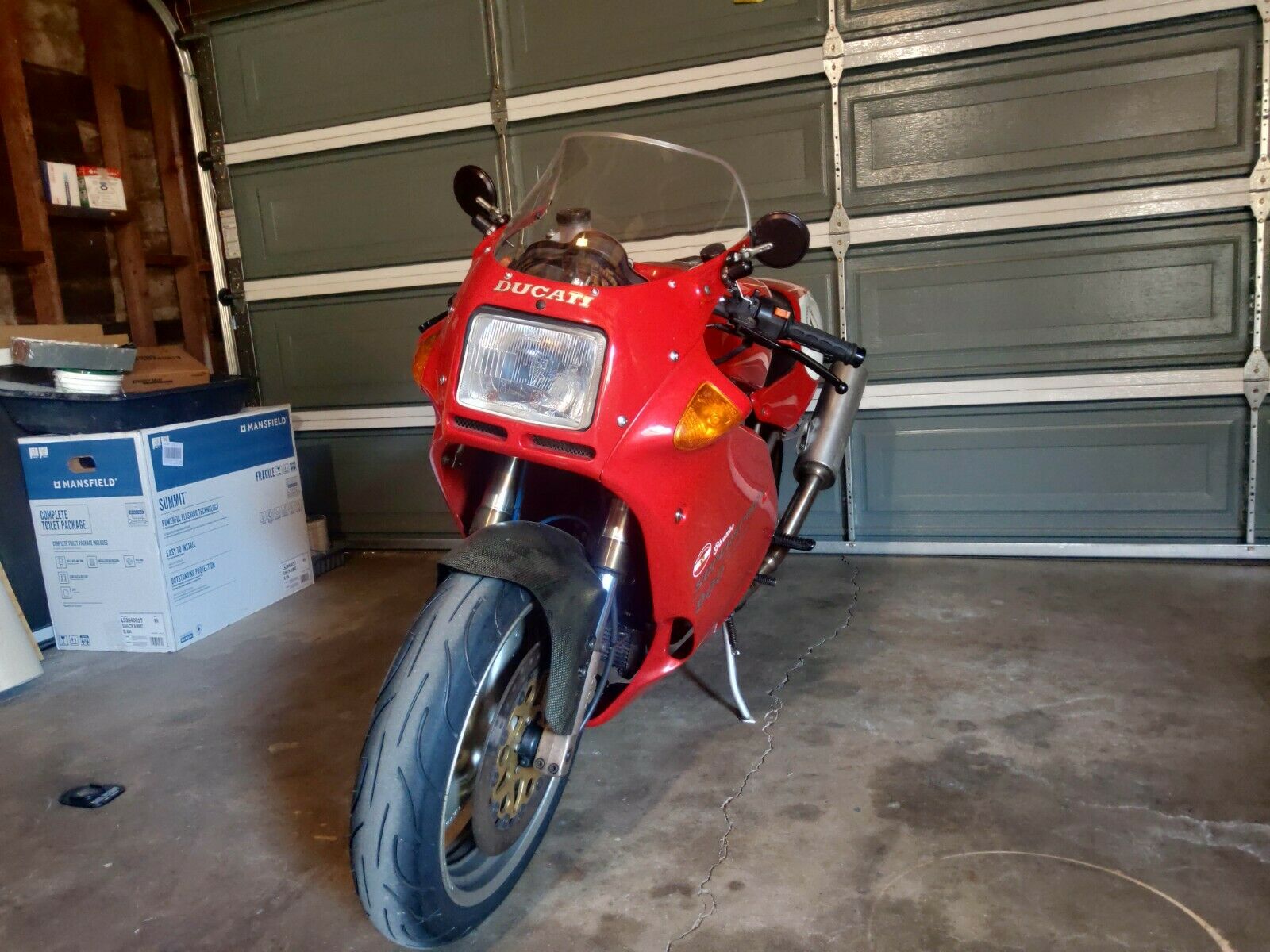 I can't speak from experience, but all signs point to these being awesome machines to ride. Plenty of torque, narrow, and red. What more could you ask for from a 27 year old motorcycle? Oh! Let's not forget it has a recent "Full Desmo Service" . . . whatever that means.
Interested?
You can make the jump here and ask all the questions you'd like.
Ciao!
Doug