Warning!
This post is in our archives. Links in this post have been updated to point to similar bikes available to bid on eBay.
Every post will be sent right to your inbox every morning when new posts are made. We will never sell our list or spam you. Plus you can click links to bid or buy right from the email and skip the site entirely. Subscribe to Rare SportBikes For Sale today!
1990 RC30 VFR750 with 15,882 miles for sale on ebay.
UPDATE 5.4.10: auction ended with a high bid of $21,100 and it did not meet the reserve.
**UPDATE 4.28.10** This one is and bidding is brisk with 63 views and 11 bids already!
Yes, you are seeing another RC30 for sale in less than 1 week. It is either the economy or the Baby Boomers moving on to another toy, but either way it is rare to see 2 for sale so close together. Last weeks RC30 didn't sell, but fetched a hefty bid of $28,766.00. I thought for sure it would have sold around the $27,000 mark, but the owner liked it more than anyone else, which isn't so bad considering he still owns the best RC30 I've ever seen up for sale.
This latest offering is nothing to turn your nose up to because it looks to have been a ridden a little, and cared for a whole lot. By looking at the pictures you wouldn't know it has 15k on the odometer other than the discoloration from the exhaust. Take a look and see what you think.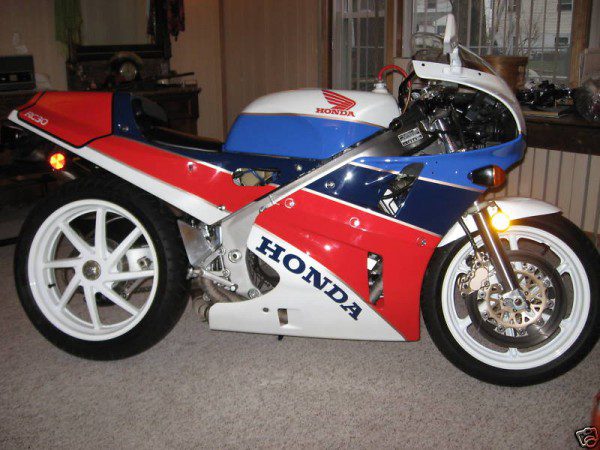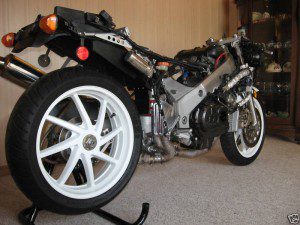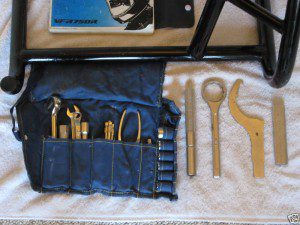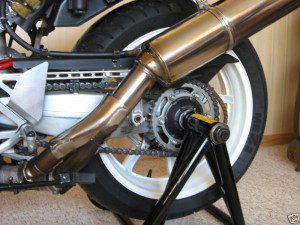 In the owners words:
Up for auction is my U.S. spec 1990 Honda RC30. Only 300 were hand built by a 4 man team from start to finish. There are fewer than 300 remaining since many went to the race track and were destroyed. Mine is # 176. I am the original owner and have put every mile on it. My bike has never been down, raced, or abused in any way. The bike has always been housed indoors and has never seen rain.

I will let the pictures speak as to its' condition-it could easily fit into a museum display. You will notice on the bottom of the lower fairing some slight discoloring. RC30s run slightly warm, and the hot exhaust will cause the discoloration. To protect the body and cool the engine bay the exhaust and coolant hoses are heat wrapped (easy to remove if desired). I thought about having the fairing painted but decided I wanted to keep it as it is. The discoloration does not show when mounted.

Included with the bike is the original owner's/service manual, an original sales brochure, a complete copy of the parts microfiche, the original Honda race stand, a signed picture of a Two Brothers RC30 Rider, a sealed model of the RC30, and a video of a very young replacement rider named Miguel DuHamel riding an RC30 to Victory in the Daytona 200.

Whether riding this bike with a grin that won't fit in your helmet, or staring at it as a piece of fine art, you will not be disappointed.

This RC30 is that good.
Thanks for the heads up from -Dan RC30
Cheers!
dd