For Sale: 1986 Suzuki Gamma 500 Walter Wolf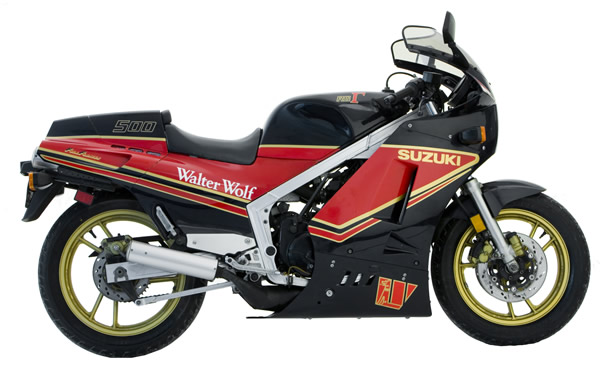 We at RSBFS see these Walter Wolf edition bikes on a semi-frequent basis. In fact, this particular bike was written up by Ian last May when it went on sale from the Solvang Motorcycle Museum near Santa Barbara, CA. Click here to read Ian's post. It looks like the bike sold in the final months of 2011; the price was never published, but the museum was asking $15,500 at the time. You can see the original museum ad HERE.
This bike is now back on the market in the Los Angeles area. If you missed your chance to purchase it from the Solvang Museum, this seller on Craigslist will happily offer it to you – at a $5k premium.
From the seller:
Have you been looking for one of these for the past 10 years? Well your lucky day is here!

Rare Walter Wolf Suzuki Gamma 500. Only 99 sold in Canada. All stock, clear CA title, 12,000 miles, runs great. clear title, new tires and battery, fully serviced

Purchased from a motorcycle museum collection. $20k obo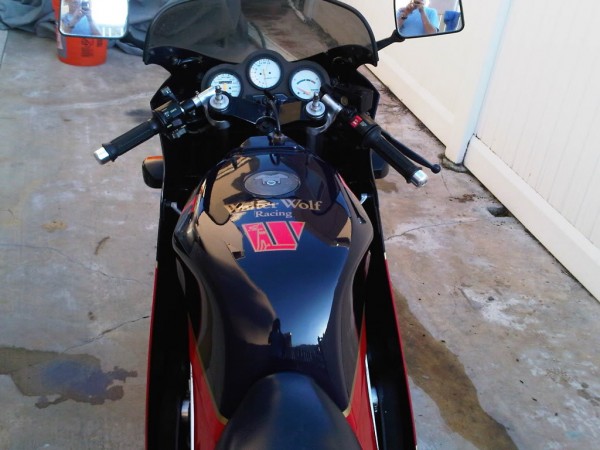 This bike has approximately 20,000 KM on the clock (that is 12,000 miles for the metric-challenged), and generally appears to be in good condition. There are not a lot of photos, but I'm sure you can contact the seller for more info if interested. This is a pretty high price for a Walter Wolf edition, but if you just HAVE to have the bike, you can find it on Craigslist by clicking on the link.
MI