For Sale: 2004 MTT Y2K Jet Turbine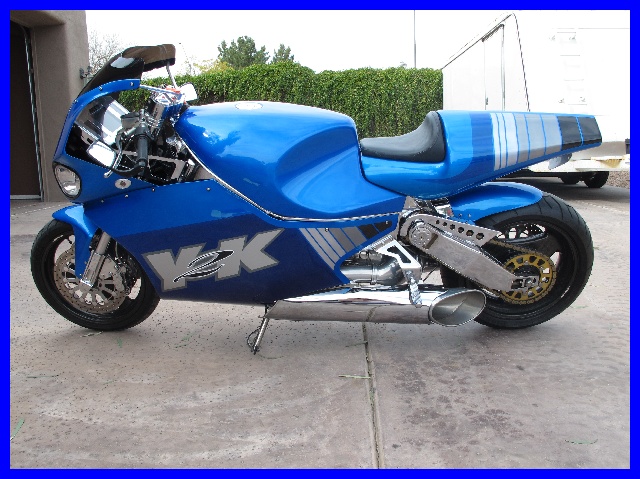 Just for fun, here is a rare sport bike that will rip the headlights out of whatever you are riding enroute to its record-breaking top speed (reported to be in the 230 mph range). Go ahead and turbo charge your 'Busa or Zx14 for all the good that it will do you. This ground missle is powered by a helicopter jet turbine. Good luck keeping up.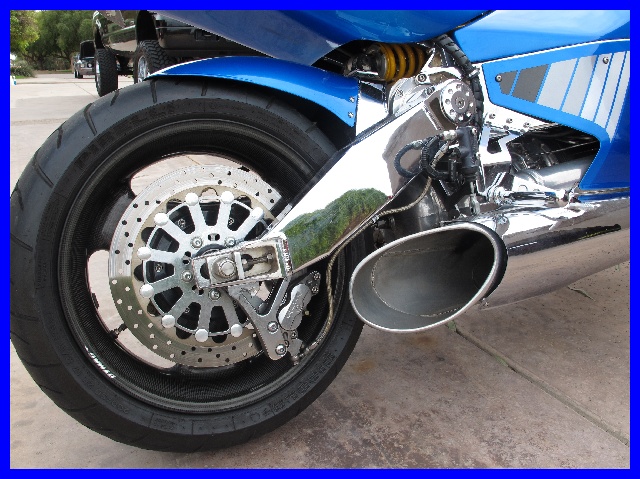 Besides the top speed number, everything else related to the Y2K is big. Check out that sewer pipe-sized exhaust! Forget your Termis, FBF, Leo Vince or Yoshimura slip ons. Got size envy? This Rolls Royce jet turbine needs some big pipes to breathe through on the way to its 320 shaft HP rating. Harnessing all that power is an innovative 2-speed automatic gearbox. Throttle lag is noted to be a problem at lower (i.e. street legal) speeds, but does anybody really buy one of these for the morning commute in stop and go traffic? Doubtful.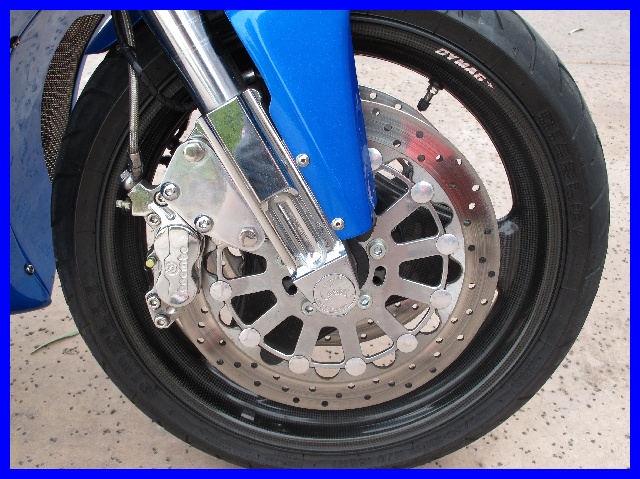 After the "push comes to shove" acceleration aspect of the MTT Y2K bike, we have pure and simple physics to deal with: a 500 pound motorcycle traveling over 2 bills requires some serious stopping power. The twin 320 mm discs and Brembo calipers look the part, but I think I would prefer some monoblocs clamping down on carbon-carbon rotors. Personally, I'm looking for the parachute release switch…..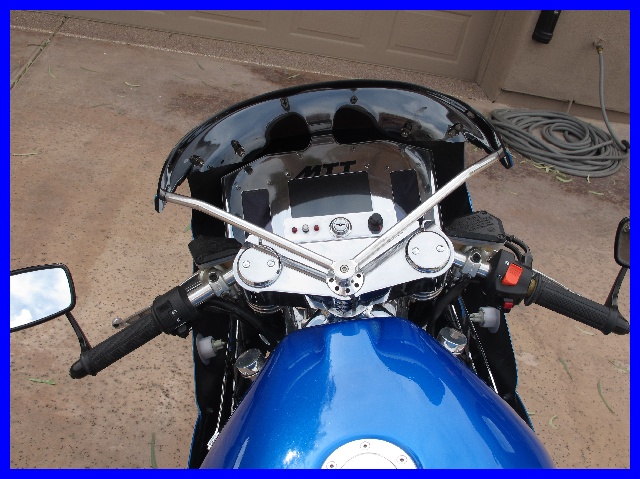 From the seller:
MTT Y2K Jet Turbine Motorcycle – LOW MILES

World famous Y2K motorcycle in the Guinness Book of World Records for being the fastest and most expensive motorcycle in the world! One of 12 made in the world, here is your opportunity to actually own one. Mint condition, under 800 miles, polished in chrome chassis with carbon fiber wheels. Full carbon fiber body featuring a Rolls Royce c-18 helicopter jet engine equipped with full helicopter and motorcycle electronics. Easy to ride, and easy to start.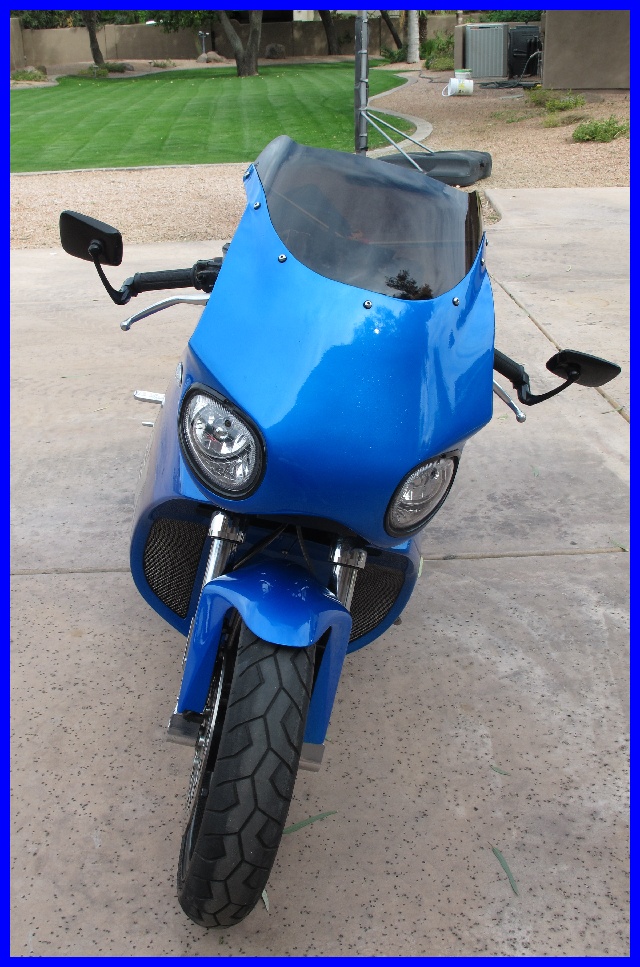 The front end of this thing has quite the bug-eyed look, but with 300+ HP on tap not too many folks will be witnessing that view. And since jet turbines are pretty versatile powerplants, they can be configured to run on a number of fuels: kerosene, diesel or even the Jet-A served by your local biz-jet accessible airport!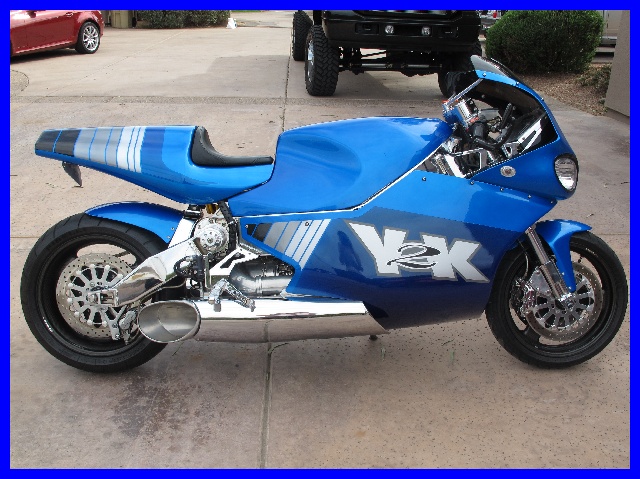 The Y2K bike always creates a sensation – all due to the wretched excess. That excess includes the price – new these were $175,000 – $195,000 purchases. Toys for the rich boys. The used market has helped some, as this bike is being offered for the relative bargain of $145,000 OBO (less than 1,000 miles on the odometer). Check out the auction here and then jump back and let us know what you think. If you had the cash would this be a bucket bike for you?
MI