RSBFS is growing, and we are attending more events this year than any other in our history. The great news is we get to talk to fellow RSBFS enthusiasts everywhere we go!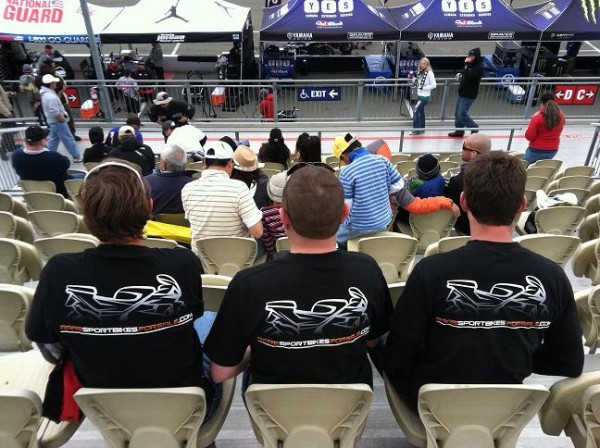 Back in May we attended the West Coast Moto Jam at Infineon Raceway in Sonoma, CA. The Moto Jam was a massive weekend including motocross, dirt track, Super Moto, and AMA Superbike racing – with all tracks located on the Infineon premises. While it was cloudy, the weather held and we saw some great racing. We also had the opportunity to meet with some super fans (including some of the guys from Peterson-Caterpillar). Watching the racing from the stands was great, but viewing the action high above the racetrack in the sky box suites was even sweeter! RSBFS does it up in style. Some lucky fans even got to go home with new RSBFS swag.
The next stop for the RSBFS crew was Laguna Seca, CA – Round 10 of the Red Bull Moto GP World Championship. With sunny weather, great racing and lots of RSBFS fans to talk to, what could be better?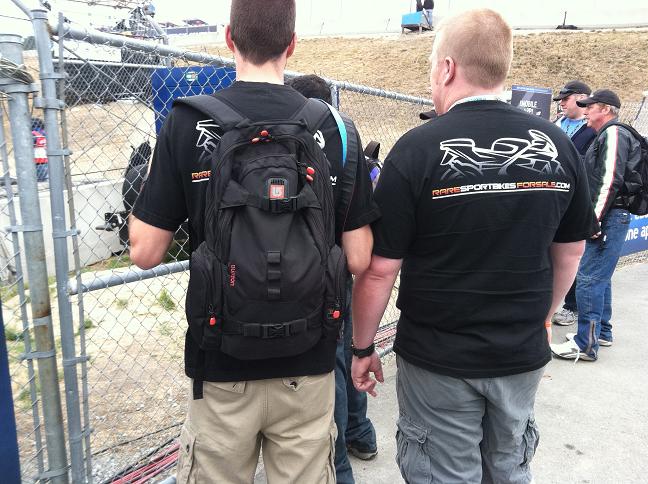 The Laguna Seca event was a combo Moto GP and AMA Superbike event, with a reported 136,285 in attendence. And while intense racing action was happening on the track, the infield was full of major OEM displays (Ducati, Suzuki, Honda, Yamaha) as well as related vendors. Ducati in particular had an impressive area, and invited select owners a strategic place to park. See photos for some of the choice rides parked throughout the area.
With the manufacturers so involved in Moto GP, there were some amazing celebrities on hand to provide demos and Q&A for the fans: 500cc World Champion Randy Mamola was on hand to terrify passengers with Ducati Moto GP X2 rides; Kenny Roberts, Eddie Lawson and Wayne Rainey were on hand to help celebrate Yamaha's 50th anniversary of Grand Prix racing, and Kevin Schwantz was on hand as well. Kenny had almost as much track time as the Moto GP boys, touring on the YZR-M1 alongside Eddie on Saturday (see track photo below), and then lapping the track on Sunday on his 1980 Yamaha 500cc two stroke GP bike. Great stuff, and great to talk to RSBFS fans in the stands!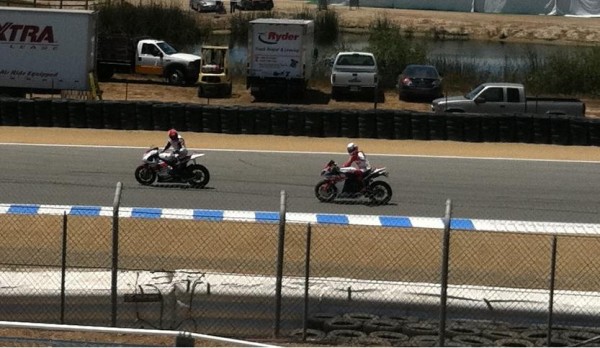 So what is next for RSBFS? Well, if you are headed to the Moto GP race at Indy, better get your shirts ready – because we will be there too. So be sure to be on the lookout, because we will be looking for you! Leave a comment below if you'd like us to bring out a shirt for you. We have S, L, and XL's left.