Update 1.2.2019: The bike has SOLD! -dc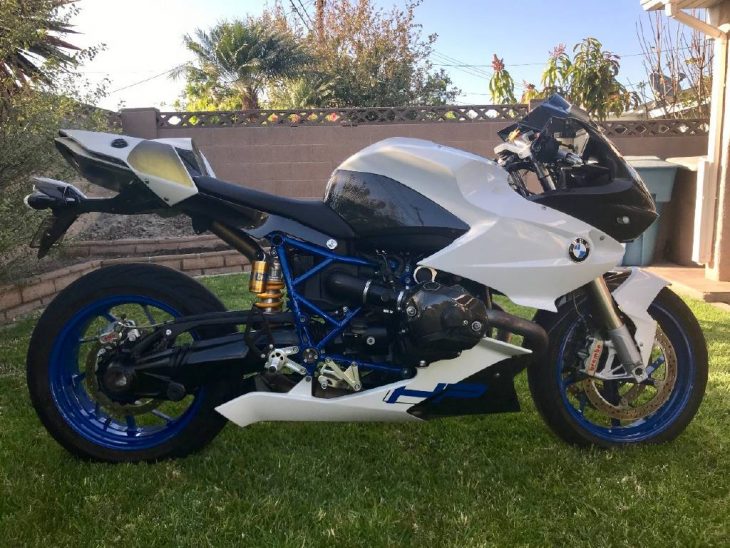 There is no other way to put this: If you must have the ultimate expression of BMW's iconic two-cylinder boxer engine, the 2009 BMW HP2 Sport is your only option. The engine has been in rafts of special, technologically perfect, desirable machines, but it was never so focused, powerful and manic as here. It took the line's venerated torque curve, refinement and unique Germanness and turned it into a race bike engine. Around that mill, which was the first of its breed to have dual overhead camshafts, BMW draped carbon fiber by the sheet and a World Superbike-spec datalogger (no, seriously) dashboard. They kept the whole thing moving in the right direction with Ohlins suspension on both ends.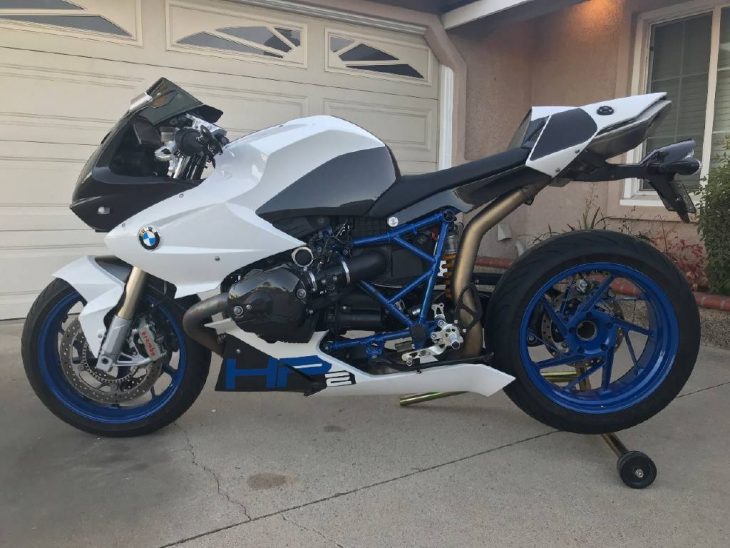 The bodywork was all carbon fiber, as were the valve covers, and the bike rocked forged wheels, fully adjustable footpegs and a quickshifter. it has taken the rest of the superbike world until now to come close to catching up with the blingy, technical prowess of this nine-year-old Bavarian.  The list goes on to include forged triple clamps and a bunch of other special parts, but the list of superlatives is getting exhausting.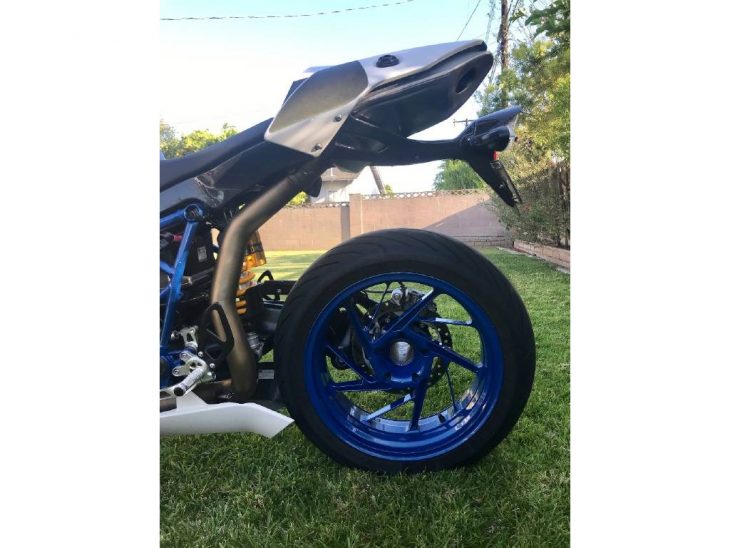 Perhaps the best part of the HP2 is that it was never really meant to be much of a racebike. The telelever front end is heavy, the heads limit cornering clearance, and, what's more, it debuted as the S1000RR came on the scene. It was pure engineering obscenity, the expression of the wildest fantasies of some seriously nerdy German gearheads.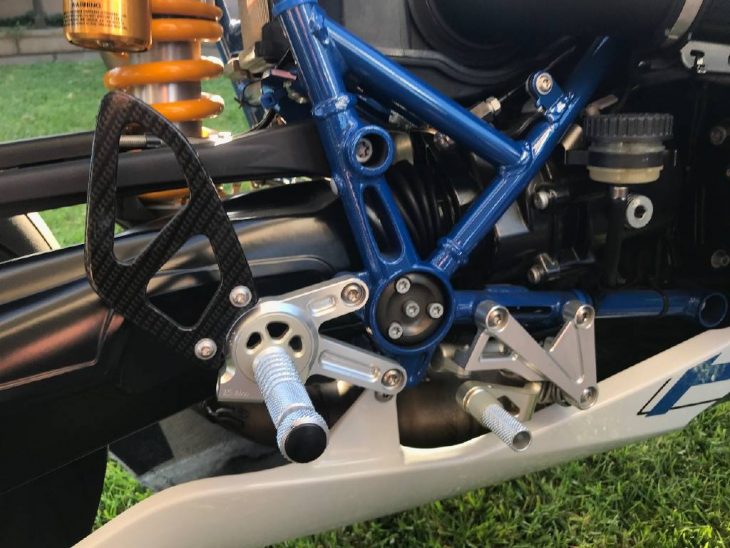 This one is an immaculate, 7,000-mile example with a bunch of tasteful aftermarket bits, including an uninstalled Power Commander 5. All the stock pieces (except the original battery) come with it.
From the seller:
Rare opportunity to own a 2009 BMW HP2 SPORT. Only about 250 HP2 Sports were ever brought to the US.
One of the most beautiful examples of a supersport motorcycle ever produced.
This motorcycle came with some of the best equipment from the factory:
MotoGP inspired 2D data logging dash
Quick shift
Full carbon fiber bodywork
Carbon fiber heads
Full Ohlins suspension
Forged wheels
Added:
Bar end mirrors with custom mirror block offs (have the stock mirrors)
Mini front turn signals (have the stock turn signals)
Shorai Lithium battery
Including the PitBull stand
Have all the paperwork, pink slip in hand, registered till Nov 2018, owners manual, PC5 never installed, will come with the BMW
This bike has been stored in my dining room and painlessly cared for.
Text if interested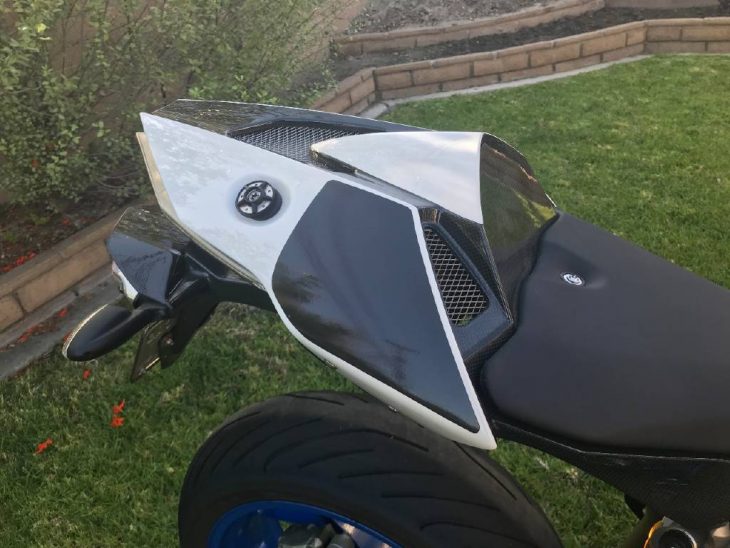 The bike is located in Garden Grove, California, and is listed at $16,500 on Craigslist and CycleTrader.