Having graduated from nascent collectible to crazy-to-ride museum piece, Honda's pre-eminent VFR750R / RC30 continues to appear for auction with exotic car-level reserves.  This Michigan example appears in a collector's warehouse and looks superb.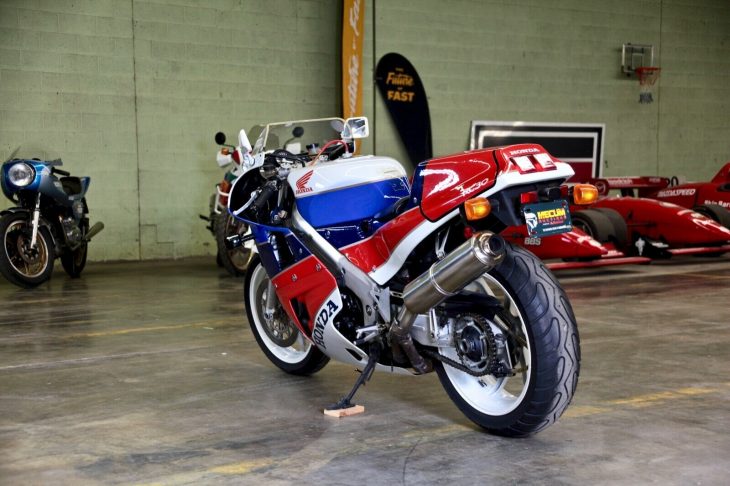 Sharing V-4 engine architecture with the roadgoing VFR750F, the -R was mostly different inside the cases and pushed 118 ponies.  Titanium connecting rods greatly reduced rotating mass and defined unobtanium.  Crank and cams were geared to provide a power pulse every 360 degrees, improving rideability at racing rpms.  The all alloy chassis and peeks out behind the fiberglass fairing, holding 41mm right-side-up forks and ELF's single-sided swingarm.  Trailing throttle torque was tamed by the factory slipper clutch.  Single seat and five gallon alloy fuel tank had their focus on the race course.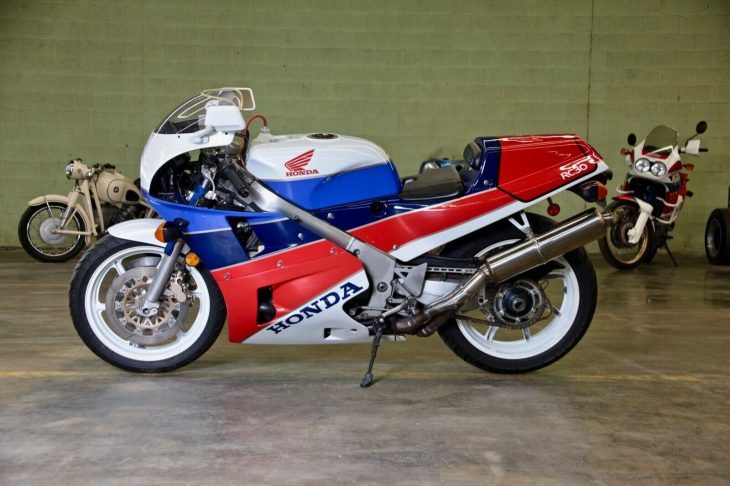 Said to be hosted by only its second owner, this RC30 looks outstanding and reports 7,037 miles.  If the new owner elects to ride there will be time to go over any needed repairs and recent maintenance, but they aren't discussed in the eBay auction:
One of the modern era's few immediately collectible classics
The RC30 was created for one reason – to win the World Superbike Championship! 
The seller is the second owner of the bike
First owner was Nick Helyer who purchased it in Orlando, FL in 1990

Nick was a British gentleman that apparently did some WEC racing in the late 1970s, early 1980s
The bike notably includes the owner's manual, tool kit and two keys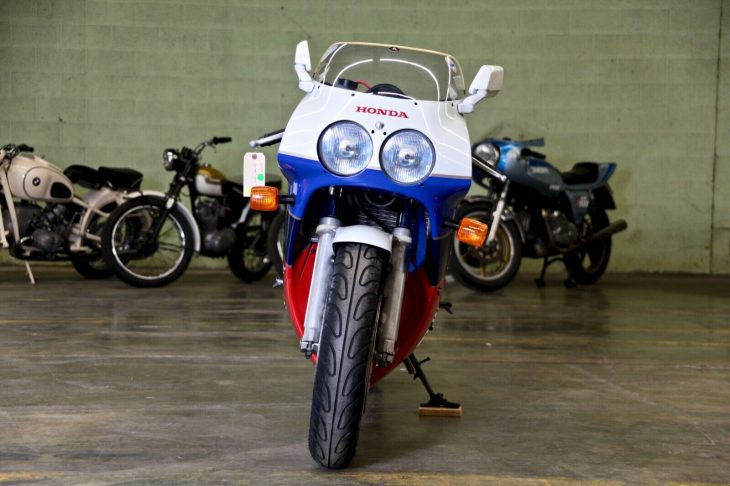 Success came early and often to the RC30, taking the two first Superbike World Championships under Fred Merkel, as well as Formula TT wins with Joey Dunlop and Carl Fogarty aboard.  Not to mention a handful of World Endurance Championship wins and AMA Superbike victories.  Though this is "merely" the streetable VFR750R, it would make a singular afternoon.  Hopefully the next custodian will be able to arrange it.
-donn