My chance to wish RSBFS fans wonderful Holidays and a great New Year !  – donn
Nearly 25 years down the road, Ducati's venerable SuperSport still has a lesson or two for riders who haven't had the chance, and a little nostalgia for those who have.  Despite some substantial miles, this 900SS looks to have  been cared for well enough to display or ride.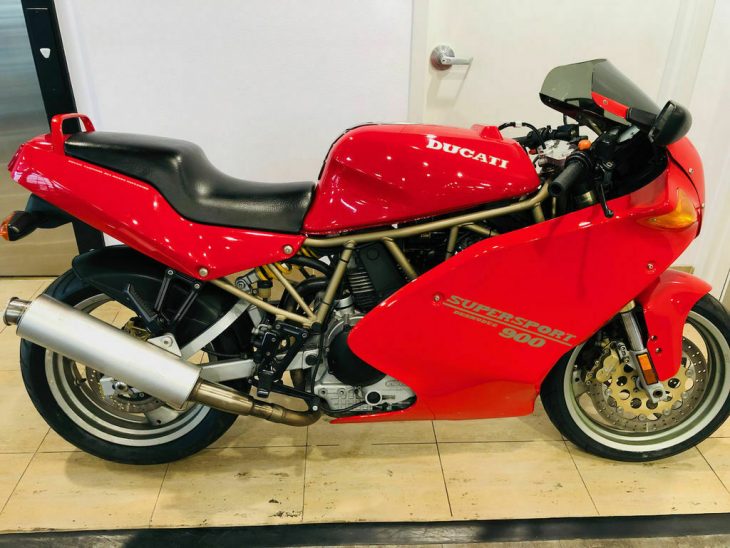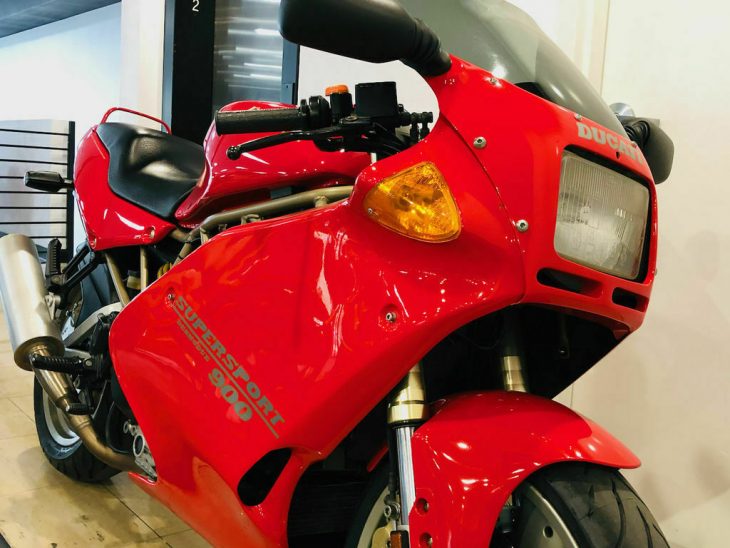 The late eighties – early 1990's Supersports were based on Ducati's new engine, with two valves per cylinder and belt driven cams.  84 hp are on tap, everything visible through the trellis frame and kept in contact with the tarmac by Showa dampers.  320mm Brembo brakes were praised for their honest feel.  The lack of new-fangled or optional equipment kept the power-to-weight ratio up there – no glove boxes in the fairing, no anti-dive, no shaft drive, and just the smallest underseat tray for a tire plug kit.  Adherence to the basics also kept the out-the-door price under control and let owners pick their own farkles.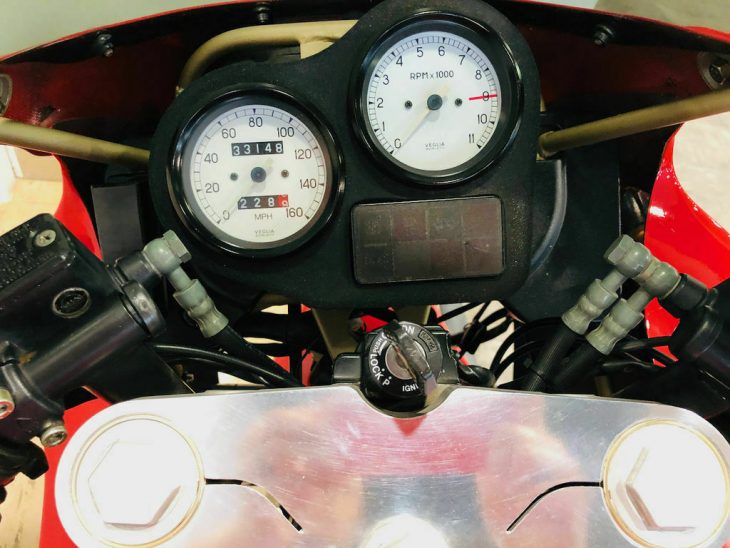 The offering dealer has an interesting stable of bikes, but generally offers no history.  This 900SS shows just over 33K miles, and likely has some re-finishing in its past.  Rarely seen at this kind of age, this SS is stock right down to the factory aluminum mufflers.  The next owner can weigh the lack of apparent damage and super-cleanliness with the maintenance that might be required.  Comments from the eBay auction:
FACTORY-ORIGINAL WITH OEM EXHAUST SYSTEM AND ALL ORIGINAL EQUIPMENT. NEVER CRASHED, GREAT SHAPE. STARTS AND RUNS PERFECT, FUEL AND OIL DRAINED FOR COLLECTOR DISPLAY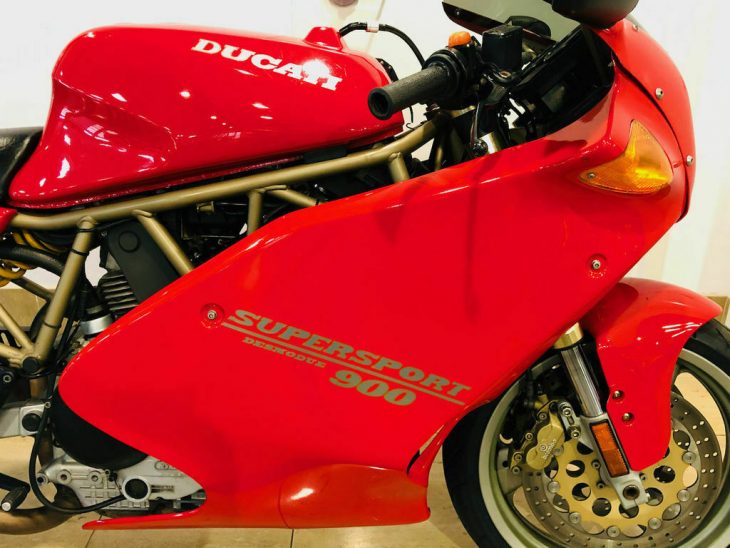 First envisioned in 1974, the SuperSport has held down the desmodue side of the showroom until recently, delivering a return to basic motoring values poo-pooed by many value engineers.  Yes, you can add soft bags and tour, heated gear and ride there, even carbon components by the ounce.  Or not, and take the back roads on a sunny afternoon – destination: an entirely non-virtual experience.
-donn