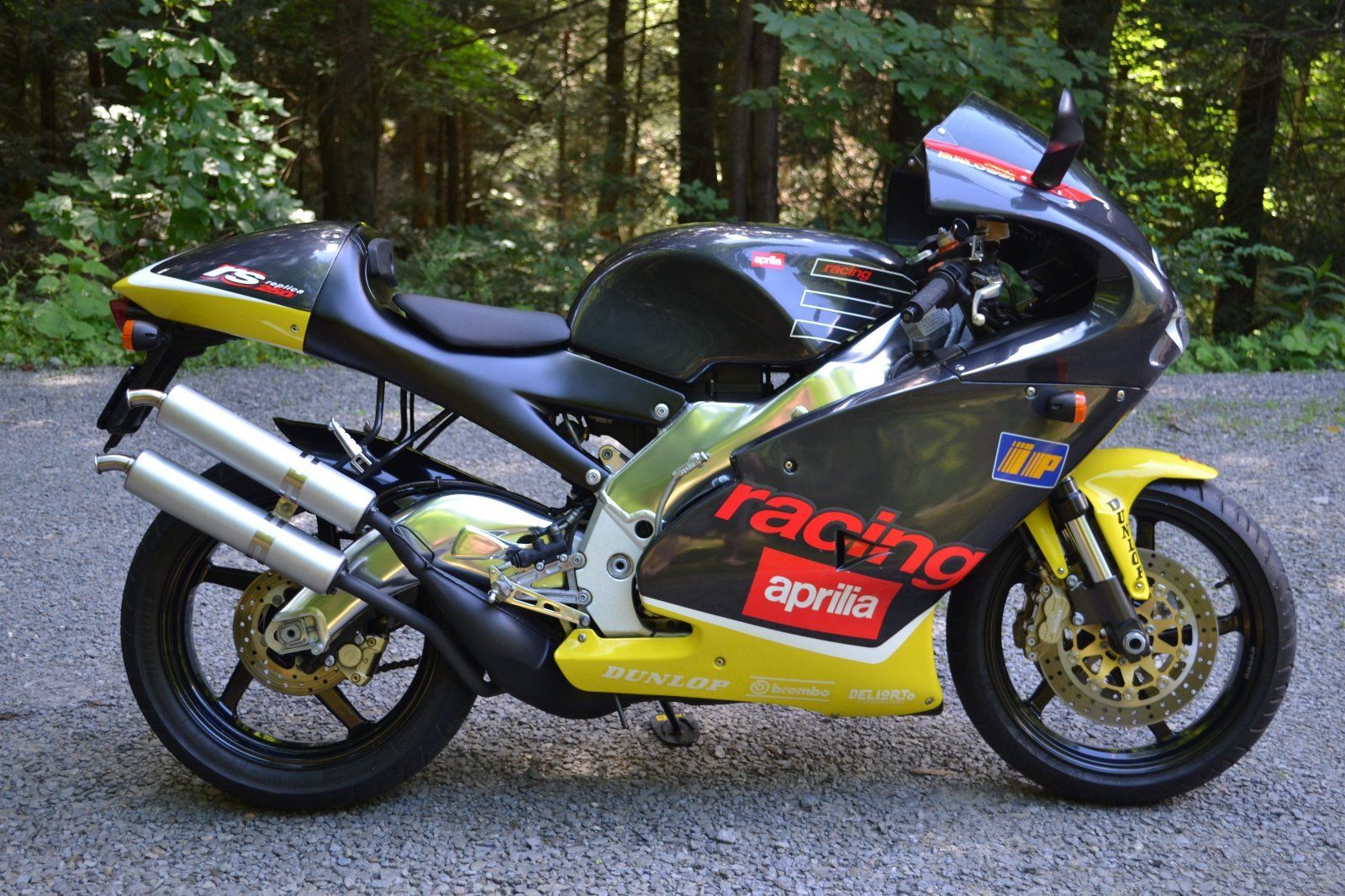 It's always a wonderful morning when a quick perusal of "stuff for sale" nets a smoker looking for a good home. Makes me feel like I'm doing the world a real service, like finding foster homes for stray animals. In this case, the animal in question runs on premix and has the potential to scream like a banshee. Nice! Today's stray is an imported Aprilia RS250, brought to this country by a US military member (yet another reason to thank a vet for their service). It has very low miles and appears to be quite clean. It's also looking for a good home.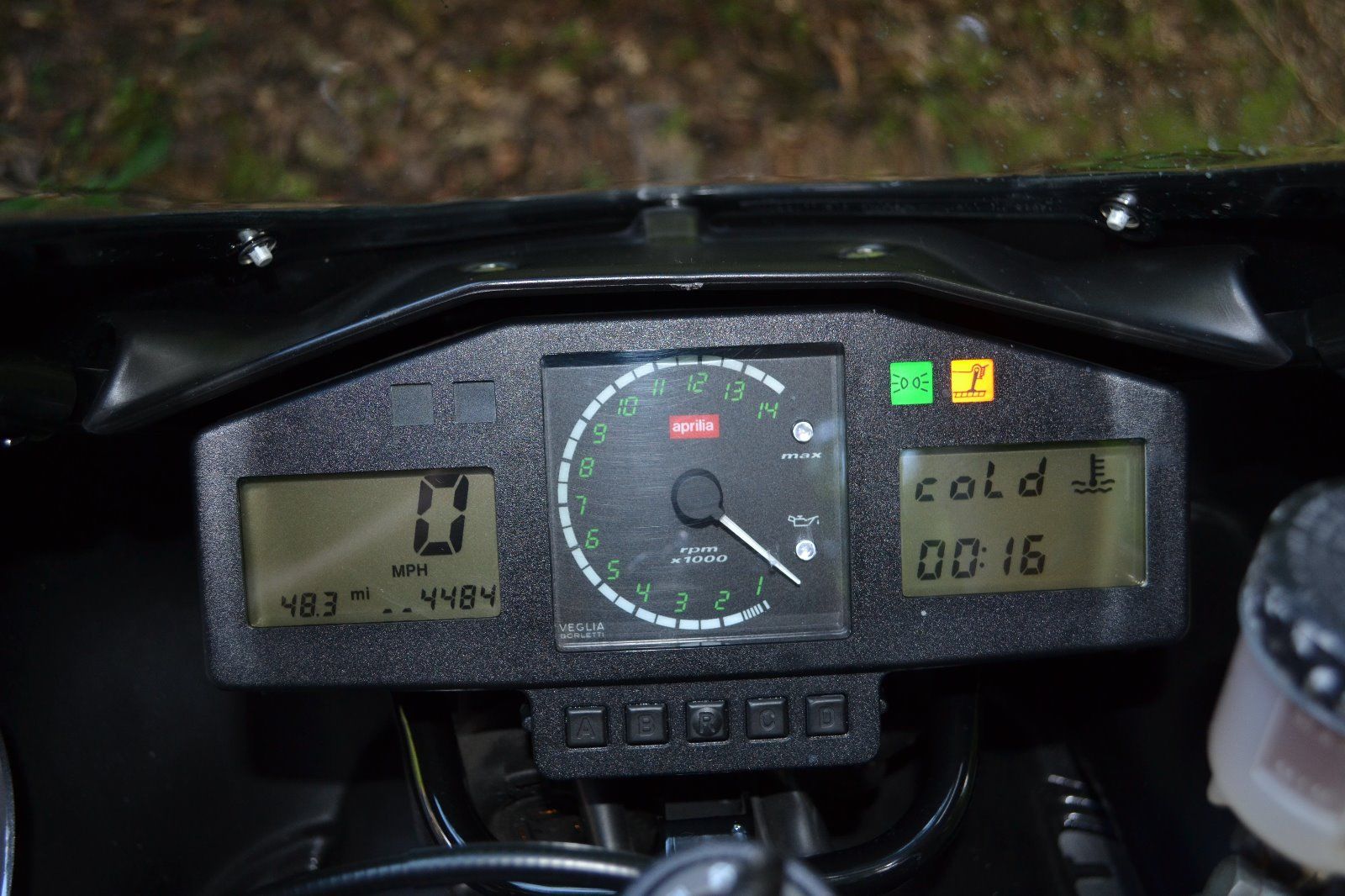 Aprilia created the RS250 series to celebrate their GP success in the quarter liter class. Streetable versions of the RS250 were built from 1995 – 2002, with minor cosmetic changes coming in 1998. And while Aprilia is a well-respected motorcycle manufacturer in their own right, they turned to Suzuki when it came time to build the RS250. Utilizing a Suzuki-sourced VJ22 V-twin, Aprilia made minor changes in the packaging, bolted on a RS250-specific set of chambers and updated the ECU to their own specs. Otherwise, you can expect similar sounds, feel and performance to the motive power of a RGV250. The rest of the bike is pure Aprilia, with a twin spar aluminum frame, upside down forks, a curved swingarm, and race-tuned aero bodywork.
From the seller:
This is a 2000 Aprilia RS250, street legal motorcycle that was originally imported by a US military person many years ago. I have owned it since 2008. It has a 17-digit VIN number, and is insured, licensed and completely street legal. I have always stored it inside a heated garage at my home. As you can see by the photographs, it is extremely clean and well maintained. It has 4,484 total miles and is in all original condition, including the original tires. The only non-stock part on it is a tinted windscreen. I have ridden it a couple of times a year since I've owned it, and I always drain the tank and fuel system between rides. I have always used Motul 710 full synthetic two cycle oil in the injection system. It has a few scratches on some of the bodywork and decals, and I was told that these scratches occurred during shipping to the US. I never doubted this explanation since the bike shows no signs of having ever been crashed. It is in excellent mechanical condition, and it runs and rides like a new motorcycle. All lights and instruments work as they should, and there are absolutely no problems or issues with anything. Included in the sale are the original toolkit and the rear passenger seat that came with the bike when new. I also have a new replacement windscreen that I will include in the sale. The one on the bike is scratched, and I bought a new one to replace it, but never installed it. This is one of my all-time favorite motorcycles, and I am only selling it to help fund the purchase of another rare motorcycle.
The RS250 is not exactly rare in the sense a RC30 or OW-01 is rare. However they are definitely on the "more buyers than available stock on hand" scale of supply and demand. Even so, they are not terribly expensive. This is true even though these may be some of the most modern (chassis, suspension, brakes, electronics) street-going two strokes available to US buyers. With a 17-digit vin and clear title, you'd be in like Flynn at your local DMV – California residents, as usual, need not apply.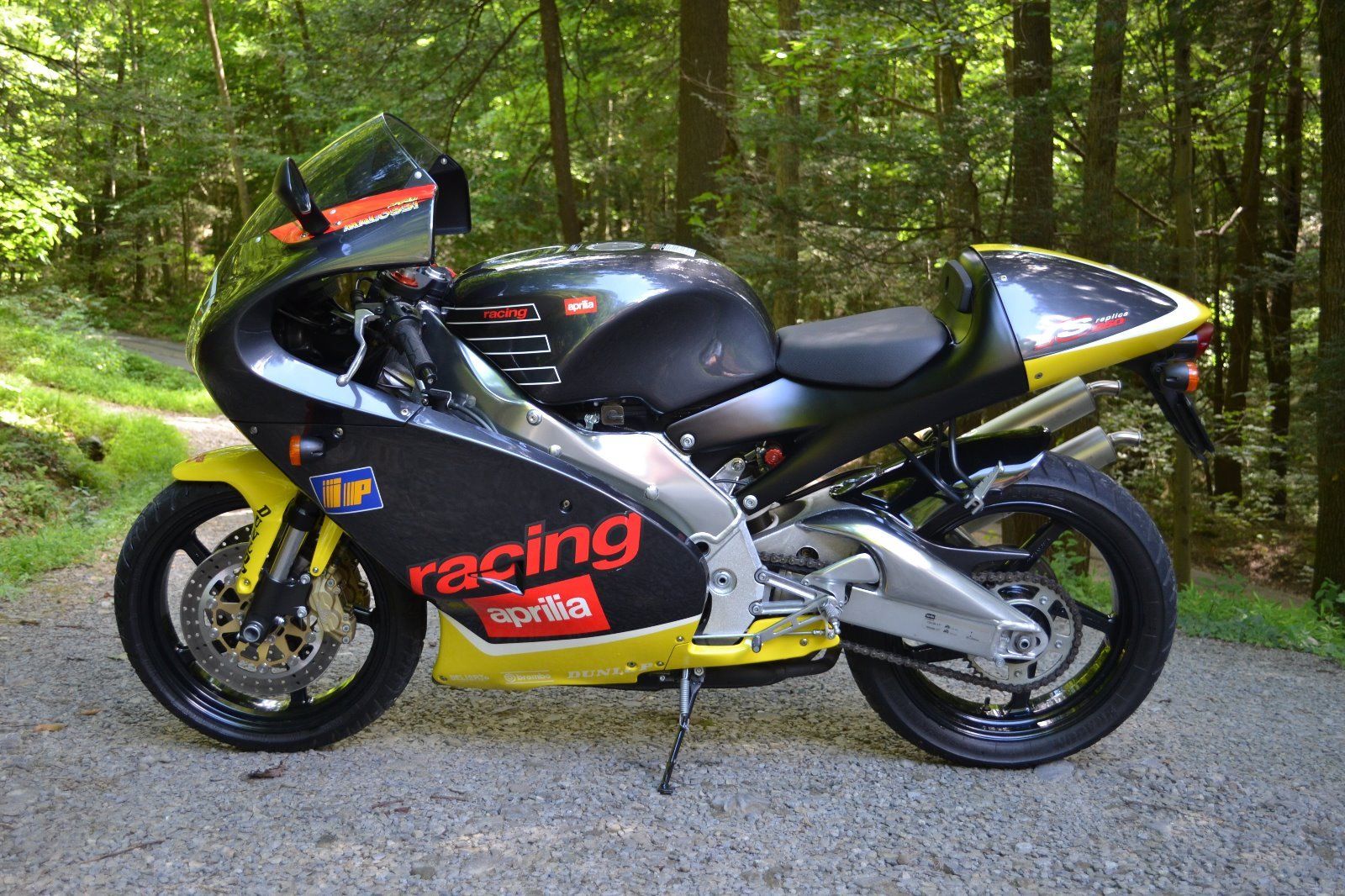 This auction is just getting underway, with a current bid below $1,500. There is a reserve in place, so this bike may not be getting a new home any time soon; time will tell here. Meanwhile, readers are encouraged to search the RSBFS archives on these wonderful machines, given that we have seen quite a few pass through our pages. Doing your homework is the best way to ensure you chase after the right bike, for the right price. Check out this 2000 Aprilia RS250 here, and ping us back in the Comments section if you have one of these or have ridden one. Good luck!!
MI