For Sale: 2002 Ducati 998R Superbike #450/700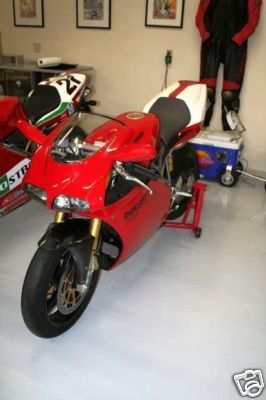 When it comes to running with the big dogs, this ultra-rare 998R was one of the biggest dogs around. Proven in World Superbike (Troy Bayliss won in 2001 riding a 996/998 Ducati), the 998R is the last of the generational line that started with the iconic 916 nearly a decade before.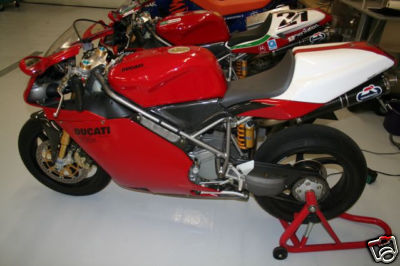 From the seller:
I am offering my very rare 2002 Ducati 998R Superbike for sale. The bike is in excellent condition and has been meticulously maintained. I purchased the bike from a well known collector who has an expansive collection of the rarest most valuable Ducatis. He had two 998Rs and agreed to sell me this one 6 years ago. This is my second one and I am making room in my own collection for another acquisition. I will say this is one of the more rare and elusive Ducatis. I have never seen another one besides the ones I've owned…..even more rare than the much sought after Desmosedici.

The bike comes with the factory plaque of authenticity from Italy that matches the plaque on the bike's triple clamps to confirm the bike's pedigree, the Ducati cover for the bike, the tool kit and headlight replacement cover for track use.

Of course the bike runs perfectly and provides an amazing ride. The tires have 1000 miles on them. This bike has never been on the track and has always been ridden by a responsible adult on casual weekend rides.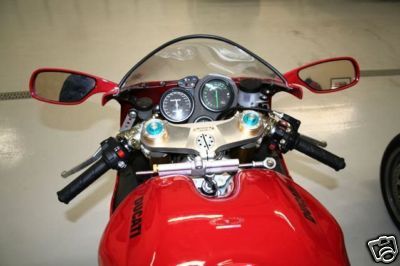 You would think that the seller is utilizing hyperbole when he waxes how rare these bikes are – but that would be unkind. We here at RSBFS have seen very few 998R models – the last being this one as posted by alumni Doug back in 2010! If this last-gen R model floats your boat, jump quickly because Halley's Comet might come around again before we post another.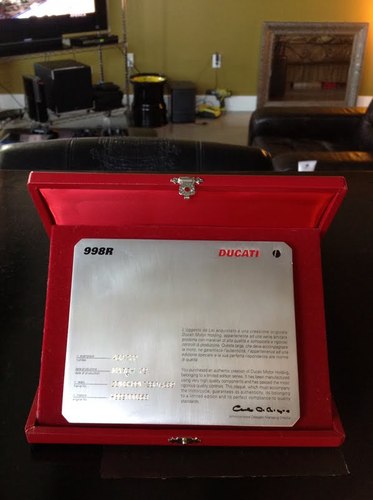 This auction is for the big boys only: the ante started at $18,000 and bidding is currently sitting at the $20k mark with a few days to go. If you can defer some house payments, put off that pool you've been looking into, siphon off some cash from the kids college savings funds and raid your 401K, this might be the bike for you – this is a 998R after all…. Click the link to check out the auction. Good luck with this one!
MI