Update 9.30.2018: This bike has SOLD! Congratulations to the buyer and seller! -dc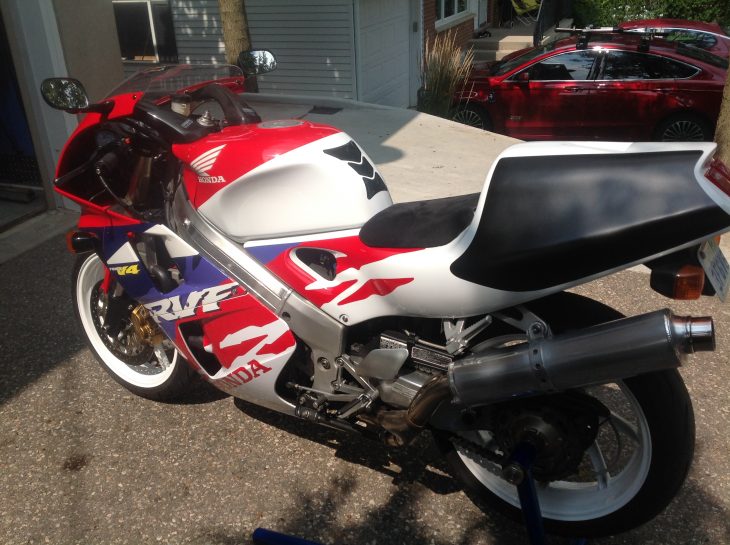 As the little brother to the legendary RC45, the 1996 Honda RVF400R in some ways got stuck playing second fiddle to the faster bike. That isn't exactly fair treatment, though, as the screaming little gear-driven V4 had the character and handling to make a very good case for it being a world-class standalone machine.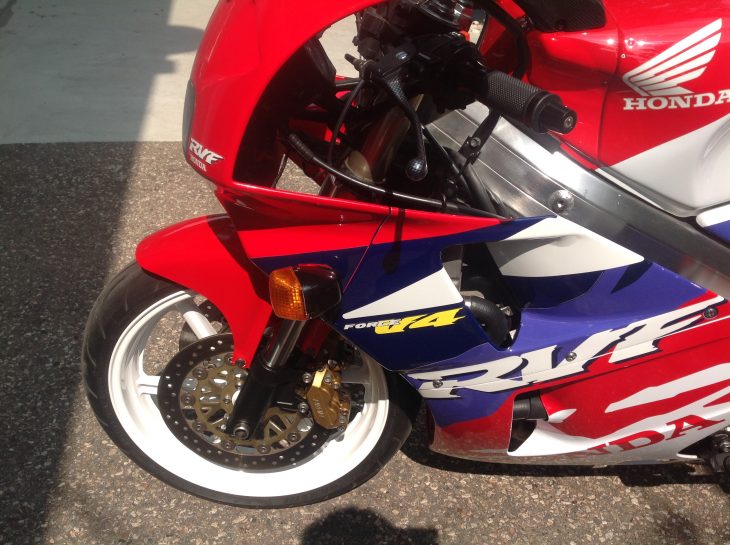 They have had something of a resurgence lately, as people who want the thrill of a bike whose main weapon is momentum and value mid-90s Japanese build quality gobble these up on the grey market. Were it not for their rarity, they make a true case for themselves as an everyman sportbike. They're not overly expensive, they're reliable, and they suit new and experienced riders.
This one has an aftermarket powdercoat job on its wheels, but the bodywork is apparently all original and looks to be in good shape. The seller says it currently serves daily rider duties. It has a few easily reversed mods, and the seller is providing the original pieces should a new owner want to take it back to stock.
From the seller:
I have a Honda rvf all original body panels,it's a daily rider.
The bike has a Tyga rear tale section on the bike right now.
Bike comes with all original parts, also has a HRC upgraded ECM
Tires are a year and a half old, brakes are one year old, it has HEL stainless steal brake lines.
Wheels are powder coded white not black.
Over all condition out of ten would be a 8.
Let me know if you need any other info.
Attached are some pictures
We are from St. Jacobs,( just outside of Waterloo) Ontario, Canada.
Asking $7,000 US or best offer.
Thanks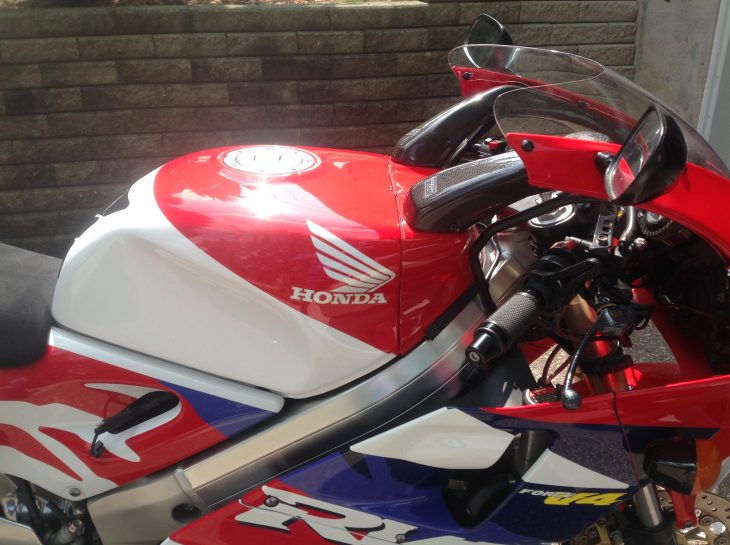 The asking price is in line with what we see these bikes go for, despite the fact that buyers on the southern side of the border will have to contend with importing a bike that is newer than 25 years old. With the market as hot as it seems to still be for bikes like this one, that shouldn't be too awful a prospect.