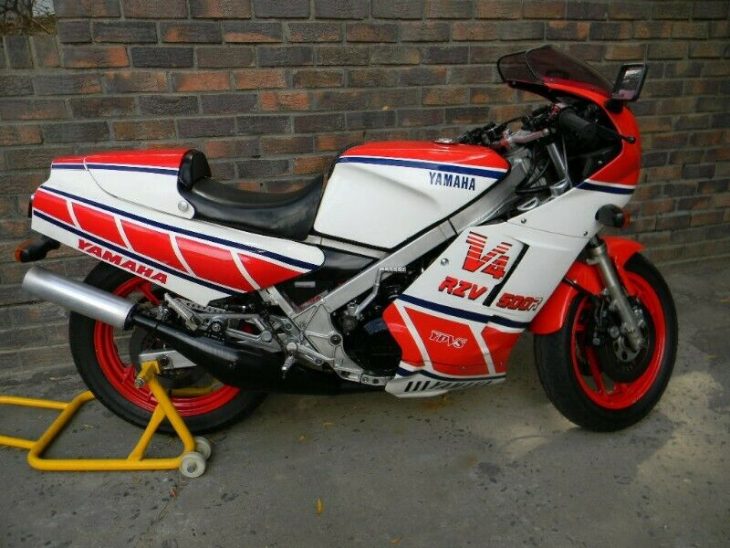 The 1986 Yamaha RZV500R was the neighborhood knee dragger's chance to ride the machine that carried Kenny Roberts to three world titles and helped Giacomo Agostini break MV Agusta's ridiculous streak of 17 Grand Prix titles. It was billed as a 500cc GP machine with headlights and blinkers, though the similarities were actually pretty tenuous. The engine was the bike's closest similarity, a two-stroke, twin-crank 500cc V4, but it was laden with concessions to rideability and emissions. With the right tweaks, though, it would still push out the best part of 90 horsepower.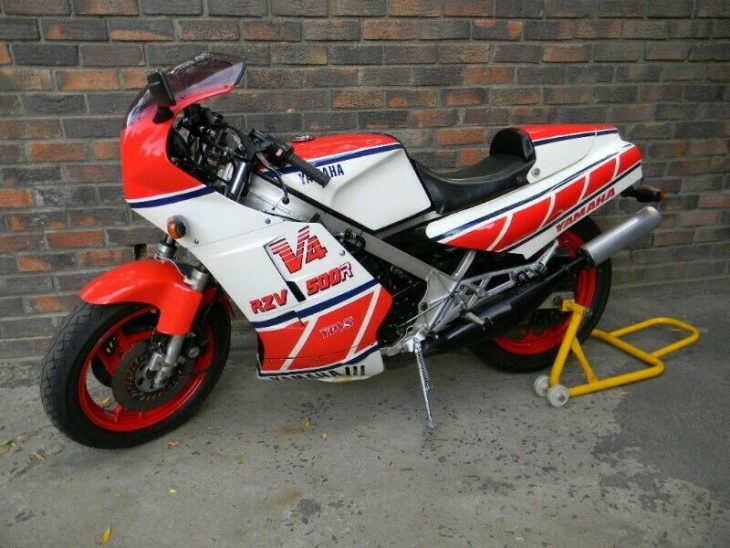 The RZV500Rs were a Japanese-market special, and came with an aluminum perimeter frame that made them a decent stretch lighter than European and Australian models. This one has had its engine "uncorked," and wears a set of OEM de-restricted exhausts, Boyesen reeds, an overbore and new gaskets and seals. The engine rebuild was part of a more extensive restoration, which included new paint and brake and suspension modifications. Despite having 35,000 kilometers on the odometer, the bike appears to be in excellent cosmetic and mechanical shape.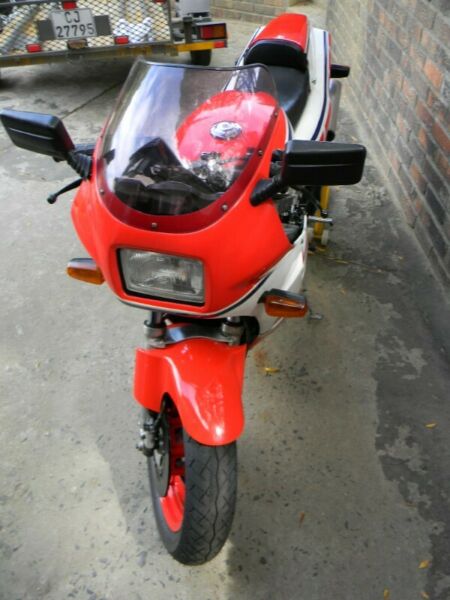 From the seller:
This pristine aluminium framed 1986 YAMAHA RZV500R, 2 stroker, lovingly restored by its current owner to its original condition.

Engine : professionally rebuilt – cranks, seals, genuine gaskets, Boyesen dual stage reed valves,

Over bored (0,5) with new Mitaka PTFE coated piston kits.

Fully de-restricted (with standard, de-restricted pipes)

Suspension and brakes upgraded.

New, period correct tires.

Professional paint job.

Runs like a train !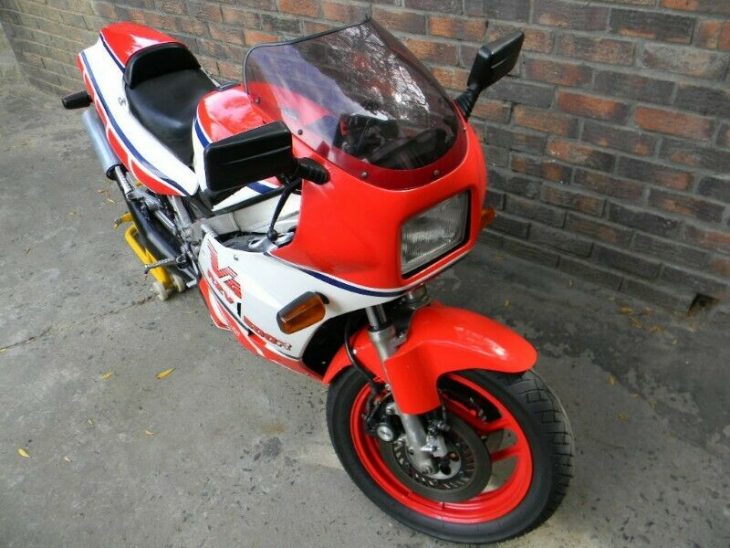 Even though it is no longer a rarity to come across grey market two stroke sportbikes on these shores, this bike stands out from the crowd. We see very few RZV500Rs, and a lovingly restored and de-restricted model is a real prize. The seller is asking $17,900, and can be reached at boss@bolandbikes.com